How to Make Custom DVD Covers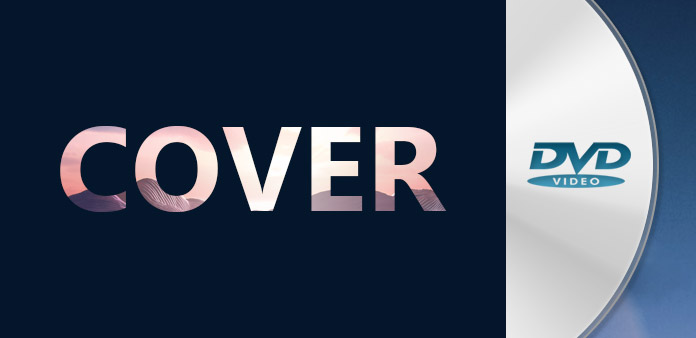 If you regularly burn music or movie to DVD, then it's good practice to index your compilations for easily finding what you are looking for. Maybe you want to make your boring home movie cover like a professional film or just make it more interesting, appealing and personalized. No matter what style you want, you can find the answer in this tutorial. Now I'm going to work you through the process of making a custom DVD cover.
Free download Tipard DVD Creator for Windows and Mac
Guide Steps:
Step 1
Download free DVD covers from web
You can find dvd covers from online archives for DVD covers like www.freecovers.net and www.dvd-covers.org. These websites maintain a huge database of high quality cd/dvd/Blu-ray/game covers!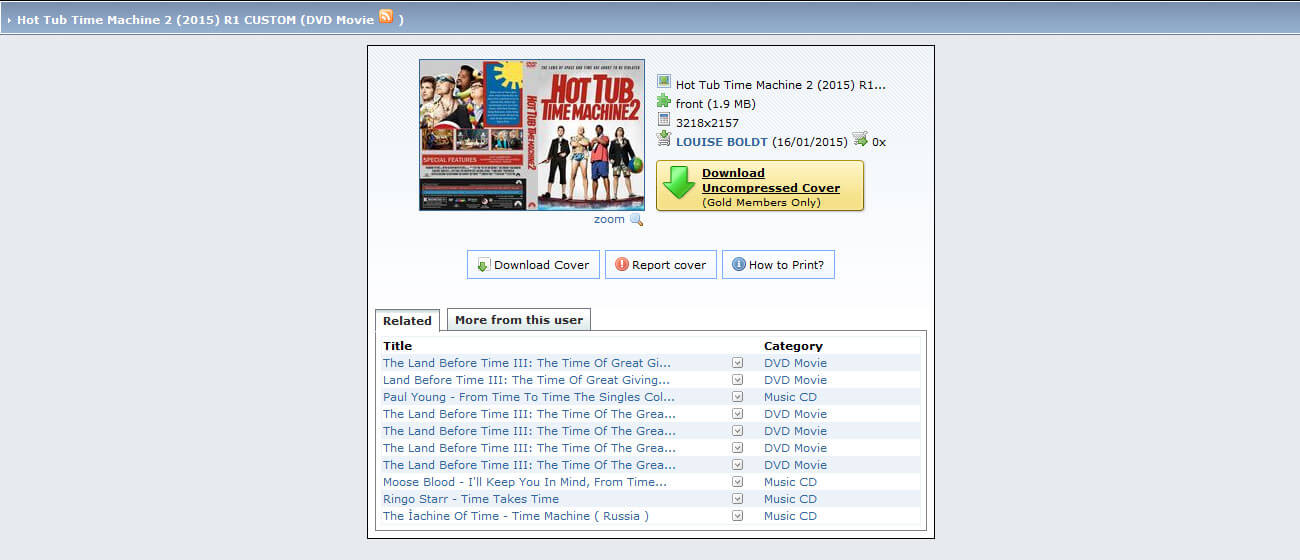 To easily print DVD covers, you can use UndercoverXP. It's a small program supporting JPEG, GIF, PNG and BMP formats. It can automatically scale front covers, back covers, front + inside, inlays, DVD Boxes, Digital Pictures and CD/DVD labels to the correct sizes. Other formats can be easily added via a graphical format editor. And best of all... it's free!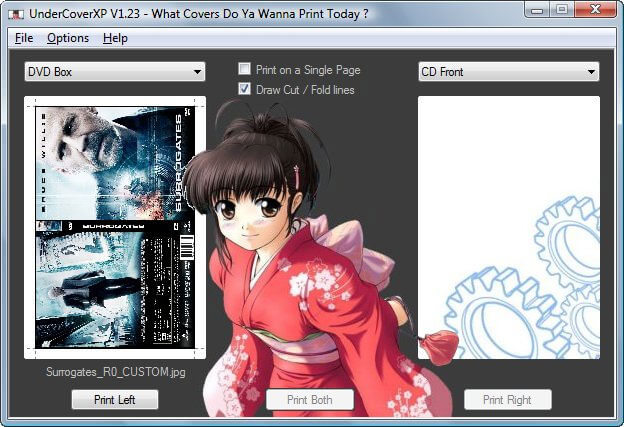 Step 3
Edit and Print your custom DVD cover
To make custom DVD cover, you can also use UndercoverXP. It allows you to make DVD covers with correct size you want. Just select the picture you want to use as DVD cover and choose DVD as the print format. It will automatically scale your picture to the menu format and lets you preview the cover before printing. However, this free DVD cover maker is not a real designer. So you can use some photo editing tools to edit your picture before making your custom DVD cover.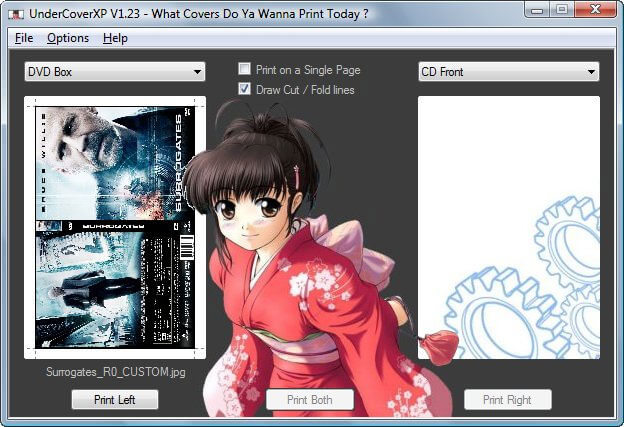 You May Like the Hot Software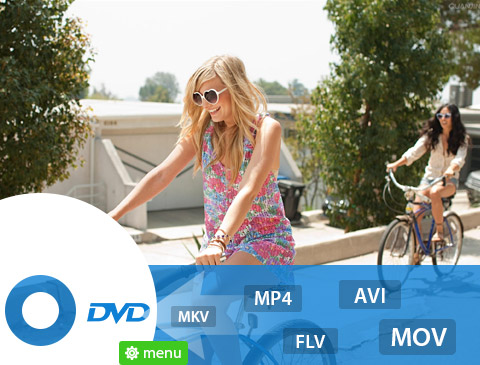 Best iDVD Alternative to creator DVD disc/movie
Add audio track and subtitles to DVD
Customize menu, frame, button, text, background music/picture
Edit video files by trimming, cropping, adding watermark, adjusting effect and merging

Click here to join the discussion and share your comments