Does Wii Play Blu-ray: Guides of Workable Solutions Available
You are one of many who ask if Wii can play Blu-ray. Many who use Wii want to know if their favorite gaming console can be reliable regarding Blu-ray playback. You might have known that other gaming consoles have already disseminated their support for Blu-ray games and videos, and we cannot blame you for seeking the same feature for your device. But is your Wii reliable enough to support Blu-rays? Let's see the answer with the guides and solutions below.

Part 1. Does Wii Play Blu-ray
To quickly answer your question, if Nintendo Wii can play Blu-ray, it, unfortunately, can't, and you are about to find out why. This version of Nintendo's gaming console has been one of the most popular during its reign. Although Blu-rays were released months before the official release of Wii, this console has not considered supporting it. This support is unattainable because Wii doesn't support any type of disc for playback. And as a matter of fact, Nintendo Wii can only support purely video games, not videos for entertainment. Why? Because, as per the developer, Nintendo Wii was developed or made purely for games and fun, and video entertainment was not in their perspective during that time.
Part 2. Does Wii Play Blu-ray
While the fact above is still sinking in, and you are still asking, "Can I watch Blu-ray on Wii," then you can still be glad to know that you can. Yes, you cannot play Blu-ray discs on Wii, but if your Blu-ray movie has been transformed into a video format that Wii supports, your task will succeed. As you check the back of your Wii, you will see two USB ports that you will need to use to make the playback possible. How? You will need a good Blu-ray ripper to convert your Blu-ray movie, then prepare a USB hard drive to grab the ripped movie, then connect it to your Wii to start watching!
For this reason, we introduce the best Blu-ray ripper you can have on your chosen computer, the Tipard Blu-ray Converter. Why is it the best? Because it can rip your Blu-ray into a Wii format as one of its supported game devices for its output! Surprisingly, it supports more than 500 video, audio, and device formats that you can choose from. So, creating a video out of your Blu-ray to Wii and other consoles like Xbox, PS3, PS4, and more has been easier. Furthermore, the ripping process will amaze you since it uses hardware acceleration and Ultrafast technologies, making it efficiently done 30 times faster. Aside from that, you will surely notice and adore its additional features, such as a video converter that can convert numerous videos simultaneously. Additionally, it has a Toolbox that provides powerful toolkits that will help you enhance a video, compress files, make 3D and GIFs, and edit media metadata.
Wait, there's more. This TIpard Blu-ray Converter enables you to customize the Blu-ray movie by adding some effects, filters, watermarks, audio tracks, and subtitles before you rip it. Not to mention, it has a preview that serves to be its media player whenever you want to watch your Blu-ray before or during your customization. To make your task faster, you set the file destination to your inserted USB drive and merge all ripped files into one to create your own playlist! Remarkable, isn't it? Therefore, allow the tutorial on how to rip your Blu-ray and watch it on your Wii below.
Step 1Click the Download button below and grab the software on your computer. Then, launch it after the installation process, and begin to insert the Blu-ray disc on your computer's disc drive.
Step 2When you get to the main interface, click the Arrow drop-down button of the Load Blu-ray option and click the Load Blu-ray Disc. Then, look for the disc you have inserted to upload.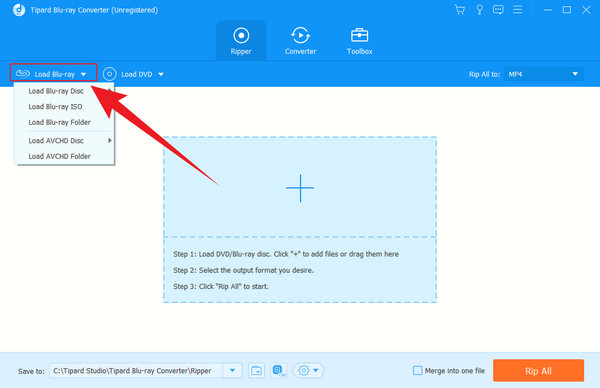 Step 3After that, go to the Arrow of the Rip All To option. When the new window pops up, click the Device option and look for the Games among the options on the left. Once you have found the option, go to the sub-options on the right and scroll up the options to see the Wii.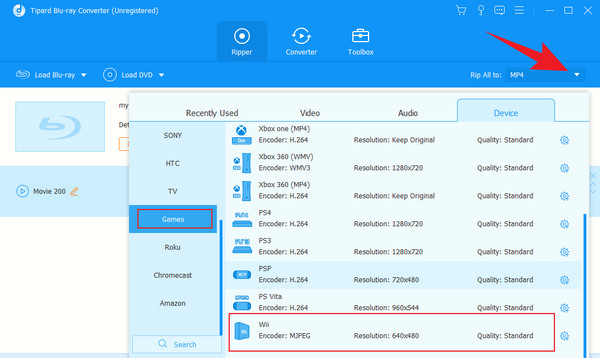 Note: If you do not like the resolution of the Wii for the games, you can choose among the high quality under the Video options.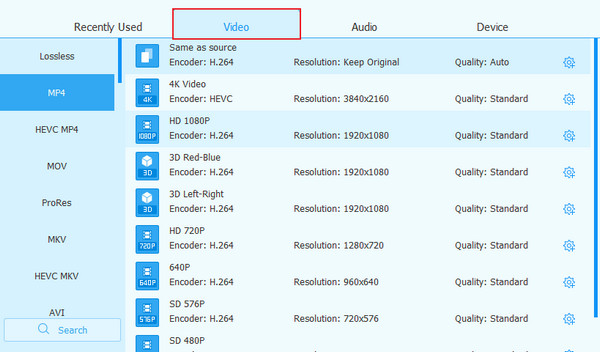 Step 4Finally, you can now select the file destination, which is the USB drive you have inserted. How? Go to the Save to menu option at the left bottom most part, click the Arrow, and choose the Browse and Select Folder.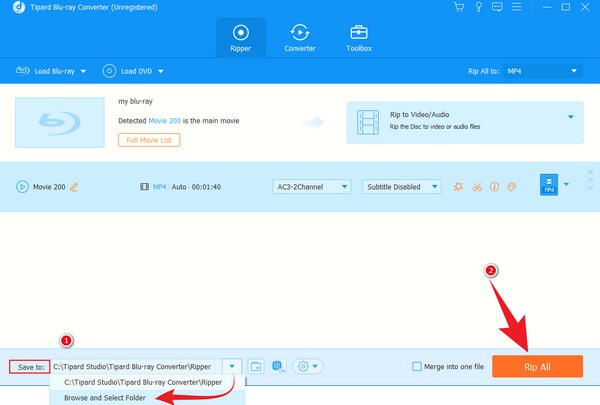 Step 5After that, you can finally click the Rip All button to begin the 30 times faster ripping process.
Part 3. How to Play Blu-ray on Wii Without Ripping
For those who ask if the Wii is a Blu-ray player, then generally, it is not, but technically you can use it as one. And if you cannot afford to rip the Blu-ray, here's another technique you shall learn. Let's play the Blu-ray on Wii without ripping it. Yes, you can still play the Blu-ray without ripping it by syncing your PC to Wii with the help of a wireless connection. The steps below will be great assistance to make it possible.
Step 1Open your Wii, and go to Internet Settings > Wii > Wii Settings. After that, scroll down to see the Internet tab option, then choose the Connection Settings and select Connection 1.
Step 2Under the chosen connection, click the Wireless Connection tab. Then, click the Search for Access Point tab and the OK tab when your device detects a wireless network.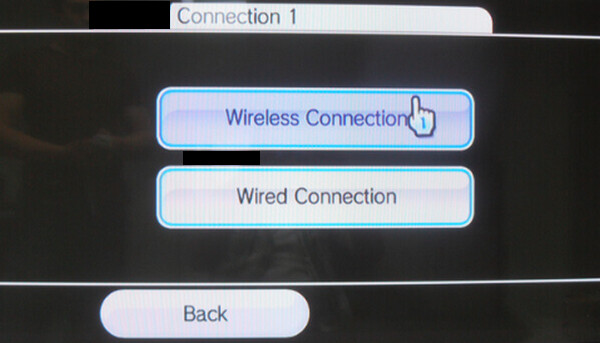 Step 3Now on your computer, click twice on the Nintendo Wi-Fi USB Connector dialogue box at the bottom right corner. Then, grant permission to connect when you find the Nintendo Wii on your device list.
Step 4Once done, you can now launch your chosen Blu-ray player and play the Blu-ray in there.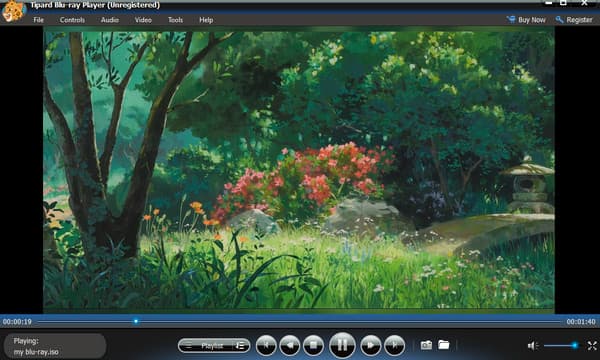 Part 4. FAQs about Playing Blu-ray on Wii
Can Wii U play Blu-ray?
No. Even though Wii U is the successor of Wii, it still doesn't support discs, including Blu-rays.
Does Wii support DVDs?
No. Like its limitations to the Blu-ray, DVD discs are also impossible to play with Wii. However, you can rip the DVD into a high-quality video to play it on Wii.
What is the best video format for Wii?
Wii supports limited video formats, including MP4, MOV, AVI, and MPEG. Generally speaking, you may use the MOV or MP4 to surely fit the Wii version you own.
Conclusion
To conclude, Wii can't play Blu-ray, but the techniques presented in this post are workable enough to make your Wii play your favorite Blu-ray movie. You might not agree with the ripping technique, but for us, it is the best way to make this task possible. Therefore, please take time to use the Tipard Blu-ray Converter and convert your Blu-rays like a pro!