Can PS5, PS4, and PS3 Play Blu-ray? Undisputed Rejoinder You Should Know!
Are you a video game lover with the favored eyes on PlayStation but bothered by this does PS4 play Blu-ray question? Do not let this simple question bother you because we have your most reliable answer. This article will give you the undisputed response not only for your PS4 concern about playing Blu-rays but also to join in the discussions about the PS3 and PS5. Well, as the saying goes, the more, the merrier. And so, we have decided to make this discussion broader to anticipate your next level of curiosity. For this reason, let us already cut to the chase and begin the ball rolling by reading the entire content below.

Part 1. Does PS5/PS4/PS3 Play Blu-ray
With this kind of question, if the PlayStation gaming console can work on Blu-rays, it is more answerable with a yes. However, we cannot deny that not all PS5 cannot, and there are also reported events that whenever they use the PS4 with Blu-ray it won't play. This is why many people wonder whether Sony's gaming console can or cannot handle Blu-ray discs. Therefore, we have provided you with the specified rejoinder below to provide a clear answer.
Does PS3 Play Blu-ray?
Can PS3 play Blu-ray? The answer is yes. This gaming console uses a 1.3 HDMI connector that makes it fit to work on Blu-ray discs. In fact, it is the first video game device that utilizes Blu-ray technologies for its primary storage in the market. However, as time passed, many who tried PS3 discovered some issues they experienced while using it with Blu-rays. On the other hand, the issues still won't contradict the fact that PS3 can play Blu-ray. Meanwhile, many users have seen the most common issues in PS3 when dealing with Blu-ray are the region lock, analog output, controller, and used discs.
Can PS4 Play Blu-ray?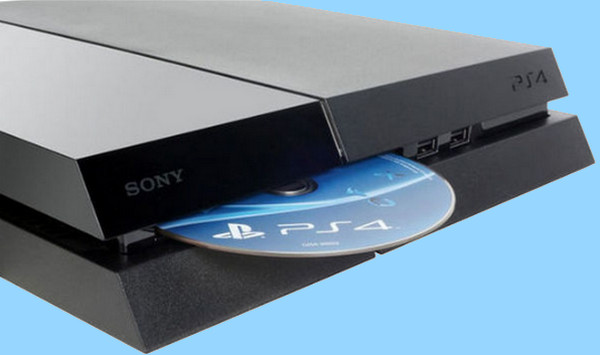 Can PS5 Play Blu-ray?
Succeeding the PS3 is the PS4. And if the PS3 can handle Blu-ray, what more is this PS4? Sony developed PS4, a gaming console that uses a built-in Blu-ray drive for its discs. This fact can already give us the idea that this type of PS can play Blu-rays. However, just like the PS3, there are also reported occurrences where the PS4 faced incompatibility issues with the kind of disc we discussed. One of the main issues is the unavailability to launch Blu-ray discs due to the region lock. On the other hand, if you ask about 3Ds and if PS4 will play 3D Blu-ray, the answer is yes. As a matter of fact, in 2014, Sony introduced an updated PS4 system allowing it to work on 3Ds.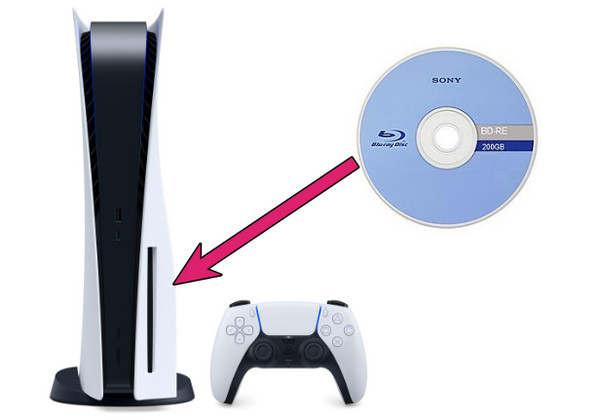 Finally, let's tackle the capability of the PS5 with Blu-rays. Can this latest gaming console play Blu-ray? Absolutely! PS5 was introduced in 2020 and is the ninth generation of video game consoles. Yes, it is still one of the hype due to the high-end tech it infuses. Furthermore, this gaming console was presented with two variances: the digital and the standard. The standard version of PS5 is the one that uses an Ultra-Hd Blu-ray drive, while the digital one is disc-less, for it comes without a disc drive. Therefore, if you ask if the PS5 plays 4K Blu-ray, the answer will always depend on the type of PS5 you use.
Part 2. How to Play Blu-ray on PS5/PS4/PS3
As mentioned above, the PS5, PS4, and PS3 all support Blu-ray playbacks. Suppose you have this latest standard version of PS5 and want to see how this console plays Blu-ray. In that case, follow the guidelines shown below.
Step 1Prepare your PS gaming console and turn it on. Now go to its disc drive and insert the Blu-ray disc you want to play. Once inserted, please wait until the Blu-ray shows, then once shown, proceed to the following step.
Step 2This time, hover over to the Cogwheel icon you see on the screen to access the setting panel. Click the Screen and Video option to choose the resolution. Now, it is advisable not to settle for the given or automatic resolution shown on the screen because it won't provide you with the 4K resolution quality. Instead, please select the 2160P option.
Step 3After that, click the X button to make you start the video.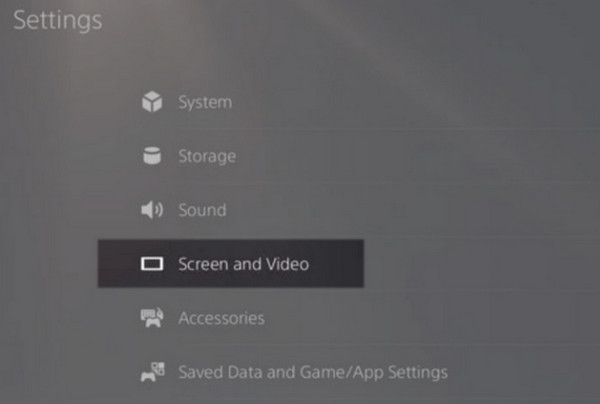 Part 3. Bonus: How to Play Blu-ray on Computer
If you are not confident that your PS can play Blu-ray, let us have an alternative way. One of the best methods to play a Blu-ray is by using a computer. We are giving you this bonus part to introduce you to the best Blu-ray player of the year, the Tipard Blu-ray Player. This amazing software player supports all types of Blu-ray, DVDs, and even ISO files in all media formats. Furthermore, this Tipard Blu-ray Player extends its flexibility by being available on both Windows and Mac computers, making you and your friends enjoy it. What makes it more remarkable is that it comes with an elegant interface that even beginners get to relish since it is super easy and smooth to navigate. In addition, it comes with an incredible playback solution that will enable you to customize the brightness, hue, contrast, gamma, and many other elements of your video. On top of that, this player can even let you take screenshots of your favorite scenes and add effects to your videos.
Even if your PS4, PS5, or PS3 does not play Blu-ray movies, it shouldn't budge you, for you can have this player anytime! Thus, we prepared simple steps to follow using this best Blu-ray player worldwide.
Step 1Click the download button above to install the player on your computer quickly. Then, launch it once it is ready and insert the Blu-ray into the disc drive. If your computer doesn't have a disc drive, you can alternatively connect an external DVD drive.
Step 2Once okay, hit the Open Disc tab at the center part of the player's interface. Then, select the Blu-ray file from the window that will pop up.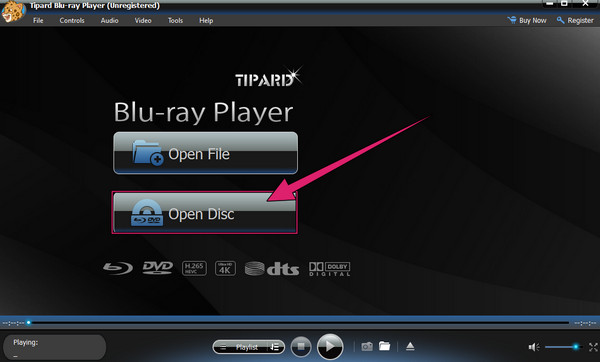 Step 3As simple as that, you can now watch your Blu-ray movie on your computer screen. Have the freedom to navigate the given playback controls and presets on the interface.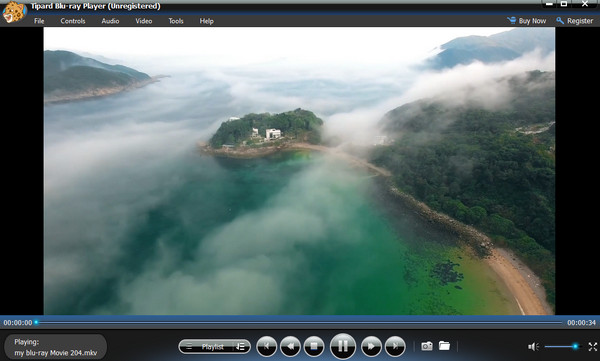 Part 4. FAQs about Playing Blu-ray on PS
Can PS4 Pro play Blu-ray?
Yes. If you have a PS4 Pro, you can use it to play Blu-rays. To do so, insert the Blu-ray on your PS4 Pro, wait for it to load, then click the start button.
Can I play a 3D Blu-ray using PS5?
Does the PS3 support both Blu-ray movies and games?
Yes. You can use PS3 on both games and movies in a Blu-ray if they don't have a region lock.
Conclusion
There you have it, folks. You may leave the group that does not know if PS3, PS4, and PS5 play Blu-ray. These PS consoles are amazing in providing extra functions like playing Blu-ray movies. However, let's leave them with their primary purpose, which is for video games. Hence, let us turn our eyes to the perfect device for playing Blu-rays, which is the Tipard Blu-ray Player.