Hot Blu-ray Player in Walmart and Recommended Blu-ray Player on Computer
Don't know how to choose a Blu-ray player you can use to watch movies? In that case, read this guidepost. We will introduce popular Blu-ray players at Walmart. Aside from introducing each Blu-ray player, you will also discover their advantages, disadvantages, ratings from Walmart, and prices. In addition, after knowing all the Blu-ray players from Walmart, we offer another thing. This article will recommend an excellent Blu-ray player software you can use on Windows and Mac. So, to learn deeper about the discussion, read the post right now!

Part 1. Excellent Blu-ray Player Software
If you have a disc and you want it to play on your computer, use Tipard Blu-ray Player. This allows you to play any Blu-ray disc and ISO image files without limitations. You can also play any DVD using this program. Also, with this player, you can watch movies with high quality. In addition, Tipard Blu-ray Player is available on both Mac and Windows computers. Moreover, the interface of the software is intuitive. This way, even if you don't have excellent skills, you can still use the program. It can also adjust subtitles, audio tracks, and other settings.
Furthermore, Tipard Blu-ray Player offers another feature you can enjoy. While watching movies, you can capture a part of your favorite video with its screenshot feature. With the help of this feature, you can watch movies while taking a screenshot of your favorite scene. Another reason that the Blu-ray Player is recommended is that it supports various formats. This program allows you to play different audio and video formats. It includes MP4, FFLV, MKV, WMV, MTS, TS, MP3, AAC, FLAC, and more.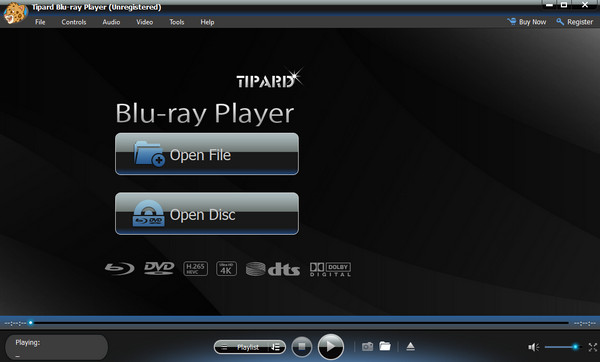 Part 2. Best Blu-ray Players Sold in Walmart
1. Sony BDPS1700 Streaming Blu-Ray Disc Player, WIRED Internet Connection
This Blu-ray player lets you quickly stream your favorite TV shows, movies, music, and more. You can find this Sony Blu-ray PLayer at Walmart. Now you can enjoy watching your movies on Blu-ray in full HD or play your wanted DVDs in near-HD quality. Additionally, the system can stream from different services. It has a fast start and loading feature, so you don't need to wait for your show. It also comes with a simple navigation remote. It also offers various features you can enjoy. You can experience peerless audio quality with the help of Dolby True HD. It delivers lossless sound across music and movies. It also provides unparalleled audio fidelity for DVDs, Blu-ray Discs, and downloaded content.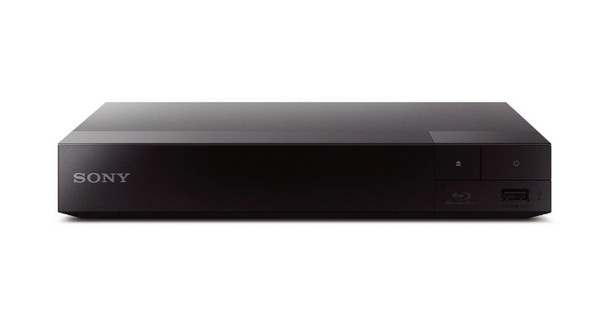 Price: $68.00
Rate on Walmart: 4/5
Pros:
• Fast in streaming movies, TV shows, music, and more.
• The device is affordable.
• It delivers lossless sound.
Cons:
• It doesn't support 4K movies.
• It requires an ethernet cable.
2. LG Blu-ray Player with Wi-Fi Streaming - BPM35
One of the best-selling Blu-ray Players at Walmart is the LG BPM35 Wi-Fi Blu-ray Player lets you access premium content from standard providers. It offers exceptional image quality with resolutions up to Full HD 1080p. This way, you can make the most of your HDTV. This LG Blu-ray Player with Wi-Fi Streaming lets you access excellent and advanced features while maintaining backward compatibility on legacy DVDs. Moreover, you can output its audio into multiple rooms. In addition, it has a USB playback feature. Furthermore, this Blu-ray player is simple to use, making it convenient for all users.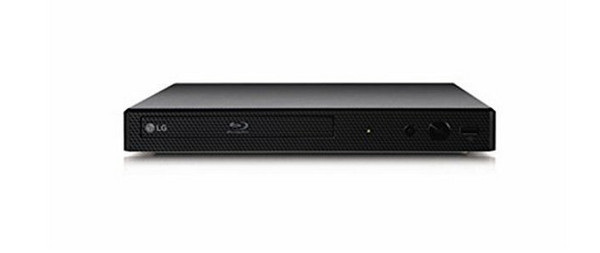 Price: $99.99
Rate on Walmart: 3/5
Pros:
• It offers built-in wifi.
• Simple to use.
• It has a fast streaming feature.
Cons:
• Purchasing the device is expensive.
• There are times when the device freezes.
3. Sony 4K Upscaling 3D Streaming Blu-ray Disc Player - BDPS6700
It allows you to stream from your favorite apps in Full HD. You can access various streaming services and enjoy endless entertainment. It includes movies, music, TV shows, and more from your favorite apps. Additionally, you can upscale your entertainment to near-4K quality. Aside from that, the Blu-ray player lets you boost your Blu-ray movies. It includes photos and DVDs to near-4K quality. You can even enjoy the convenience and freedom of wireless Bluetooth connectivity with LDAC. The LDAC is a new audio technology from Sony. It lets you enjoy good-quality wireless audio through Bluetooth. You can also cast content from a smart device to your TV. Through Miracast screen mirroring technology, you can mirror the Android screen to your TV. Another feature you can enjoy is the multi-room streaming with Music Center. This device will let you experience multi-room functionality and streaming between your favorite Sony video and audio devices.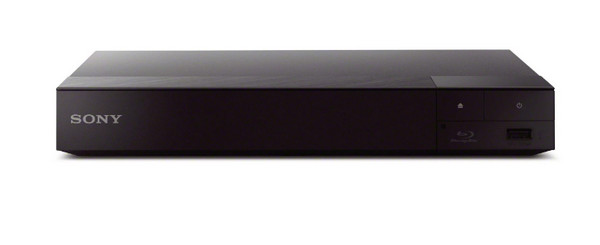 Price: $98.00
Rate on Walmart: 4/5
Pros:
• It provides full HD movies to near-4K.
• Its interface is easy to understand.
• The device offers wireless Bluetooth connectivity.
Cons:
• It supports a few third-party apps.
4. Philips Blu-Ray and DVD Player - BDP1502/F7
The Philips BDP1502 Blu-ray player has improved the visual quality of movies. Blu-ray discs produce crisp images in full HD 1080p. It can stream 24 frames per second (fps) straight from Blu-ray Discs. Philips Blu-ray Disc players will amaze you with stunning, cinematic-quality, high-definition visuals. Videos at 24 frames per second will give you an actual movie theater experience in your living room. This Blu-ray DVD player can offer complete high-definition images. The industry-standard HDMI CEC protocol transfers functionality between devices using an HDMI cable. This way, you can watch original films with unique image textures.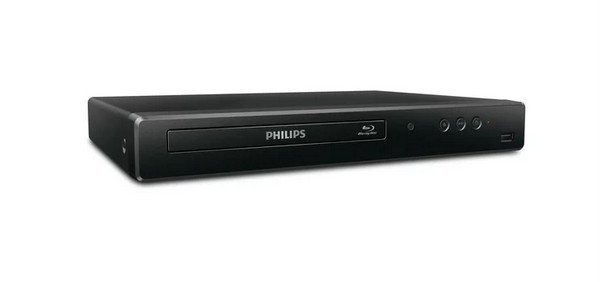 Price: $59.00
Rate on Walmart: 4/5
Pros:
• The Blu-ray player is inexpensive.
• It provides a movie with a cinematic-quality.
• It can stream movies 24 frames per second from Blu-ray Discs.
Cons:
• When purchasing the device, the HDMI cord is not included.
• Hard to set up.
Part 3. How to Select Blu-ray Player on Walmart
When purchasing a Blu-ray player at Walmart, you must consider many things. The first thing is the best-seller Blu-ray player. You need to know what people always purchase. The second one is the price. You must think if you can afford to purchase a specific Blu-ray player. Lastly, you must see the features of the Blu-ray player. You must ask yourself why you must select a Blu-ray player and what features you can enjoy and benefit from. With this, you will know what Blu-ray player suits you.
Part 4. FAQs about Blu-ray Player on Walmart
Do Blu-ray players play regular DVDs and CDs?
Yes, Blu-ray players can play both CDs and DVDs. Also, Blu-ray players can upscale the resolution of DVDs to HD quality.
Are Blu-ray Players region-locked?
Blu-ray players are region-locked, so they can only play discs bought in the same area. Only Region A discs can be played on Blu-ray players purchased in that region.
Are there wireless Blu-ray players?
Sure, wireless Blu-ray players exist. The finest models offer Wi-Fi with MIMO, Blu-ray, and DVD playback capabilities, support for streaming services, and casting capabilities for material from your phone. They ought to be able to play media from devices that are network-connected.
Conclusion
Now, you have an idea of the best Blu-ray players at Walmart you can find. We show you the various best-selling Blu-ray players. Also, the post gives you some informative data about how to select a Blu-ray player at Walmart. In addition to that, we recommend an excellent Blu-ray player you can download on Windows and Mac. This downloadable program is Tipard Blu-ray Player. This software lets you enjoy watching movies in various formats with high video quality.