The Easiest Way to Remove Windows 8 Password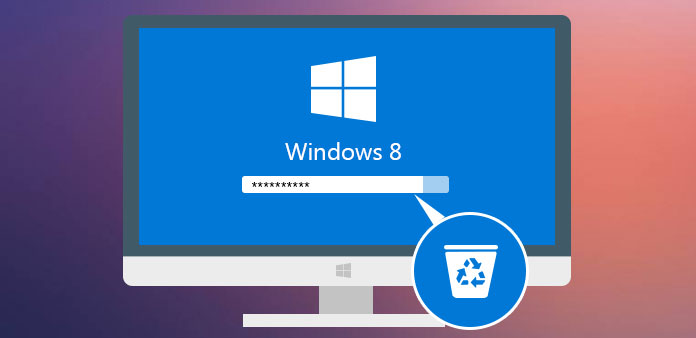 Setting Windows password is extremely important, but it will be a nightmare for ordinary users to forget their Windows passports one day. If a password reset disc was previously created, you can find the disc and use it to reset the password. If you don't have the disk or another administrator account, you won't be able to log on to Windows and will need to re-install Windows. And for mostly people, re-installing Windows system is a really hard work. What's more, re-installing Windows system will erase all your familiar files and software on your account.
If you recently changed to a new Window 8 password that you cannot remember, you will be locked out of your account and lost everything stored on your computer. How to remove Windows (10/8/7/Vista/XP...) login password will become your biggest concern immediately. Removing the Windows password will allow you to completely bypass the Windows logon process, and it provides you another chance to go back to your familiar computer world. Here we suggest you a professional window password remover to solve your problem. With its help, you can easily create a password remove disk with CD/DVD or USB drive and use it to remove your window password.
Steps of removing Windows 8 password
Step 1
Download and install this window 8 password remover
Before removing your password, you should connect your CD/DVD or USB drive to another available computer, and download and install this excellent windows 8 password removal tool on it. You also need to prepare the accessible CD/DVD or USB flash drive as a carrier to create the password remove disk.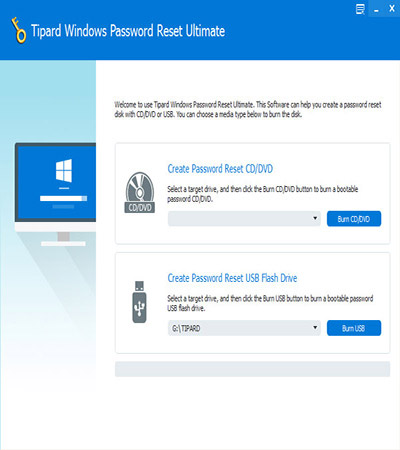 Step 2
Burn password remove disk
Open this Windows 8 password remover software, it provides two acceptable solutions to create your password remove disk. Choose the creating mode as your requirement. You can create password remove disk with both CD/DVD and USB flash drive. And then select a target drive and click "Burn CD/DVD" or "Burn USB" button to burn a bootable password disk. Only a few seconds, the dick will be made completely.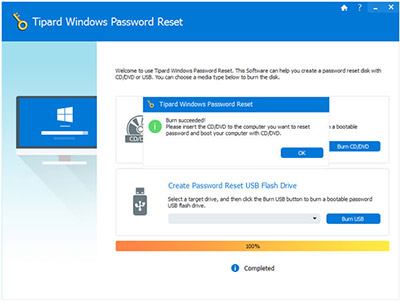 Step 3
Remove the window 8 password
1. Insert the bootable CD/DVD or USB flash drive which you just burned into your locked Windows 8 computer.
2. Restart your computer and keep typing the key which can lead you to the BIOS interface of your Windows system as soon as you see the boot screen, and then you will enter the BIOS interface. The key is "F10/Delete/Esc/F8/F12" regularly.
3. Enter the "Windows Preinstallation Environment" according to the prompt of computer starting. If you use CD/DVD, choose CD-ROM Drive on boot menu; or choose USB Drive on the menu.
4. Interface of the window 8 password remove software will automatically be displayed on the screen, and you can check basic information of your windows system version and various user accounts. If there are multiple operating systems loaded on your computer, you should first take steps to select Windows 8.
5. In addition to the "Administrator" and "Guest" account, you also have several personal accounts on the computer generally. Choose the Windows account you want to reset, and put the "Reset Password" button to remove the forgotten windows password.
6. After removing the Windows 8 password, you should put the "Reboot" button to reboot your computer. When the computer boot again, all your accounts will be list in the interface. Windows system will be unlocked and you can enter your frequently used account without password.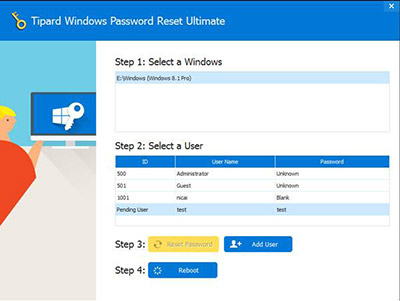 Tips of remove Windows 8 password
1. You should choose a blank CD/DVD or USB drive when you want to create the password remove disk, because the process of creating will format all your files in it.
2. There are three versions of this software:

Ultimate version: Support CD/DVD and USB flash drive to remove Windows 8 password, you can also add a new user/administrator account directly on this version.
Platinum version: Support CD/DVD and USB flash drive to remove Windows 8 password.
Standard version: Support burning bootable CD/DVD disk to remove Windows 8 password.

3. It supports any popular Windows system like Windows 10/8/7/XP/Vista and more. It supports any popular variety file systems and hard disks. What's more, you can use it to remove windows password on many brands of computer whether laptops or desktops.
4. This powerful password remover tool enables you to add a new user account, just input the username and password and a few clicks, the new account will be created successfully.