Top 9 XviD Video Codec Players for Windows/Mac/Android/iPhone
"Recently I have downloaded a movie in XviD but I cannot view it. Windows Media Player only gives me the sound. Can anybody suggest me a player for XviD videos?"
You may have a similar query mentioned above. What is XviD? XviD is a video codec library following the MPEG-4 video coding standard. Distributed under GNU General Public License (GNU GPL), it is the major competitor of the DivX codec. XviD is open-source, meaning that it can be used across all the platforms with a great XviD player. But considering there are many XviD players on the market, it is difficult for you to choose. So here comes the top 9 XviD video players on computers and mobiles. Just read and select the desired one accordingly.

Part 1: Top 5 XviD Players for Windows/Mac
Top 1: Tipard Blu-ray Player
Tipard Blu-ray Player is a full-featured online XviD player. It allows you to play any popular formats like XviD codec MKV and AVI smoothly. If you want to optimize your video, you can adjust the brightness, contrast, and other parameters as you wish.
Platform: Window & Mac
Developer: Tipard
Pros:
1. Keep original XviD video quality of up to 1080P HD and even UHD 4K resolution.
2. Allow you to enjoy 3D videos or movies with a pair of 3D glasses.
3. Capture your favorite screenshot at any time when playing the XviD video.
4. Drag the navigational slider to any part you want to control the playing process.
Cons:
1. Can't operate without a network.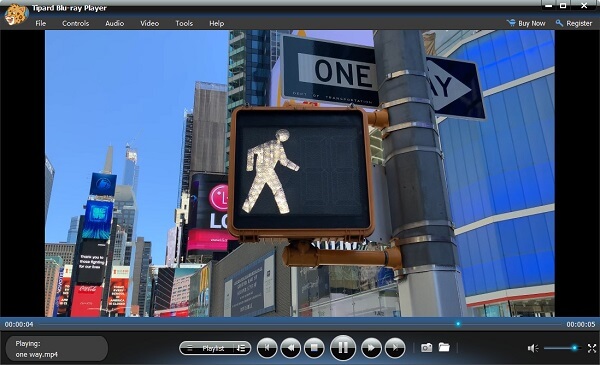 Top 2: GOM Player
As a multifunctional XviD player on Windows, GOM Player allows you to play various video formats including XviD with advanced futures. But compared with other applications, it lacks some minor functions.
Platform: Windows
Developer: Gretech Corporation
Pros:
1. Support all popular video formats like AVI, FLV, MOV, MP4.
2. Customize your XviD videos with advanced filter controls.
3. Come with the Codec Finder service.
4. Allow you to enjoy various media files without conversion.
Cons:
1. It will connect to the internet at startup without asking.
2. Lack of minor features found in other XviD player apps.
Top 3: 5K Player for Mac
5K Player for Mac is a handy tool to play your XviD video. It can play high-resolution videos of up to 1080p. Moreover, it is completely with no hidden fees at all.
Platform: Mac
Developer: DearMob
Pros:
1. Display 4K, 5K, 8K, and 1080p HD videos in lossless quality. More 4K players are here.
2. Decode XviD seamlessly without installing any plug-ins.
3. Apply the AirPlay streaming technology.
Cons:
1. The user interface is a little outdated.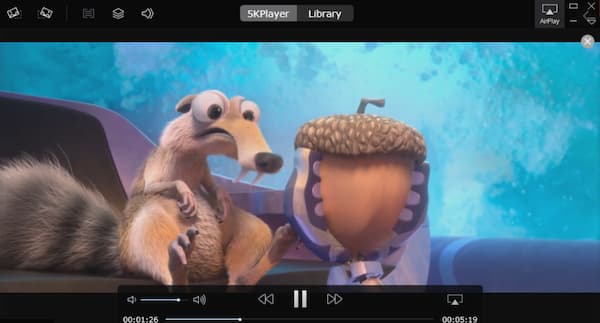 Top 4: DivX Player
DivX Player is also a good XivD player on Mac. It will provide you all the basic functions to play a XviD video. For example, you can apply different effects to your videos as you wish.
Platform: Mac
Developer: Divx
Pros:
1. It has almost all the important DivX Codec Pack.
2. Play your favorite XviD videos losslessly.
3. Easy to use with many standard functions.
4. Provide the conversion function.
Cons:
1. The conversion function is limited to 15 days.
2. There is big installation file.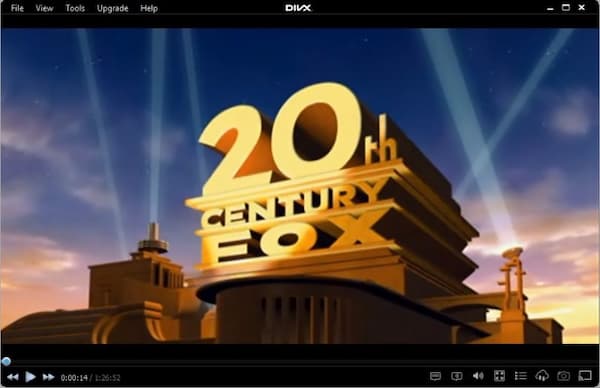 Top 5: KM Player
KM Player is a perfect XviD video player that can play XviD with high quality. You can adjust the brightness, saturation, and more during the playing. The interface it friendly to all users, especially for the novice.
Platform: Windows & Mac
Developer: Flutter
Pros:
1. Play nearly all types of video and subtitle.
2. Support high-definition video playback up to 4K/8K.
3. Allow you to zoom in your XviD video during playing.
4. Provide an intuitive video playback UI.
Cons:
1. This XviD video player for Mac is still in testing.
2. There is extra software in the installer.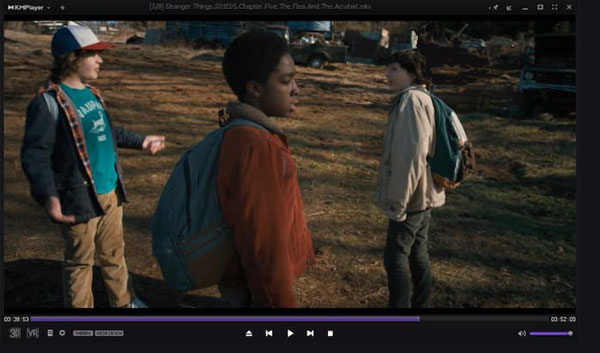 Part 2: Top 4 XviD Players for Android/iPhone
Top 1: VLC for Android
VLC for Android is a frequently used media player. It enables you to play XviD video file in high resolution. Although it is a free and open-source multimedia player, it will offer you many basic functions.
Platform: Android
Developer: Video labs
Pros:
1. Play local video/audio files, network streams, and DVD ISOs.
2. Provide a media library for audio and video files.
3. Support auto-rotation adjustments and gestures.
4. No ads, no in-app purchase, and no spying.
Cons:
1. It may take a while to open this software.
2. There are few advanced features.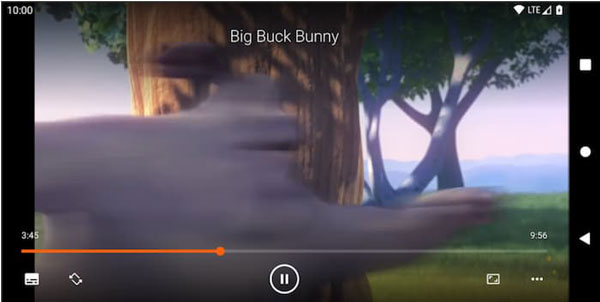 Top 2: BSPlayer
As an XviD Player for Android, BSPlayer can provide you various playing modes. You can adjust the playback modes according to your needs. And the user interface is also friendly and clean.
Platform: Android
Developer: BSPlayer Media
Pros:
1. Support almost all popular video/audio formats.
2. Provide playlist and various playback modes.
3. Find subtitles of every language automatically.
4. Easy to handle with both mouse and keyboard.
Cons:
1. Some advanced functions can't available for free.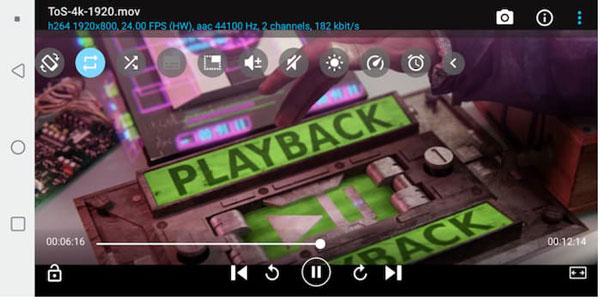 Top 3: OPLAYER LITE
OPLAYER LITE is a popular media player for iPhone. It allows you to play the XviD video smoothly. One of its disadvantages is that there will be audio noise sometimes during the playing.
Platform: iPhone
Developer: Olimsoft
Pros:
1. Apply hardware acceleration to most videos.
2. Cast videos to TV with Chromecast or any DLNA render.
3. Adjust the playback speed between 0.25 - 4.0.
4. Support Kids Lock function in case they touch the screen.
Cons:
1. Need to add more privacy.
2. There is audio noise sometimes.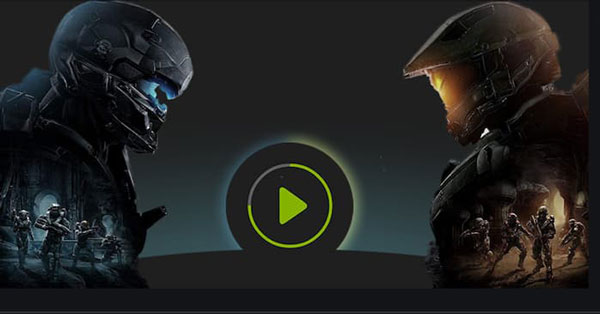 Top 4: MXPlayer
MXPlayer is an XviD player available on iPhone. You can play XviD video easily with this tool for it has many considerable functions, such as zoom in, zoom out, scroll forward, and scroll backward.
Platform: iPhone
Developer: MX Media & Entertainment
Pros:
1. First Android video player that supports multi-core decoding.
2. Zoom in/out by pinching and swiping across the screen.
3. Share music, video, photos, or rend files & apps instantly.
4. Scroll forward/backward to move to the next/previous text.
Cons:
1. You will have to tolerate loads of ads with the free version.
2. It can't assist users in easy network streaming.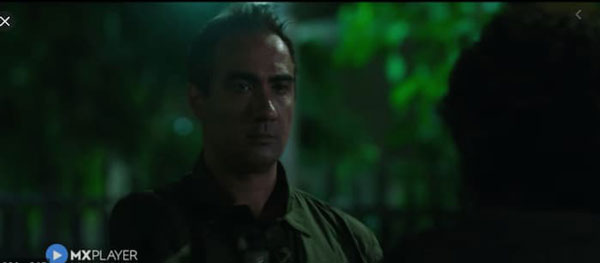 Part 3: FAQs of XviD Players for Computers/Mobiles
1. What is an XviD codec?
XviD codec is a media program that is mainly used in Windows operating system. It allows you to visit, check and play most commonly seen media files. This format is very universal so that it is often used to avoid various playing issues.
2. Why there is sound but no video when I play my XviD movie?
Probably your video player can't find the needed video codec. To fix this problem, you can use the FourCC code to identify the video codec required to play the movie. And you can find the FourCC code in all AVI files.
3. How to play an XviD video online?
To play an XviD video online, you can use FVC Free Video Player. The operating procedure is quite easy. Just add your target XviD video to this program after entering its website. Then you can adjust a proper setting and enjoy it.
Conclusion
This article shares the 10 best XviD video players for computers and mobiles. When you want to play your XviD videos smoothly, you can give them a try. But if you want to enjoy some advanced functions when playing HD XviD video without downloading any software, then the Tipard Blu-ray Player can be your first choice. You can also leave your comment on the website.