Top 10 Funny Free Photo Editor Apps for iPhone/iPad/iPod/Android Devices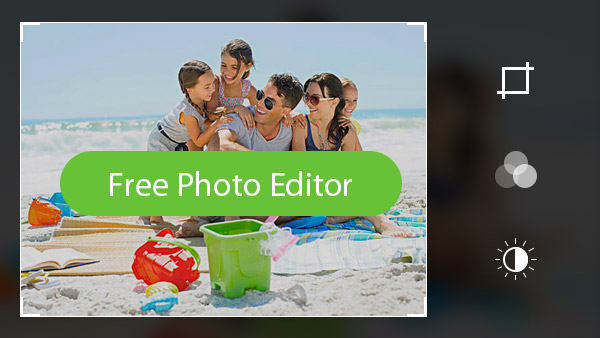 Add some funny effects for photos of your smartphone should be a great time killer. If you do not want to turn any photo into a funny one, you need some free photo editor apps instead. When you are searching for the free funny app for your smartphones, you can get the best photo editors from the article.
Face Changer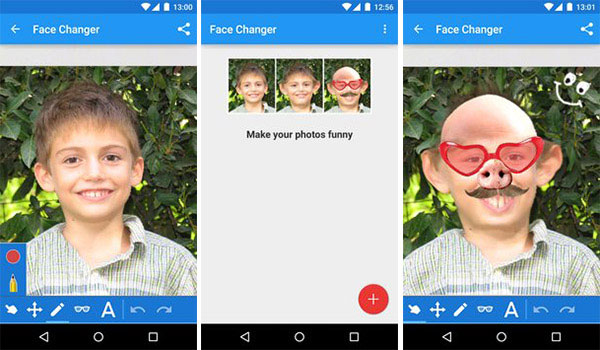 Just as the review of CNET for the funny photo editor app: "This app promises many laughs as you twist and edit your friends' faces." Face Changer enables you to replace or make any part of your face bald. Smudge and wrap. Make faces thin or fat, make ears pointy or make them smile. The funny app is really cool to make your friends a laughing thing. You can also add text or draw on top of the photo and share the funny photos with friends. Just enjoy yourself with a mind-blowing experience with the photo editor.
Rage Face Photo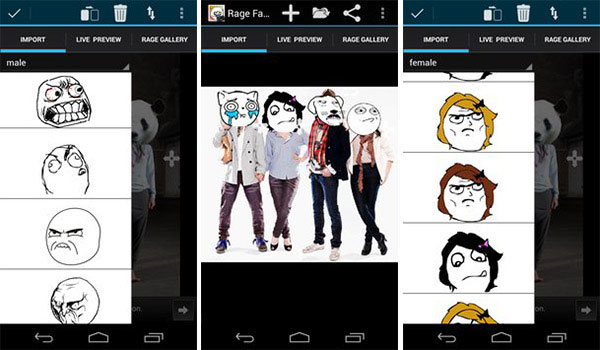 Rage Face Photo allows you edit photos with rage faces. Once the photo editor detects faces of the photos, you can replace them with rage faces, or meme faces or tumblr faces. There are more than popular 200 rage faces you can choose from. And you can also resize, reposition and change rage faces in order to get the desired effect. If you are not satisfied with the rage faces of the funny app, you can also add your own images as well. Just enjoy a live preview to enjoy the funny photos of the program.
Real Rage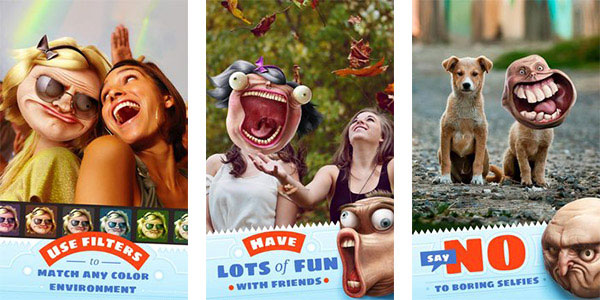 Real Rage is an amazingly designed photorealistic and classic rage comic heroes to use in your photos. Compared to the other funny app for raging face, the special design rage faces are real and comic. What is more, you can also play with colors of photos with the Filters. There are more than a hundred of rage comic heroes faces of the photo editor. Real Rage provides all stickers are available without watching ads, and even no advertising banners in the photo editor, you can enjoy the funny photos with interruption.
Funny Photo Editor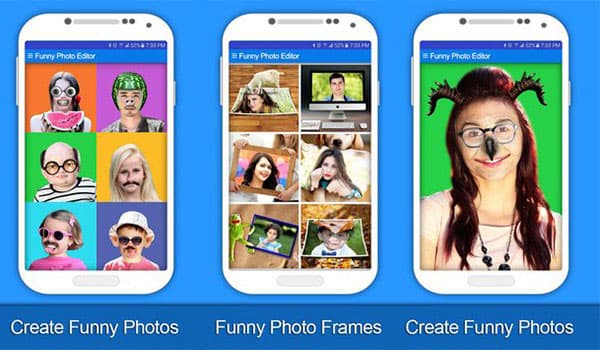 When you want to add some funny stickers to your photos, Funny Photo Editor should be the choice. You can add hair, mustache, spectacles and many more other filters. Except for the funny filters, you can also add funny frames and create funny and comedy faces with live front and back cameras. Funny Photo Editor also enables you flip and scale the face parts or edit face parts contrast, brightness and color corrections. Use warping option to change the face to thick or thin. And the funny app is completely free that you can enjoy photos with funny stickers.
Bodybuilding &Fitness Camerab
Actually the above funny apps are mainly used for replacing faces. Have you ever considered enjoying fun with building muscle and strong press? Bodybuilding &Fitness camera can do the work for you. It is an easy to use the funny photo editor, you only need to take a picture then warp, bend and distort it to a skinner body your desire. Except for the fantastic bodybuilding photo stickers, you can also set brush and customize magic mirror effects. When you need to enjoy yourself with a perfect body, you can just download the photo editor and set everything as your imagination.
Fun Camera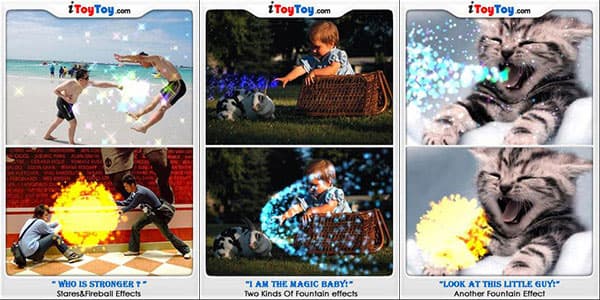 As for add some magic of your photos, Fun Camera can add some funny magic effect to your photos. It will add smoke to the head of your friend or make a photo your hands holding a burning fire. The funny app takes photos with overlay real-time effects. Not only add some interesting elements to make photos funny, you can also combine the original photos and the edited photos to get a much funnier effects. And then you can use the built in share features of the photo editor to share them with your friends in Facebook.
Make Me Bald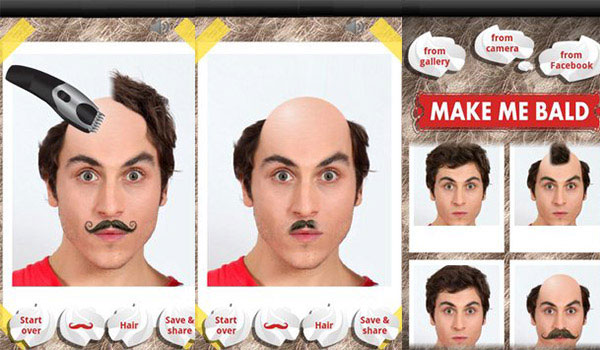 If you need to make some funny photos for your boyfriend, Make Me Bald is the photo editor that will make you laugh to tears. The funny app will go bald for the portrait photos in real time and add funny mustaches. There are hundreds of possibilities in the funny photo editor. You only have to import photos from your photo gallery, camera, Facebook profile or other applications, and then you can get the bald look with the portrait. And now you can snap a photo, and use your fingers as razor to shave the hairs and enjoy fun.
Photo Warp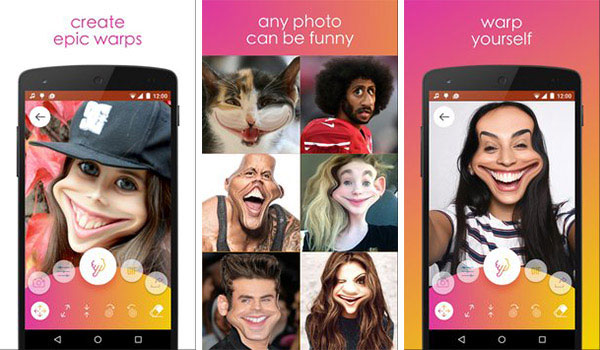 Photo Warp is one of my favorite free photo editors for funny photos. You can get enormous amount of fun, craziness and creativity and laughing with photos. The funny app includes most of the features of other photo editors of the kind. What makes the program outstanding? Actually the photo editor has the ability to create super funny caricatures and GIFs of yourself or joke your friends. Just imagine when you animate your warps into GIFs. The cool photo effects of the GIF files should be funnier than the warp photos.
iSwap Faces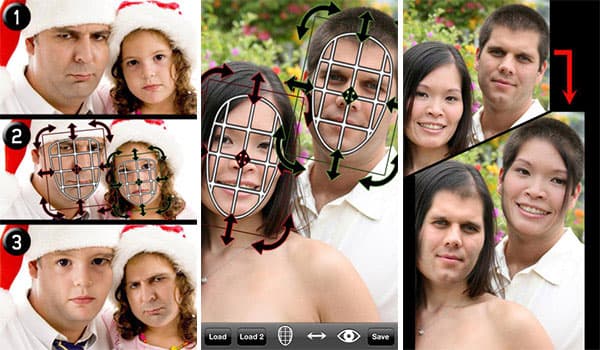 If you are not satisfied with adding some funny photo effects with photo warp, iSwap Faces is a kind of photo editor that swap two faces in a photo. And you can also place the masks over faces and more other effects after the face detection. You just have to take a picture with your iOS device, and then iSwap Faces will do the rest do you within few seconds. Once you make funny photos with iSwap Face, you can share them directly via Facebook or Twitter.
Face Swap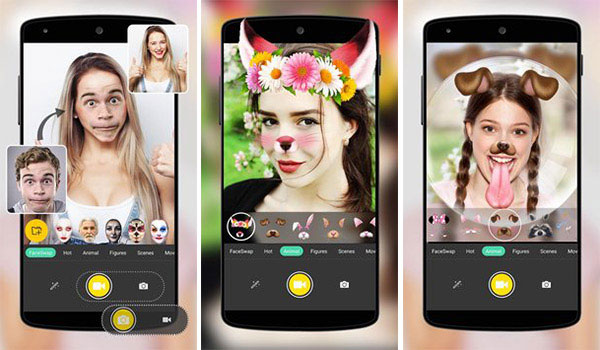 Face Swap is another photo editor for face swapping. You are able to enjoy magical experience of face swapping with friends and families as well as super stars and cute animals. The funny app has numerous of motion stickers with different themes. The animal and cartoon themes are the most popular themes. It is also a versatile photo editor with snap video, snap filters, photo retoucher and classic collage features. When you want to do some adjustment related to selfie, it should be one of the best applications for you.
Edit Funny Photos from Smartphone on PC/Mac
The above funny apps provide some funny effects for your photos. But when you need to get some funny images as profession, you might have to transfer the photos from smartphone to Windows or Mac first. And then you can enjoy the feature rich free Photo editors on your computer to make some outstanding photos. Just use Tipard iPhone Transfer to transfer photos from iPhone or other iOS device to computer for further edit.
◆ Copy photos and other files from iPhone to PC/Mac in one click
◆ Transfer files between iOS devices directly, and sync to iTunes.
◆ Support all popular iOS devices, including iPhone SE, iPhone 6s and iPhone 7.
◆ Manage iPhone photos, music, contacts, etc. on your computer.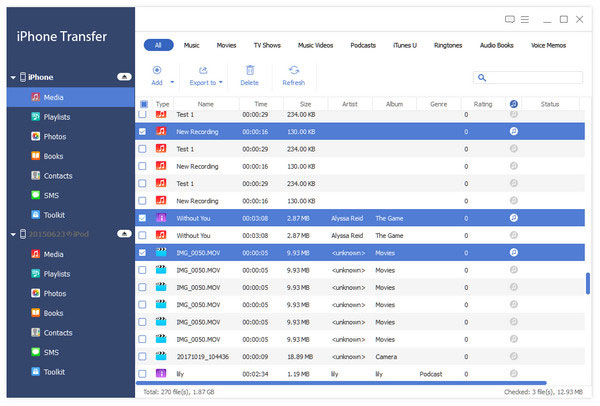 Click here to join the discussion and share your comments