What to Do If You Forget Apple ID Password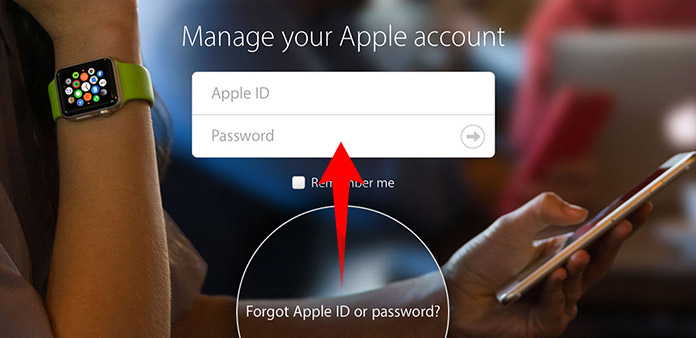 Forgetting Apple password is a terrible thing, because all the services on iPhone or iPad will be unavailable. You cannot install any app from App Store. iCloud and iTunes will not recognize you or show you the files that you have backed up. Don't worry! There are multiple ways to solve this problem.
But before you try other solutions, you should check some spelling mistakes. The lost Apple ID password usually contains various character and symbol. You should make sure that you have turn off or turn on Caps Lock at the right time when you enter your password. Secondly, most people have more than one email accounts. Check out whether you have typed in the right email account and the spelling is correct. Furthermore, Apple will disable your account for cybersecurity reasons in some cases. You need to check your email and receive the notification from Apple. If all spelling mistakes have been excluded, you could take the actions that we will introduce in this article.
1. Factory reset
Factory reset will wipe all settings from your iOS device, including your forgot Apple ID passcode. After that, you can set a new password to your Apple account. Considering you have forgotten Apple ID passcode, you'd better to use Tipard iOS System Recovery to reset your iOS device to factory settings. iOS System Recovery could perform factory reset without passcode. Another advantage of iOS System Recovery is to restore all your data to iOS device after factory reset. So with iOS System Recovery, you can reset Apple ID passcode and keep your data safe. This Apple password reset program supports all iOS devices, including iPad Pro, iPad mini, iPad Air, all iPhones and iPod touch.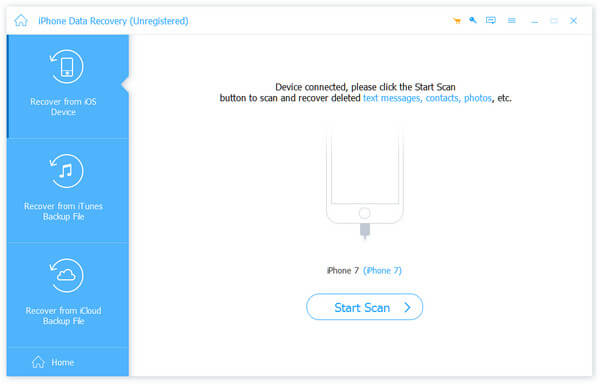 How to factory reset iOS device
Step 1

Connect your iOS device to your computer with a USB cable.

Step 2

Launch iOS System Recovery and it will detect your iOS device automatically.

Step 3

Press

Start

button on interface to open checking window.

Step 4

In checking window, you have to examine whether iOS System Recovery has read the right information about your iOS device.

Step 5

If the information is correct, press

Repair

to start resetting. Otherwise, you need to correct the information manually and continue.

Step 6

After a few minutes, the status window will show that the factory reset process completed.
At this time, you can reboot your iOS device. Then you will discover that the latest version of iOS has been installed on your device and you can set a new Apple ID and passcode.
2. Recover Forgot Apple ID password via email
When you bought the new iPhone or iPad, Apple would ask you to type your email account as your Apple ID. If you just cannot remember your lost Apple ID password, you can use your Apple ID to recover or reset Apple ID passcode.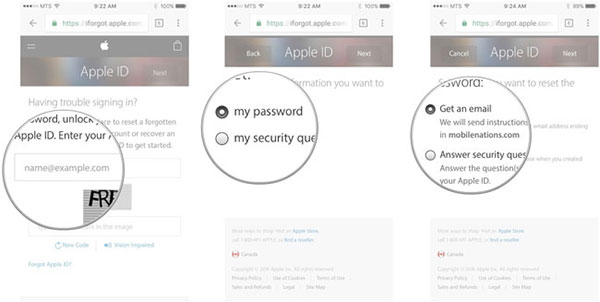 Step 1

Visit iforget.apple.com in your browser.

Step 2

Move your curser to the box below

Enter you Apple ID to get started and type in your Apple ID

.

Step 3

Then enter the characters that displayed in the image in the verification box.

Step 4

Tap on

Continue

to go to the next page.

Step 5

Select

my password

and click on

Next

button to continue.

Step 6

In the finally page, you can select

Get an email

or

Answer security question

according to your situations. If you have security questions and remember them, you can select the latter one. Otherwise, you have to choose Get an email address.
Then you will receive a notification with a link from Apple in your email. You can follow the link and reset your Apple ID password.
3. Two-factor authentication
Two-factor authentication is a traditional Apple security measure. But it is still useful when users cannot remember their Apple ID passcode. Two-factor authentication enables on iOS devices be default. And if you do not disable this feature, you can use Two-factor authentication to reset your password.

Step 1

Go to iforget.apple.com on any digital device.

Step 2

Type your Apple ID and the CAPTCHA characters into the forms.

Step 3

Click on

Continue

to go to the next page.

Step 4

Input the phone number of your trustful device and tap on

Continue

.

Step 5

Then choose

Use trusted phone number

to reset your forgot Apple ID password. Or you can select

Reset from another device

and pick up a trustful device to reset passcode.

Step 6

Click on

Continue

and then

Start Account Recovery

.
Aft the process, you can reset a new Apple ID password. Reset Apple password on iOS device. This is the simplest way to reset Apple ID passcode, although this method is not always successful.
Step 1

Open

Settings

app on your iOS device and located to

iCloud

section.

Step 2

Press the email address at the top of iCloud screen that is usually your Apple ID.

Step 3

Then click on

Forget Apple ID or Password

? Option.

Step 4

Enter your

Apple ID

and click on

Next

button.

Step 5

Finally, you have to answer the security questions to recover your Apple ID passcode.
The biggest shortcoming is that you have to remember the exact answers of your security questions. If you make a mistake or forget any answer, you will fail to reset Apple passcode.
Conclusion
Based on the introductions above, there are multiple ways to recover when you forget Apple ID passcode. Apple provides some methods to recover your Apple passcode. But you have to remember your Apple ID or input some personal information. Sometimes, another trustable iOS device is necessary as well. As you can see, these methods are a little complicated. You have to determine to use a right method depending on your situations. To some people, making a decision is more difficult. So you can try to factory reset your iOS device with Tipard iOS System Recovery. This program allows users to reset their devices without Apple ID or password. Moreover, iOS System Recovery will store all your data back to your iOS device after resetting. Then you can reset your forgot Apple ID password easily.