How to Fix iPhone Charger Problems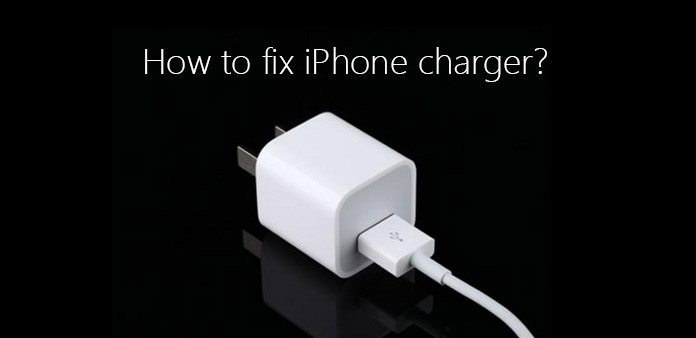 When you are not able to charge iPhone, it should be a frustrated experience. It means that you cannot use the iPhone after battery out of power. Is there a way to repair the iPhone charge, which is a component of iPhone? Why is my iPhone not charging? In order to solve these problems, the article explains some common reasons of why the iPhone can't charge and give you the solutions to fix iPhone charge issues.
Method 1: Check the firmware crash to fix iPhone charger
Reason: Firmware crash should be the common issues for iPhone charger. iPhone, just like the other electronic devices, it may get stuck sometimes. So, the simplest solution about how to fix your iPhone charger is to force restart your iPhone. Restarting your devices is unlikely to solve some serious problems, but it is enough to deal with most issues for iPhone.
Solution:
If you are the user of iPhone 12/11/XS/XR/X/8, you will find that the way of restarting your iPhone is quite different from other models.
Step 1: You need first press and release the up-volume regulator and the down-volume regulator on the left side of the iPhone.
Step 2: Then, give a long press on the right "Sleep/Wake" button until your iPhone start again. You can check whether it works to fix iPhone charger issues.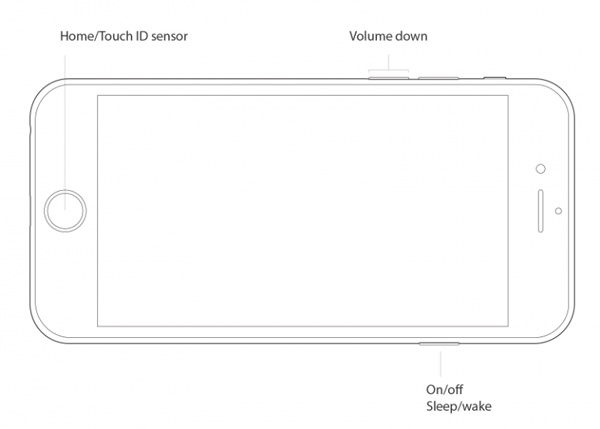 If the model of yours are 7 Plus or below:
Step 1: Press firmly on the "Sleep/Wake" button on the right side of your iPhone (if the version of yours are below 6, the "Sleep/Wake" button is on the top of the iPhone) until there appears "Slide to Power Off" button.
Step 2: Slide the arrow from left to right to power the iPhone off.
Step 3: And then press the "Sleep/Wake" button again to power on the iPhone, in the process of which, there will be an Apple logo.
Method 2: Confirm the charging Port to fix iPhone charger
Reason: Chances are that you will always put your iPhone into your pocket, which was full of tissues or other things. In another condition, your iPhone will be exposed frequently to the dirt in the air. However, in our life, most of us will not use a rubber stopper to keep tiny rubbish from the charging port, which causes debris, lint from your pocket, dust or others to stuff your charging port. You may think it unbelievable that a tiny thing can ruin the function of the charging port. That is to say, the unclear charging port is likely to make your iPhone not charging. Knowing the reason, how to fix the iPhone charger? So, let's clean the port right now.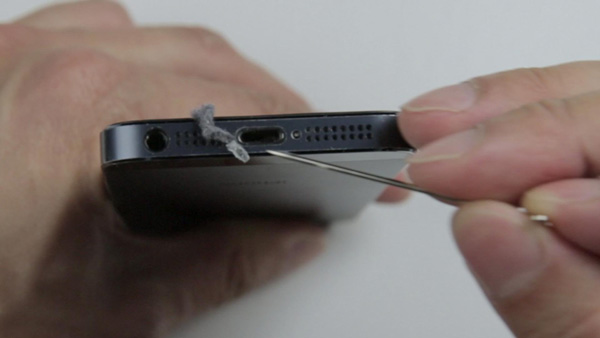 Solution: Since the port is quite small, we need find some tools to clean rubbish out, such as a cotton-swab, a pushpin, a toothbrush or a grabbing of paper and insert it into the charging port. But be careful that it can't be wet or metal in case of causing damage. You are expected to turn it around in order to get to every corner of the port. Here's another thing you need to pay attention to, you ought to do your cleaning job gently to avoid damaging. Most of situations, you will find the cleaning result shocking. Bunches of pocket lint will be pulled out, which must have affected the smooth work of the charging port. After giving a full cleaning of the charging port, charge you iPhone again to check whether it works to fix iPhone charger.
Method 3: Check the iPhone Cable for charging
Reason: If your iPhone has no big problem, then you need to check you charging cable. An abnormal charging cable is one of the most common reasons of why iPhone can't charge properly. First of all, you have to make sure that your cable is fully matched with your iPhone. As for the cases that who charges iPhone with charging cable from Android devices, it makes terrible harm to your iPhone. However, even an official accessory can go wrong by many reasons. Charging cable can be chewed up by carrying the cable here and there. Here's the solution.
Solution: Now you need to examine carefully of the appearance of the charging cable, including the head and the end of the plug. Sometimes the out coat of the charging cable can be worn out, or it will be twisted always. If the cable has a worn-out appearance, you need to go and get a new and official accessory from the nearby Apple Store or online. If the cable of your friend's is the same branch, you can borrow it for emergency use to fix the iPhone charger issues.
Note: In case of the damage of charging cable, you'd better find a protector for your cable. Just insert "charging cable protectors" on the searching engine and you can purchase it from Amazon or e-Bay.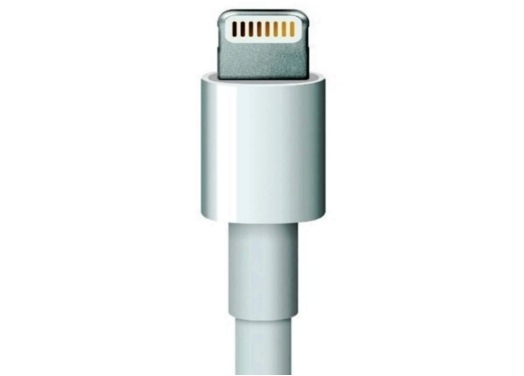 Method 4: Verify If It's the Matter of An Adapter
Reason: Why is my iPhone not charging? Apart from charging cables, another factor that may prevent your iPhone from charging is the adapters or chargers. It is also one the most mistakes that would happen to many iPhone users. The only and simplest way to infect whether the adapter goes wrong or not is to use another adapter to charge your iPhone. Also, you can plug the charger into different outlets to ensure it's not a problem of outlet. In many cases, lots of people will lose their genuine adapter and they would borrow or purchase one that can't match iPhone. As a result, the fake adapter will gradually damage your charging cable and your iPhone until it can't charge any more.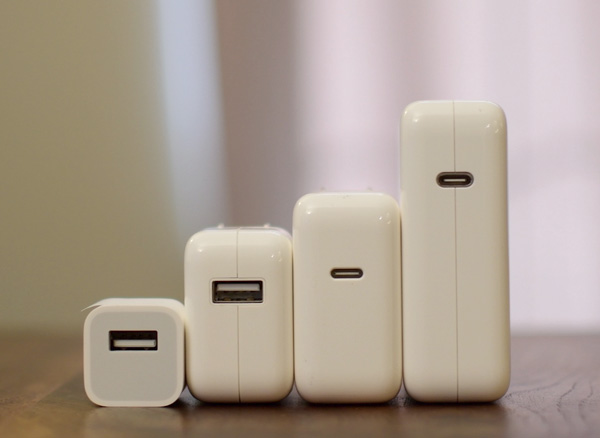 Solution: If you find that your adapter has damaged or your adapter version is not suitable to your iPhone, you'd better throw it away for the use of defective adapter for a long time will cause the problems of your iPhone battery. So, once you find your adapter breaks down, just purchase a new one from the official website of Apple. It is recommended you buy the 12W USB Adapter for its compatibility of most recent iPhones.
Method 5: Make sure the USB port and wall outlet is fine
Reason: If there is no problem with the charging port, charging adapter and the cable, then USB port and wall outlet ought to be the next object you should check. As the USB port, first, you need to check whether it is broken from the outside look. If not, make and attempt to plug your iPhone into somewhere else without using the previous USB port. If it works to fix iPhone charger, it is the problem of the USB port. As for the wall outlet, just find another wall outlet to have a shot.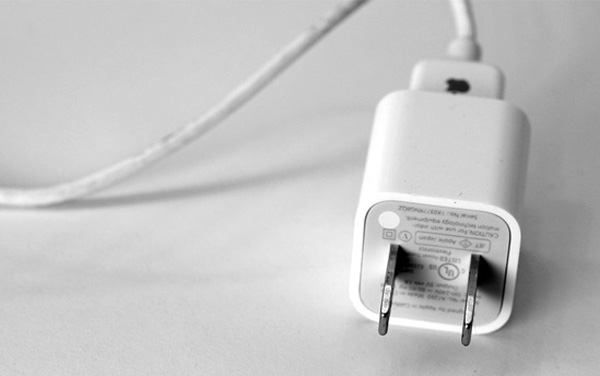 Solution: Ways to solve the problems of wall outlet and USB port is easy – just find another wall outlet and USB port for replacement. It should be the most efficient method to fix iPhone charger issues.
Method 6: Inspect whether the iPhone is damaged by watering or falling
Reason: The most upsetting reason why your iPhone can't charge is the iPhone has damaged inside. What does that mean? Every one of you must have experienced dropping or watering your iPhone by accident. Of course, in most cases, if your iPhone falls from a table in your room, everything of the iPhone will be as normal as it was. And your iPhone will also be out of problem when you drop a drop of water onto your iPhone. However, when your iPhone suffers some intense damage or being drained into deep water, you iPhone must go wrong and it will not charge, either. So, here is the suggestion.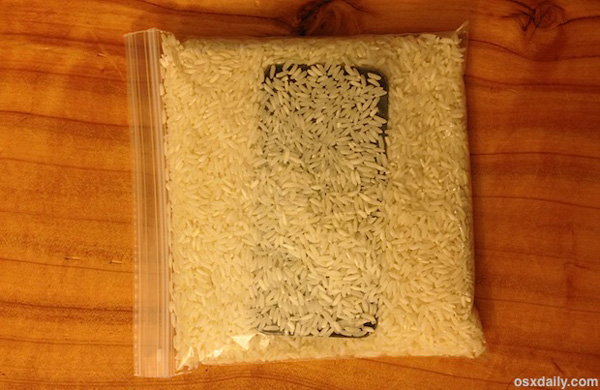 Solution: Here we want to explain how to fix the iPhone charger at the time when you find it is damaged by water. First, obviously, you should get it out of water as quickly as possible. Then, hold down the sleep/wake button on the left of iPhone until it powers off. After that, find a dry cloth or tissue to dry the iPhone from the top to the bottom, especially the charging port and different kinds of buttons. Finally, you need to put your iPhone into a rice bag.
However, if you find that a rice can't fix the iPhone charger, you'd better resort to Apple Stores to ask professional repair. It is the same solution when you find your iPhone is terribly broken.
Method 7: Put iPhone into DFU Mode
Reason: If you have excluded reasons above, maybe you can try some other solutions of repairing iPhone charger, such as put your iPhone into DFU mode. May be the word DFU seems unfamiliar to you. It is the abbreviation of Firmware Update mode, which is not used as common as the standard usage mode or recovery mode.
Note: In general, when you find putting your iPhone into Recovery mode make no sense in solving your problem, you will try the DFU mode. Most people will resort to a DFU mode when they want to downgrade the version of their iOS system, or when they are going to jailbreak. All in all, the DFU mode can help you solve a lot of difficult problems. So does the charging problem.
Solution:
Step 1: Connect your iPhone to your computer and launch iTunes.
Step 2: Press down the "Sleep/Wake" button on the left of iPhone and slide the appeared button to the left to power it off.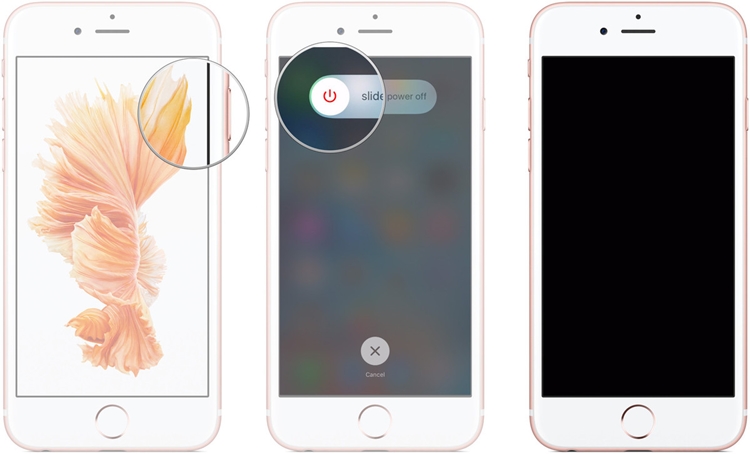 Step 3: If your iPhone is below the iPhone 7, give a long press at the "Sleep/Wake" button and the volume down button at the same time for 10 seconds. Otherwise, hold down the "Sleep/Wake" button and the "Home" button for 10 seconds. Be careful, if the Apple logo appears, it means you press it so long that you turn your iPhone into Recovery mode rather than DFU mode. Just press again for 10 seconds.
Step 4: Having pressed down for 10 minutes, let go of the sleep/wake button, while still pressing the volume down button (on the iPhone below version 7, pressing the Home button) for about 5 minutes.
Step 5: You succeed in turning it into DFU mode when the screen turns black. And there will be a window appearing on your screen. You are free to choose one. Then it will start restarting.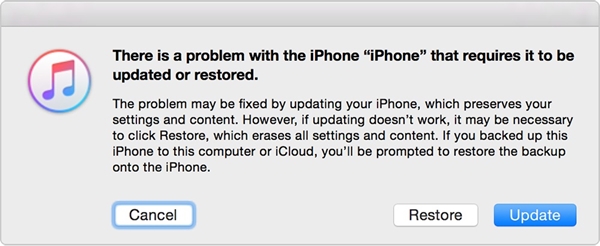 Method 8: Resort to the Apple Store
If the accessories of iPhone go wrong, you can buy a new one by yourself. However, most people can't find out the exact reason. The ultimate solution of fixing iPhone charger is to ask an authorized Apple Store for help. Most iPhone users are not good at repairing electronic devices. So, whatever problems you are faced, the most guaranteed way is to find the professional staffs for help.