Top 18 Photo Booth Apps for iPad to Get Funny Photos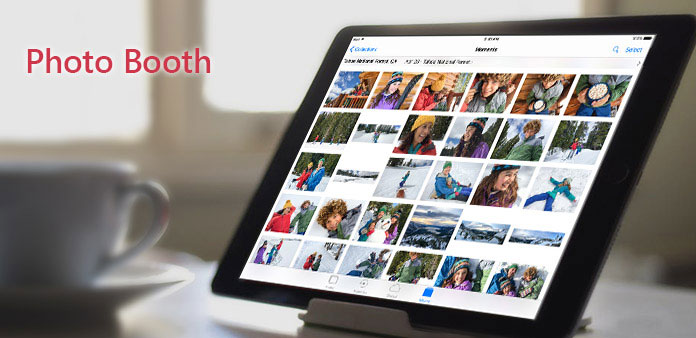 Using photo booth app to have fun of customizing selfie and any other photos you have taken, to add certain photo effects, or you can just use photo booth app to check whether the blonde is your perfect hair color. There are many purposes designed specifically, to play tricks on pictures with related photo effects. If you have a photo booth, then iPad is your first choice.
With larger screen than iPhone and Android devices, and lightweight outlook lighter than Mac and Windows, iPad is definitely the winner, to be the perfect candidate for photo booth app installation. Therefore, the theme of this article is the recommend of free photo booth app for iPad recommend, with main features descriptions and how to guide, with which you can get the deeper impressions of making selfie creative and unique. There are two mainstreams of photo booth applications, which are normal photo effect adders, or the specific photo editors. The following photo booth apps for iPad are free and easy to use.
Part 1: Top 18 Photo Booth Apps for iPad
Top 1: Simple Booth
Simple Booth should be one of the favorite photo booth app for iPad. It is a perfect photo booth app for live event, which you can quickly set up a modern DIY photo booth for parties, weddings, birthdays and more others. What is more, you can also create some stunning layouts for your customers in GIFs.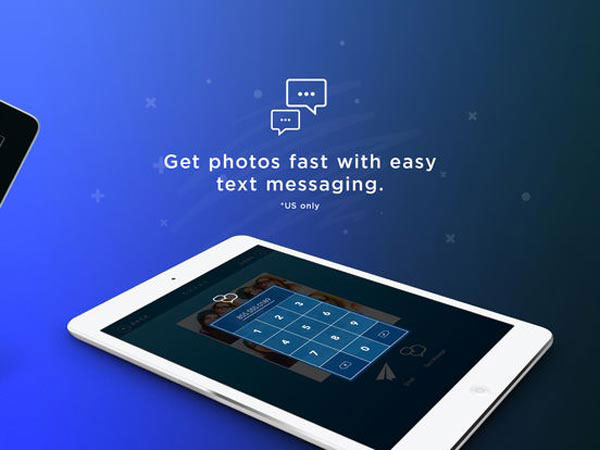 Top 2: My Photobooth
My Photobooth app is photo booth app for iPad that turn your iPad into a professional live touchscreen photo booth. It is perfect for birthdays, parties, selfies and other special event you have. And the program just makes it easy to set up photo booth at the next event. If you need the full version, you can also purchase the all features and remove ads.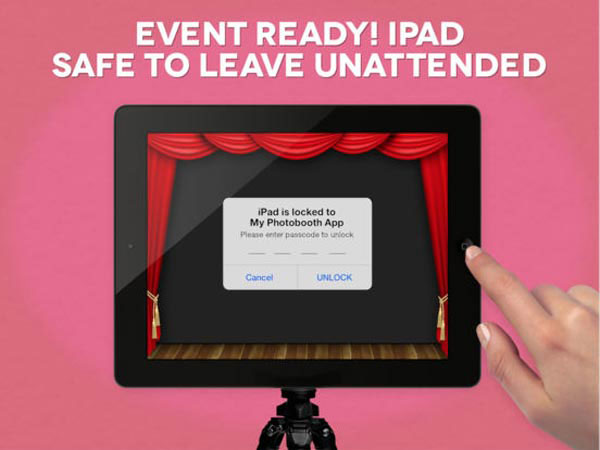 Top 3: Pocketbooth
Compared to other photo booth apps for iPad, Pocketbooth is featured for the vintage effect. If you like taking pictures for yourself and make fun with it, Pocketbooth can allow you to add lots of things on photos beyond imagination. It will make your parties happier than common parties.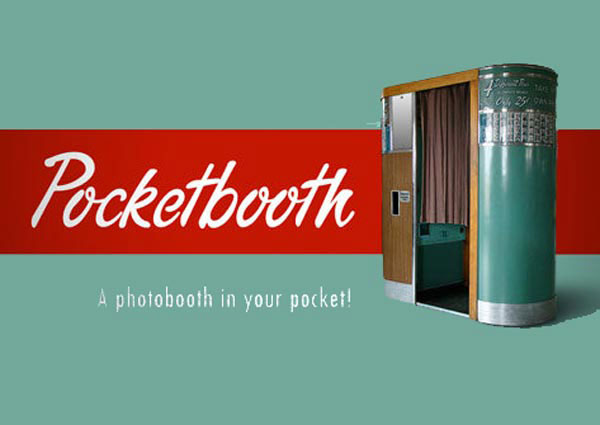 Top 4: LumaBooth
With high quality and powerful functions, LumaBooth is one of the best photo booth free apps for iPad, it can help you to add any funny thing on photos. When you have a party, family meeting or others, take a picture for you and your friends and change this photo with different style, you will have a better feeling of life.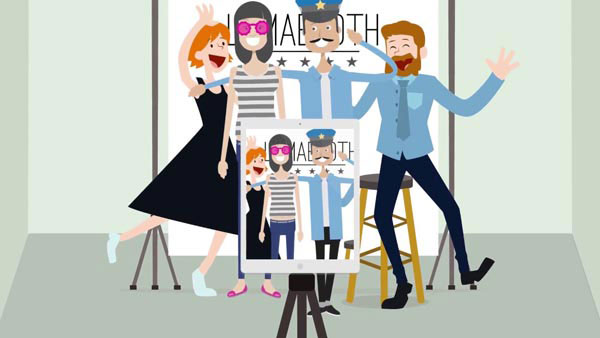 Top 5: Wifibooth
Using Wifibooth between your iPad and digital camera can highly improve the quality of photos. As a professional photo booth app for iPad, Wifibooth can also help you to change the style of pictures, getting high quality picture via different camera you can access. And Wifibooth is very easy to use with just few steps.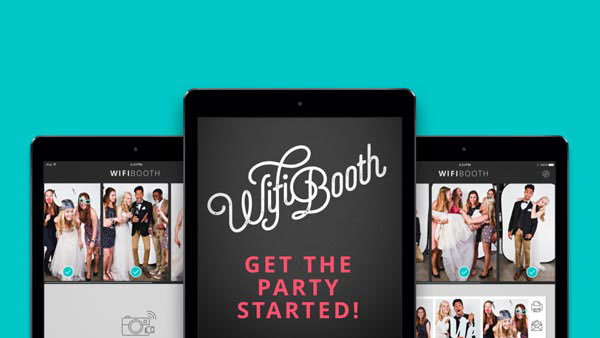 Top 6: DIY Wedding Booth
Have you ever attend a wedding and take pictures, feeling good and happy when you look at these pictures? DIY Wedding Booth is a free photo booth for wedding ceremony, you can use it to DIY wedding picture as you wish. No matter what style you like, it can satisfy you with its powerful and funny functions.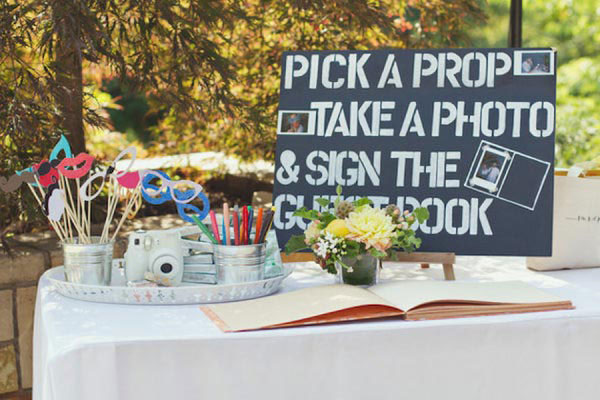 Top 7: Mashbooth
Mashbooth is a photo booth app for iPad integrated with Dropbox. It works with all popular photo booth software on the market. You can create and sharing some stunning files and making kiosk solution on iPad for photo booth vendors and event photographers.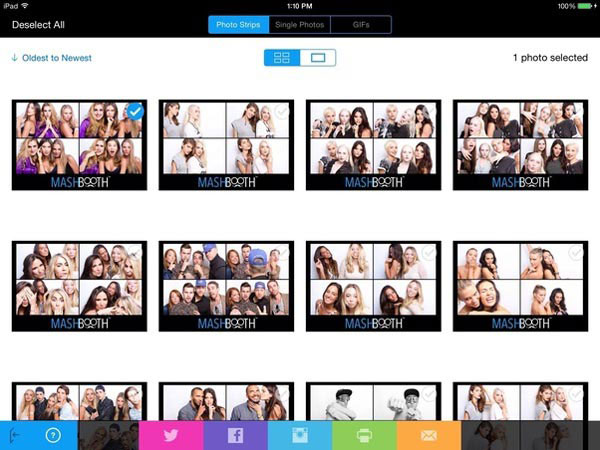 Top 8: SLRBooth
As the easiest iPad photo booth app, SLRBooth is very easy to operate with just few steps. It allows you to connect SLR to take high quality pictures on iPad. Of course, the funny is endless too. You can add everything you want on picture and change its style. SLRBooth will make your party happier. A good memory is worth having and enjoying.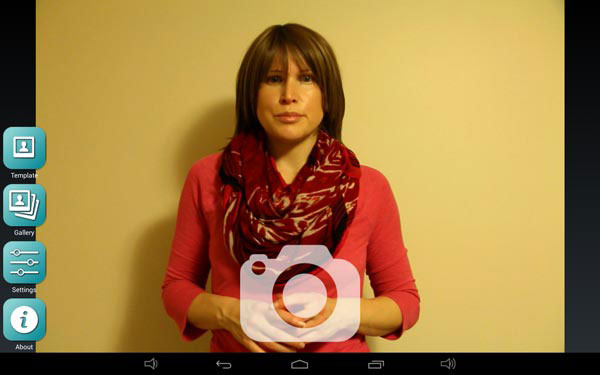 Top 9: CamWow
CamWow supports both front and main camera capturing, as well as camera raw photos. And you are able to operate real-time effects, with numerous filters to operate with. After editing with photo booth app for iPad free, you are able to share with friends, through Facebook or Emails.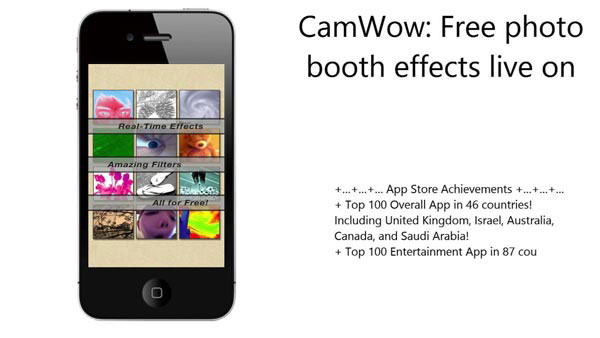 Top 10: Insta Booth
Insta Booth supports real time photo booth editing. You can choose photo booth pictures uploaded from photo library directly. There are over 130 filters and packs for you to apply, like Black and white photo effects, vintage, hues, and portraits, etc. Moreover, the photo can be composed into 6 small parts, for you to select lens and snap.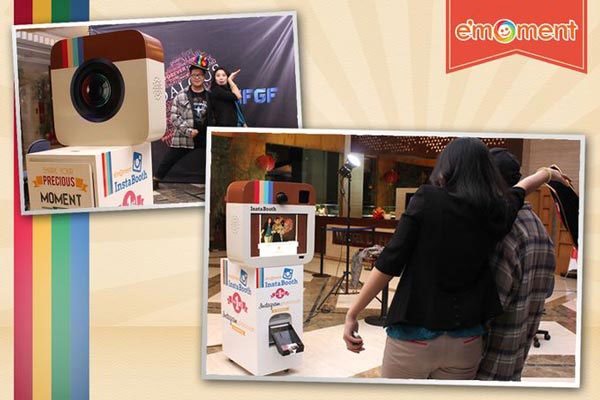 Top 11: PiciBooth
PiciBooth offers backgrounds and photo editing filters for you to apply. Different themes of filters are ready for your usage. You are able to manage photo booths on iPad for free, to relive previous time. In addition, you can output artworks created from photo booth app for iPad, to print them out, and send postcards directly.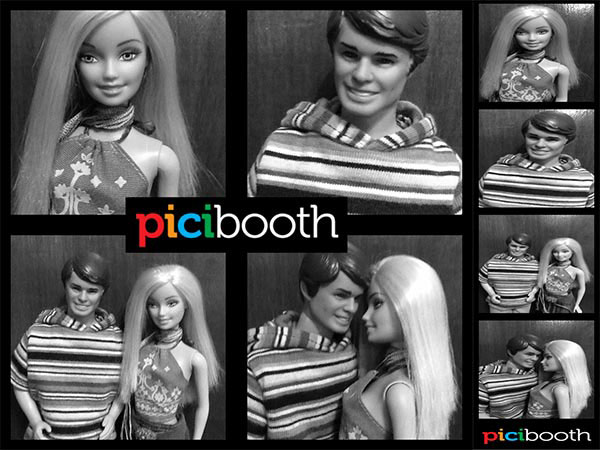 Top 12: InstaHairColor
InstaHairColor is the iOS photo booth app, with which you can change hair color in customizable way, testing whether the hair color is suitable or not. The hair color can be adjusted manually, later, share the new hair color to Facebook, or send to your barber.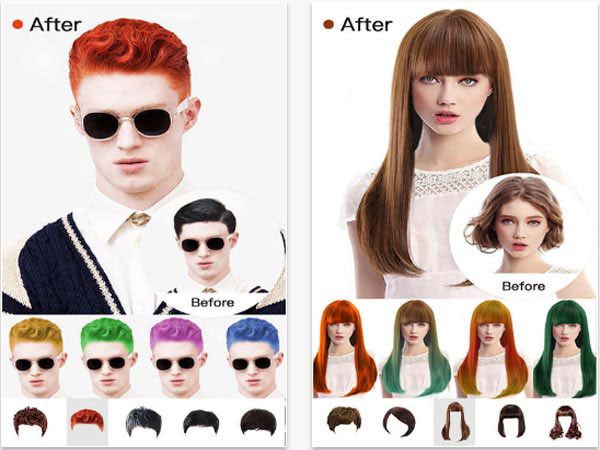 Top 13: MixBooth
MixBooth is the tool, to change your skin into another picture. For instance, you can mix your appearance with your favorite celebrity, in comparative inconspicuous way. With further filters and photo effects applied, you can replace that person totally. Later, you may send to your friends, to guess whom you actually mixed with, with the free photo booth app on iPad.
Top 14: UglyBooth
Hum, you can get skin problems, and many laughing emotional expressions, to transform your face to be "Ugly". Actually, UglyBooth is the funny photo booth app, to click few options and then share the final works with friends, to dig out another the opposite part of you.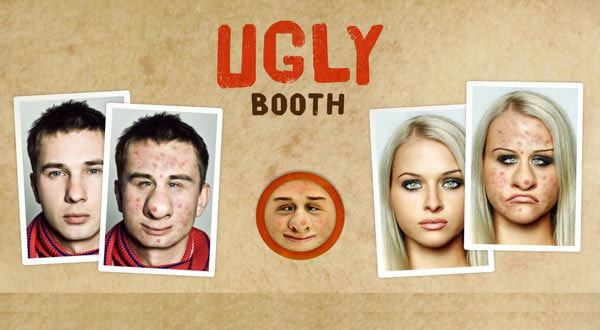 Top 15: FatBooth
Just shown as its name, FatBooth is the photo booth app for iPad, to see what will you like after putting on specific pounds. FatBooth is also the top rated applications on iTunes, for people to have fun without wireless connection. There are two sources you can import into, from the camera directly, or video files as well.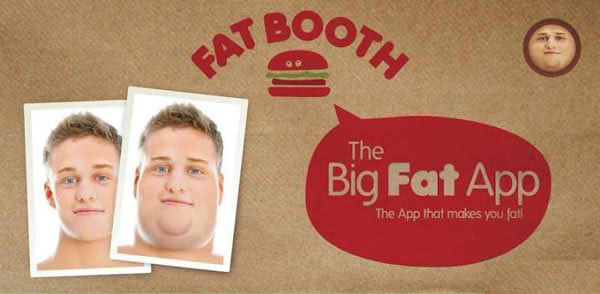 Top 16: Geek Booth
Geek Booth offers many out fashioned tools, to bring you back to be the typical geeks, with braces, acnes and most elements, which have no relationships with good looking. Through the Geek Booth photo booth app for iPad free, you can experience how villain looks like.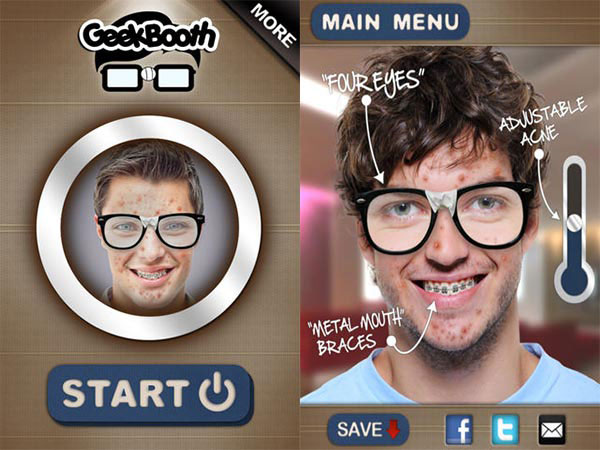 Top 17: Plump&Skinny Booth
Exercising for a long period just for gaining or losing weight, quite a tough task for achieve. Then why not use Plump&Skinny Booth app, to photo booth on iPad, to change the dissatisfying outlook, just by few taps.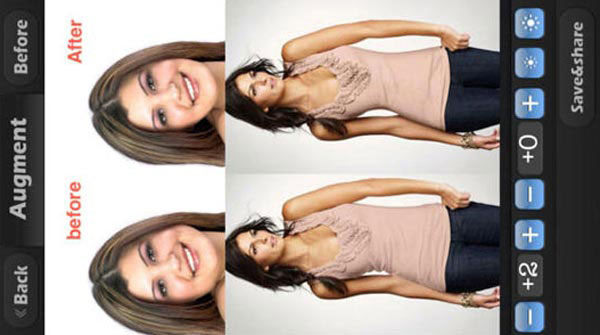 Top 18: AgingBooth
Everyone will get old, do you wanna have a glance, to know the answer easier, and prepare to accept or just welcome it better. Maybe AgingBooth is the good tool, to connect you with the same person 50 years later.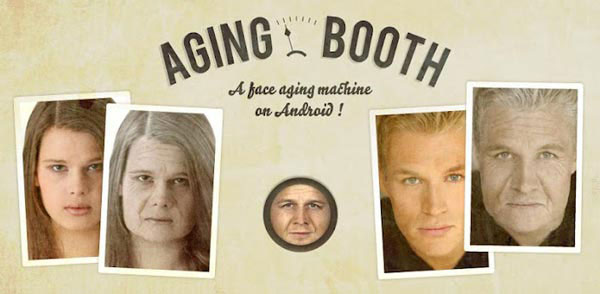 Part 2: The Versatile Guide to Use Photo Booth APP on iPad
All in all, though those photo booth app for iPad announces unique photo effects and filters you can get from them, there is one thing that can be fixed, which is the main process of photo booths.
Step 1: Upload the image to iPad photo booth application
Import image from your photo gallery, shoot by camera directly, or some may support pictures exist in Facebook as well.
Step 2: Transform with offered filters and effects
No Internet connection in this step, just customize with filters contained in the iPad photo booth apps, to transform you into a different outlook. Do not forget those built-in photo effects and templates, to have fun with them of photo editing.
Step 3: Save, share or print photo booths from iPad
Undo some clicks if necessary, and hit done after the final operations. Save into local photo library, share to Facebook, Instagram, or to print them out, as postcards for hardcopy.
That's the conclusive guide for the above 10 best photo booth app for iPad, to make fun of photos into different aspects, based on similar filters, and lead into same results.