14 Best Printer Apps for iPhone You Need Know
Is there any way to print from iPhone just as print from computer? It will make life very convenient with some excellent iPhone printers. You can print favorite pictures on iPhone album to keep the good memories. Additionally, get the fitness regime to well check your plan. Otherwise, it also allows you to print my favorite eBooks from iBooks application. Now you may be curious about the best printer applications for iPhone. Just check out the detailed information from the article now.
Actually there are lots of iPhone printers on Amazon or eBay, which in-build some program or compatible with the AirPrint features. Just learn more about the best iPhone printers, prices and features as the following chart.
iPhone Printer
Price
Features
Polaroid Zip Mobile Instant Printer
US$129.99
Zink technology without ink cartridges.
High quality with full color and smudge proof.
Print directly from iPhone via Bluetooth or NFC.
HP Sprocket Photo Printer X7N07A
US$129.95
Edit output images, or even print from social media sites.
Print with Bluetooth with Zink technology.
Customize photos with fun text, border, emojis and more.
VuPoint IP P10 VP Color Photo Printer
US$118.52
Dye sublimation thermal transfer, YMCO.
Connect iPhone and device with USB cable or drive.
Support Max 3MB file with 300 DPI x 300 DPI.
Epson PictureMate PM 400 iPhone Printer
US$199.99
Print from iPhone, iPad, tablets and other Smartphone.
Lightweight printer delivers beautiful borderless photos.
The photos are smudge, scratch, water and fade resistant.
Kodak Dock & Wi-Fi 4×6 Photo Printer
US$139.99
One touch printing to direct print photos from iPhone.
High quality photos with thermal transfer technology.
USB host for printing from iPhone, iPad and more.
Prynt Pocket Smartphone iPhone Printer
US$150.00
Print photos of iPhone without seconds.
Photos are printed directly onto ZINK Sticker Paper.
Peel off adhesive backing to turn any photo into sticker.
Canon Selphy CP1200 Wireless Photo Printer
US$149.00
Airprint solution to print wirelessly from iPhone.
Print your favorite Facebook and Instagram.
Each selphy ink and paper kit comes with exactly enough of each to Print.
HiTi Digital Prinhome iPhone Printer
US$149.99
Directly print from iPhone, iPad or Android devices.
Crop, edit, add borders or make collages.
Generate own Wi-Fi signal enables you print anywhere.
FujiFilm Instax Share SP-2 iPhone Photo Printer
US$158.96
High-resolution images with print pixels of 800 × 600.
New laser exposure system achieves a fast printing time.
Equipped with a rechargeable battery.
Kodak Mini Mobile Wi-Fi & NFC Photo Printer
AUS$99.99
Easy print technology that print directly from the device.
Innovative D2T2 Dye Transfer Method.
All in one convenience.
How to Print files with iPhone Printer
As the different technology of the manufacturer, the method to print from iPhone should be different. The part takes Polaroid ZIP Mobile Printer as an example.
Step 1: Download Polaroid ZIP app on your iPhone.
Step 2: Open the app and choose the photo you want to print. Otherwise, you can edit your photos like add filters on this app.
Step 3: Tap "Print" button and get the photo from the device.
In order to extend the usage of iPhone, you only have to download some iPhone Printer Apps. As we all know, iPhone photo printer now is popular among people. It offers people much convenience to print photos from iPhone. And there are many effective and smart iPhone printers in the market. Just check out the selected 4 iPhone printer Apps.
1. Print Pro – iPhone Printer App
$6.99
Size: 97.7 MB
Printer Pro is a popular iPhone-printing app that can let you wirelessly prints from the iPhone or iPad. You can use it to print directly to many Wi-Fi printers or any printer attached to your Mac or PC via helper application installed on your computer. After you installed it, it will appear in the "Open In..." list on your device. And then you can use it to print: Email, documents, Web pages, Clipboard content, Photos, etc.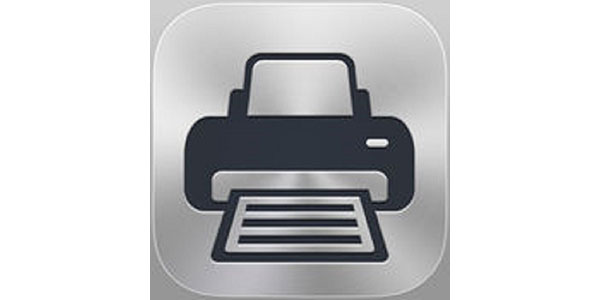 2. Brother iPrint & Scan – iPhone Printer App
Free
Size: 41.5 MB
Brother iPrint & Scan is a free iPhone printer app that enables you to wirelessly print from your iOS device (iPhone/iPod touch/iPad). You can use your local wireless network to connect your iOS device to this app. This app is very easy to use, there are only some simple steps to print your favorite photos, web pages and documents.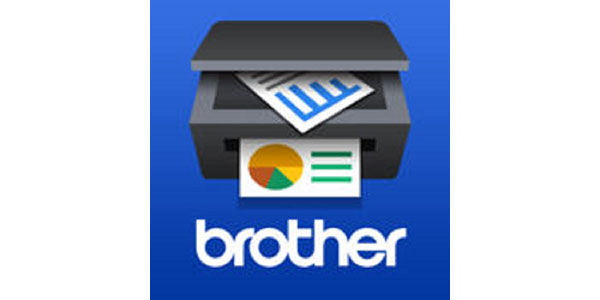 3. HP All-in-One Print Remote – iPhone Printer App
Free
Size: 71.4 MB
HP All-in-One iPhone Printer Remote (HP smart) is a printing app that enables you to print from your iPhone. You can use it to print images, PDF documents, and more other files using HP printers on your Wi-Fi network, connected using Wi-Fi Direct, or using remote printing. What' more, with this app, you can share documents and images through email, text messages, and popular cloud and social media services.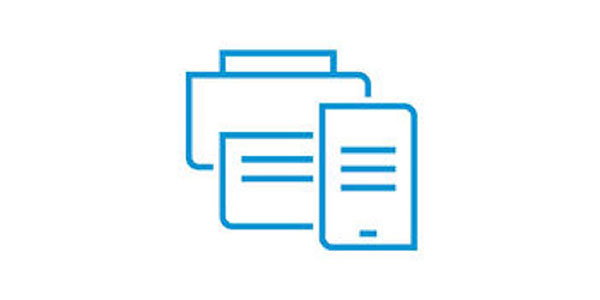 4. Cannon PRINT Inkjet/SELPHY – iPhone Printer App
Free
Size: 27.5 MB
Canon PRINT Inkjet/SELPHY is a very popular iPhone printing app for PIXMA, MAXIFY and SELPHY from your iPad, iPhone or iPod touch. You can use it to print photo, PDF files and Microsoft Office® documents from your iOS devices (iPhone/iPod touch/iPad). The biggest advantage of this app is that it can easily print up to 20 different photos from you iphone at a time. What's more, it can print pictures and documents from selecting social media platforms and storage sites, which is very powerful.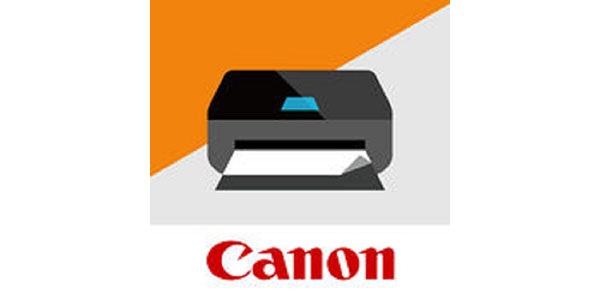 Conclusions
The article listed 14 different methods to print from my iPhone. AirPrint is the default solution of iPhone or other iDevices. Besides the solution, you can use iPhone Printer or Photo Printer App to get the desired file printed. If the above solutions do not work for you, you can transfer files to computer via file transfer instead. So go ahead and choose wisely!