How to Fix iPhone Headphone Problem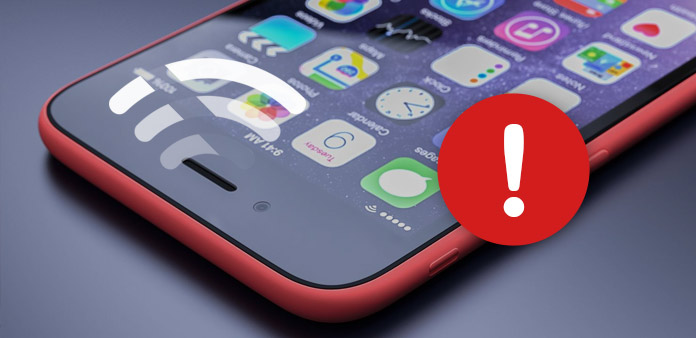 Headphone is one of important components on iPhone. And complaints about headphone on Apple forum seem more than other components. For average people, fixing iPhone headphone problems is a complicated task. Therefore, we are going to share some solutions to various iPhone headphone bugs in this article. Follow our guidance; you will discover that it is not as difficult as you thought to fix an iPhone. Moreover, our tutorial could save you a lot of time. Every time iPhone headphone not works properly, you can use our recommendations to fix it and do not need to ask for help from after-sales service.
1. Fix iPhone stuck in headphones mode
Almost every iPhone user has faced the problem of iPhone stuck in headphones mode. You need to make a call, for example, when you are listening to music with headphones. After detached the headphones, you may discover that your iPhone become quiet, you cannot hear anything. Apparently, your iPhone does not switch from headphones mode to normal mode. And the reasons may be too complicated to explain here. But you can try the solutions below to solve this iPhone headphone problem.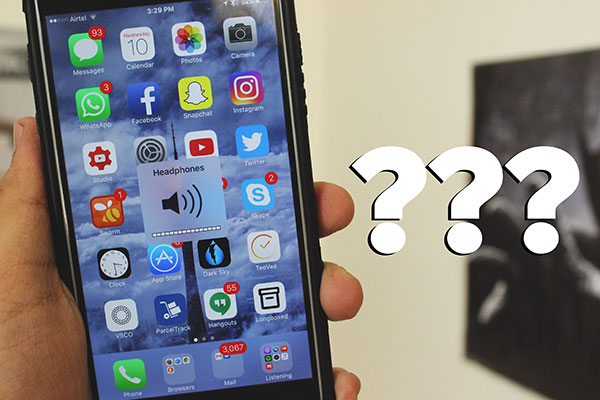 Solution 1: Remove phone case
If phone case blocks the pathway to the audio jack, your iPhone will be stuck in headphones mode.
Solution 2: Plug in and out
You can try to plug in your headphones and out a few times. Sometimes, the interface and software are not sensitive.
Solution 3: Try dedicated headphones for iPhone
Headphones have various configurations for PCs, for gamers or for iPhones. You should replace universal headphones with the original headphones.
Solution 4: Turn on Air Plane mode
Go to Settings-> Airplane Mode and turn it on by swiping the slider. Wait for at least 15 minutes and then turn it off. Your iPhone may work well again.
Solution 5: Clear headphone jack
We take our iPhone here and there in bag, so there will accumulate dust in the headphone jack. You can use a soft brush to clean it and get rid of iPhone headphone problems.
Solution 6: Restart iPhone
Press and hold the Sleep/Wake button until the power off screen appears. Turn your iPhone off and wait for a few seconds after the screen becomes black. Then hold down Sleep/Wake button again to power on your iPhone.
Solution 7: Reset Audio and Speaker
Go to Settings-> General-> Accessibility-> Call Audio Routing and switch between Automatic and Speaker. When your iPhone works properly, turn it to Automatic option.
Solution 8: Update software
Open Settings app and navigate to General-> Software Update. If there is an available update, follow the on-screen instruction to install it.
With these solutions above, you should help your iPhone escape from headphones mode.
2. Other troubleshootings on iPhone headphone problem
Stuck in headphones mode is the most common iPhone headphone problem; while there are still some rare troubles about headphones.
a. Clean moisture inside of headphone jack
Moisture inside of headphone jack could cause a lot of problems, no matter how it generated. The rendering effect, for example, may become useless. What is more important is that moisture may cause short circuiting of electronic components. That will produce physical damages to both your headphone and smartphone.
When it comes to clean moisture, you can dry out it using a hair dryer and placing the hair dryer right opposite to the headphone jack. Remember that do not use hot air.
b. Only one end of the headphones plays sound
It is weird that you can only hear music or sound from one side of the headphones.
Tip: The buttons combination on iPhone 7 is Volume Down and Sleep/Wake.
Firstly, you should check whether the other end of your iPhone headphones is broken or damaged. Plug the headphones to another smartphone. If both ends work, then it is the problem of your iPhone. Otherwise, you have to buy a new pair of headphones.
Look into the headphone jack and blow or shoot some compressed air into jack to clean any lint.
Open Settings app and locate to General-> Accessibility-> Hearing. Adjust the audio volume balance between left and right channels by moving the slider.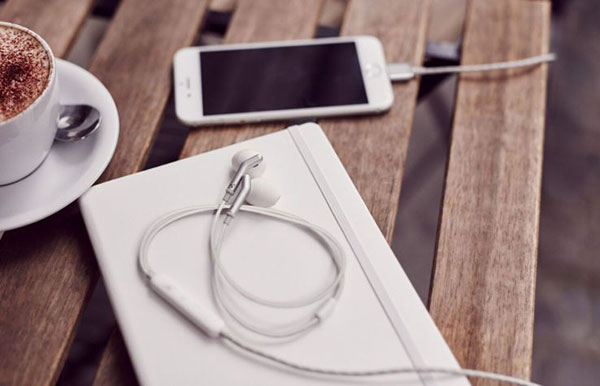 c. Incompatibility problems
There are many headphones on market. If you search for headphones on Amazon, you will get unlimited selections. Some people just simply select a pair of headphones and plug into iPhone. While you can listen to music through the third party headphones, configuration incompatibility may cause many problems, like sound intermittent, Siri interrupting and more.
The solution of in compatibility problems is simple, using the original headphones.
3. Ultimate solution: Tipard iOS System Recovery
As you can see, there are various iPhone headphone problems and more solutions. They make fix iPhone headphone complicated to average people. If you are sure it is not the hardware cause iPhone headphone issue, you can try Tipard iOS System Recovery. It has the capacity to update iOS and correct settings in one click. What is more important is that it will not damage your data on iPhone.
How to fix iPhone headphone problem easily
Step 1
Download and install this program
iOS System Recovery offers one version to Windows and Mac respectively. You can install the right version on your computer according to the operating system.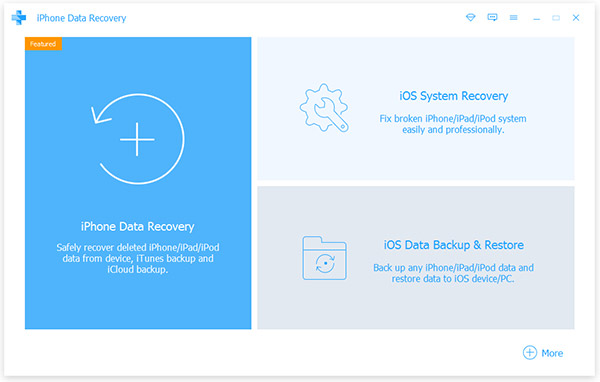 Step 2
Scan iPhone to diagnose
Plug the iPhone into your computer with original USB cord. And launch iOS System Recovery, it will detect your iPhone spontaneously.
When connected successfully, click on the Start button on interface to scan and diagnose what factor causes iPhone headphone problem. After scanning, the iPhone recovery tool will show you the basic configurations. Check them and correct it if there is something not right.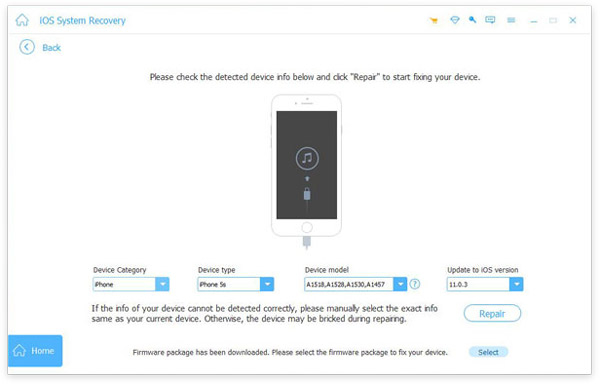 Step 3
Repair iOS System
When you are ready, click on the Repair button, iOS System Recovery will do the rest thing.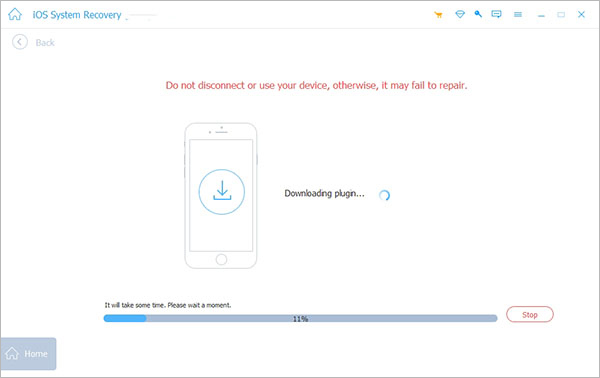 Conclusion
In this tutorial, we have talked about iPhone headphone issues and corresponding solutions. Apple has released AirPods for iDevices. And you can find more options on Apple Store. Our suggestion is that you'd better using the dedicated headphones for iPhone. And if your headphones or iPhone still do not work properly, you can use our guides to fix it. If you are looking for some easy-to-use toolkits, we will recommend Tipard iOS System Recovery. It is one of the best iOS System Recovery tools on market. The biggest advantage of iOS System Recovery is to fix any iPhone problems without ruining personal data.