How to Fix the Issue of iPhone Flashlight not Working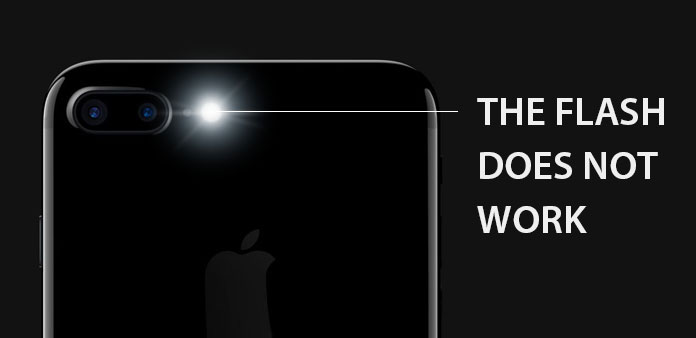 To help users take photos in dark night, Apple has integrated camera flash on latest iPhone models. And later, Apple released the flashlight feature. However, this simple LED part is not simple at all, since many users complain iPhone 7 flashlight not working on forums. It is annoying to communicate to Apple customer service every time flashlight disabled. So, we are going to tell you the best solutions to fix iPhone flashlight stop working problem by your own. Then you can save a lot of time and telephone charges. Next time when your iPhone flashlight does not turn on, you can follow our guides to solve it in a few seconds easily.
Part 1: Common ways to fix iPhone flashlight
Firstly, make sure there is nothing blocks the flashlight part, which is next to rear camera. If you put your iPhone in a case that blocks the flashlight, iPhone flashlight will not be available. And you should clean the flashlight lens using polishing cloth frequently.
If you cannot turn on flashlight properly, you should check the hardware first. Go to the Camera app and try to enable camera flash. If the camera flash lights, that means flashlight of iPhone not working is not the responsibility of hardware. Then you can try methods below to fix it.
Solution 1: Restart iPhone
Step 1: Press the "Sleep/Wake" button until power off screen appears.
Step 2: Swipe the block to power off your iPhone immediately.
Step 3: When your iPhone screen turns to black totally, press the Sleep/Wake button again until you see the Apple logo.
Step 4: Try to turn on your flashlight to see whether it works. If not, you can skip to next method.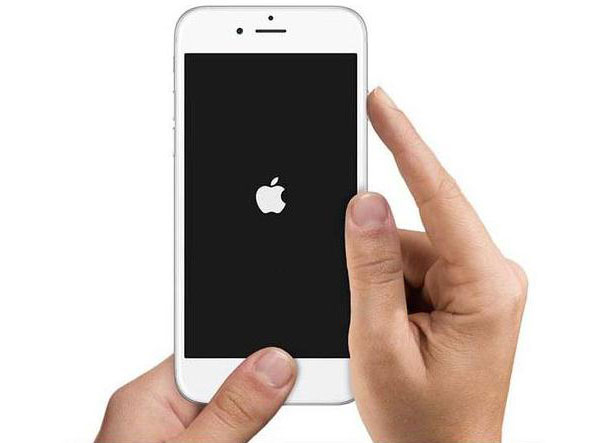 Solution 2: Factory reset
Step 1: Launch the "Settings" app from iPhone home screen.
Step 2: Navigate to "General"-> "Reset" and choose "Reset All Settings" option from the list.
Step 3: On the warning dialog, tap on "Rest All Settings" to execute factory reset on your iPhone.
Tip: Don't worry! This method will not wipe your personal data and files. It just reset personal preference to factory settings.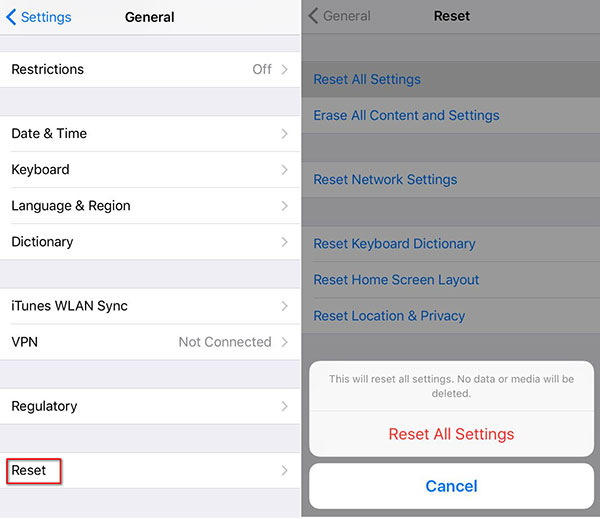 Solution 3: Software update
Step 1: Connect your iPhone to a Wi-Fi network. Go to the Settings app on iPhone home screen.
Step 2: Open the General option and then hit Software Update to search for the latest iOS update.
Step 3: If there is an available update, tap on Download and Install and follow the on-screen instruction to complete software update.
This way could solve iPhone flashlight not working issue caused by software outdating.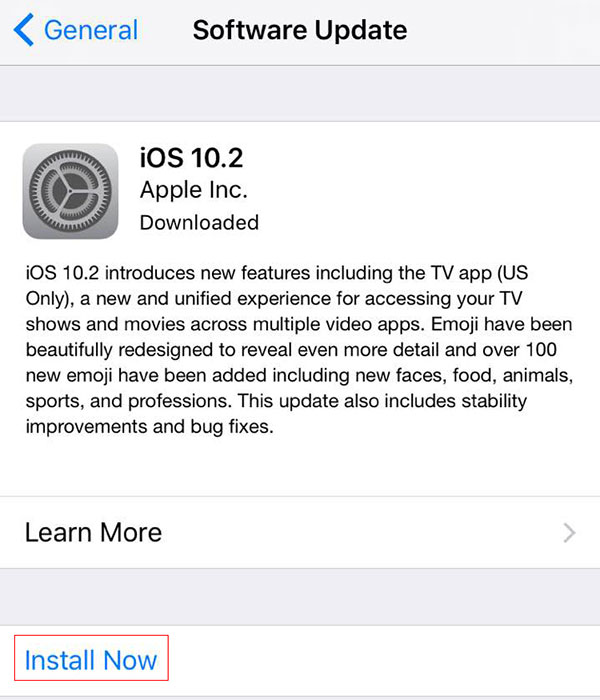 Solution 4: Restore backup
Step 1: Hook up your iPhone to an accessible computer via USB cable.
Step 2: Launch iTunes and wait for it to detect your iPhone.
Step 3: Click on the "iPhone" icon on top of iTunes and go to the "Summary" tab.
Step 4: Press the "Restore Backup" under Backups on right panel to open the backup files window.
Step 5: Choose the backup file when flashlight worked properly and "Restore" it to you iPhone.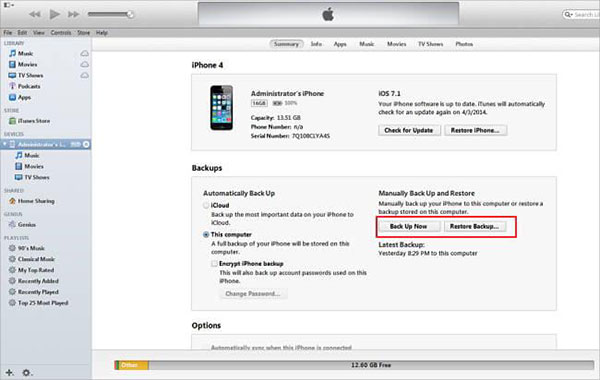 Solution 5: Erase iPhone
Step 1: Connect your iPhone to a safe Wi-Fi network.
Step 2: Go to the "Settings" app and open "iCloud"-> "Backup". Tap on "Back Up Now" to back up entire iPhone data to iCloud.
Tip: It may take an hour or hours.
Step 3: When backup is done, back to "Settings" app and navigate to "General"-> "Reset". Tap on "Erase All Content and Settings" and then hit "Erase iPhone" to confirm it on pop-up dialog.
Step 4: Reboot your iPhone and set up it as a new phone. Then you can get rid of iPhone flashlight stop woring.
Tip: You can find all your personal files in iCloud.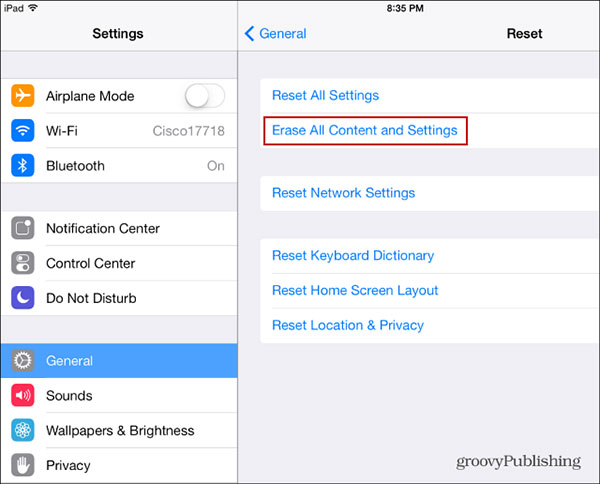 Solution 6: Fix hardware issues
Step 1: The Flashlight is attached with rear camera; you can unplug and re-plug the rear camera to check whether there is any dust or damage. And you can also check with other working rear camera with the same process.
Step 2: If there is any water damage for the on-board camera connector, which you can clean on board connector to have another check.
Step 3: After that you can clean the Flashlight IC, or even remove Flashlight IC again and clean the contacts of IC and re-ball them, re-plug IC and check.
Step 4: When the above solutions do not work to fix the iPhone flashlight not working, you can replace the flashlight IC instead.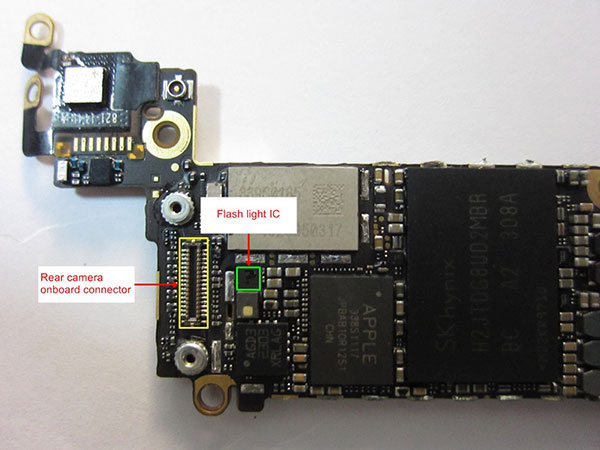 Part 2: Use iPhone Flashlight correctly
Furthermore, iPhone flashlight only works properly when your iPhone has enough power. If the batter power is less than 20%, flashlight may refuse to work.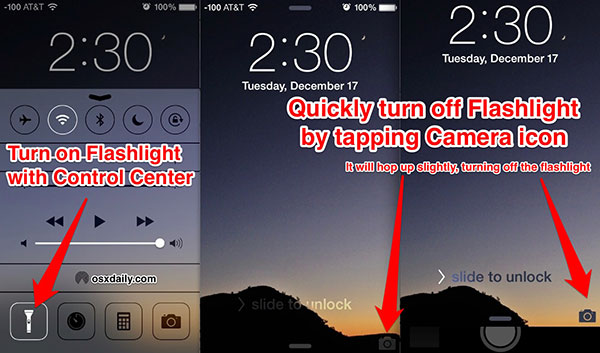 Step 1: Turn on flashlight
Tap the flashlight icon on iPhone Control Center to turn on the camera flash. If the flashlight icon turns to gray, you should close Camera app or video apps first.
Step 2: Adjust brightness
On iPhone 6s and later models, you can adjust the brightness of iPhone flashlight using 3D Touch. Press on the flashlight icon deeply and then choose between Bright Light, Medium Light and Low Light.
Tips: iPhone flashlight use LED, whose life is generally up to tens of thousands of hours, so you can use it without concerns.
Conclusion
iPhone is not only a smartphone to make calls, but also a companion to many users. Some people said that iPhone is better than boyfriends, because it can brighten your road in the darkness. But if iPhone flashlight not working when you need it, you will find our guides is useful too. We have discussed how to use flashlight correctly and offered multiple solutions to fix the problem of iPhone flashlight not working. If you feel the common methods are complicated, you can try the all-in-one solution, Tipard iOS System Recovery.