Solutions to iPhone Error 53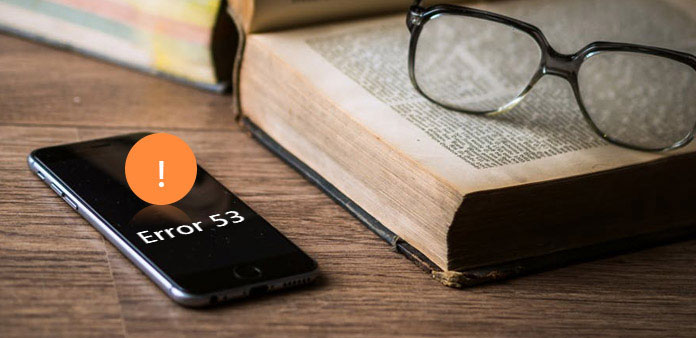 Some iPhone users may encounter with Error 53 which makes your device become a brick without warning. It seems to be so mysterious that even Apple company can't find a solution to solve Error 53 at first. You may confuse that what is iPhone Error 53 and if there are any solutions to iPhone Error 53? The following will figure out your confusions.
Part 1: what is iPhone error 53
Error 53 is one of a common issues that iPhone users complain about. It often occurs in iPhone6 or 6s than these older models. It seems that the problem source is a component which has functions of finger scanning. It finally found out Touch ID was the main problem. But there were some cases that iPhone users didn't replace their Touch ID, and it has not been clear yet.
Everyone who experiences iPhone Error, their devices will lock down and they can't use it any more. At first, Apple company claimed that Error 53 was actually a security feature of iOS 9 that kept your personal information secure, but it didn't convince customers. Apple company had been exploring many solutions to Error 53. For instance, Apple released an update in iOS 9.3 to allow you to successfully restore your device using iTunes on your Mac or PC.
Part 2: How does iPhone Error 53 come from
It has been seen that some iPhone users replace their Touch ID in a DIY way or repair their iPhone Touch ID to a local repair shop which is not authorized by Apple. Their Touch ID sensor is not standardized. It may not find any problems at first. But once they update or restore their iOS device in iTunes on your Mac or PC, the device will lock down because the Touch sensor is not compatible with the new version. The screen will be displaying the mysterious Error 53 message and your iPhone will become a shiny brick.
What causes it? It relates to Touch ID, or other components has fingerprint-recognition features. Apple company says because users replace Touch ID sensor in an improper ways. In other words, they should repair or replace their Touch ID sensor in a shop which is authorized by Apple. When you update or restore your device, the Touch ID sensor doesn't match your device and this check will lock down your devvvvvvvice to secure your ID.
Part 3: Top solutions to iPhone Error 53
There are many solutions to iPhone Error 53 now. The following will generalize some effective ways to you.
The first one is to buy a new iPhone. Of course, it's the worst solution.
The second one is Apple company's solution. Apple released an update in iOS 9.3 to allow you to restore your device using iTunes on your Mac or PC successfully. The general process is that:
Step 1
Make sure your iTunes and IOS is close, and device has the latest version of iTunes
Step 2
Connect your iOS device to your computer with a USB cable and open iTunes.
Step 3
Click Update and follow the onscreen steps to set up your device. But iTunes will not always reinstall iOS and restore your device successfully. Your data may lose or you can't pass the Apple logo screen.
you can search the detail of the process on their official website : https://support.apple.com/en-ph/HT205628. And if there are any technical problems, you can contact Apple Support.
The third one would refer to an application named Tipard iOS System Recovery. It has many functions. For example, fix your iOS device to normal mode and resolve problems like error 53, error 14, error 9006, the screen of death, stuck in recovery mode. Here it will mainly introduce its function of solving iPhone Error 53.
Step 1
install Tipard iOS System Recovery.
Step 2
Select the option of "System Recovery" from the home screen to continue.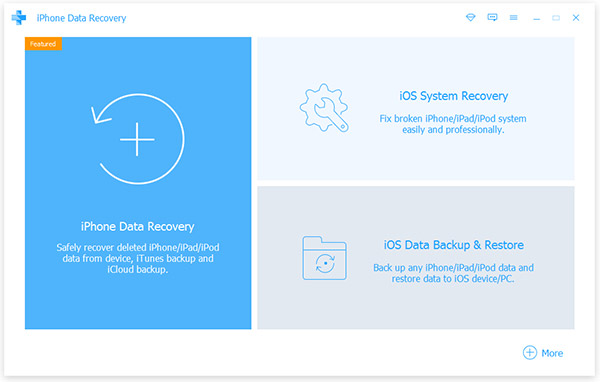 Step 3
connect your iOS device to the system, then Click on the "Start" button to set about the process.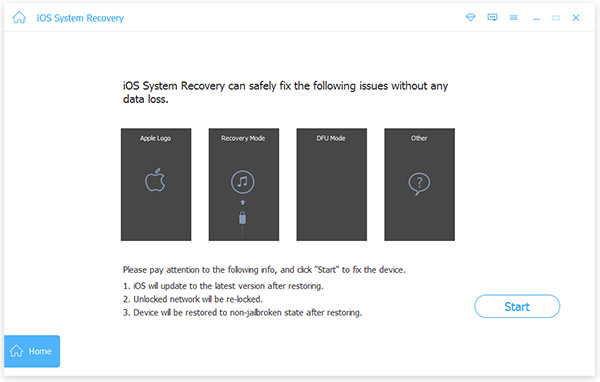 Step 4
Follow the on-screen instructions, put your device into the DFU (Device Firmware Update) mode to fix the iPhone error 53.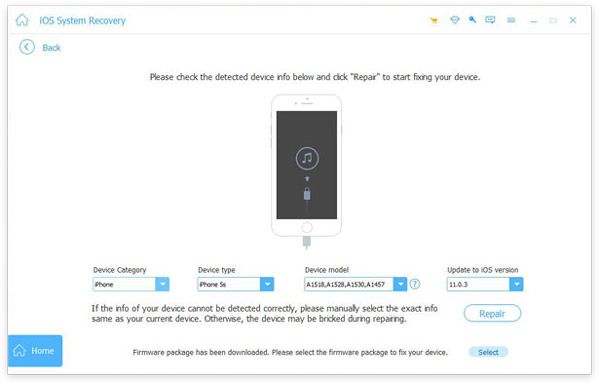 Step 5
And then you need to provide basic information(make sure that you fill correct information) related to your iOS device like device model, firmware update. Then click "Download".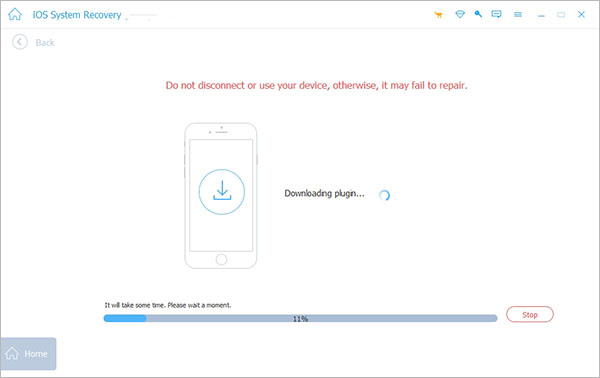 Step 6
Once the firmware update has been downloaded, the application will start fixing your device automatically.
Step 7
if not successful, you can click on the "Try Again" button to repeat the process.
The forth one is operated by iTunes. But this way we don't recommend strongly. Only you have no other choice. Here are the steps:
Step 1
Connect your iOS device to your system and launch iTunes. And then visit its "Summary" section.
Step 2
Afterwards, you will see an option on screen to update your phone or restore it. Click on the Restore iPhone button to fix this issue.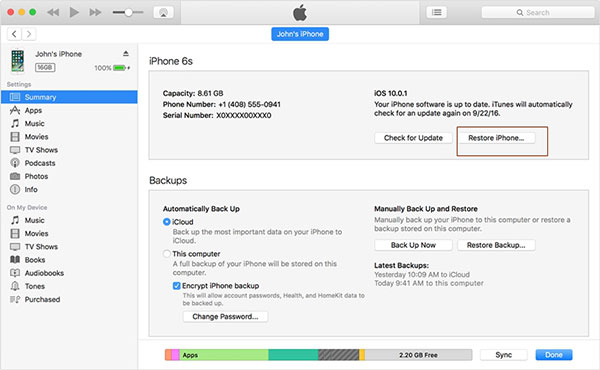 Part 4: How to avoid iPhone Error 53
After reading this article, you must know what is iPhone Error 53 and how dose it come from. So the only effective solution to avoiding iPhone Error 53 is that replace or restore your Touch ID sensor to a standard shop which is authorized by Apple. Don't try to replace it in a DIY way. The standard shop must be expensive you must say that. But Once you update your device, it will be locked down without any warning. But don't worry if your iPhone has encountered with Error 53, follow the solutions the article introduced, you'll find the way to fix it.