Solutions to Fix iPhone Camera not Working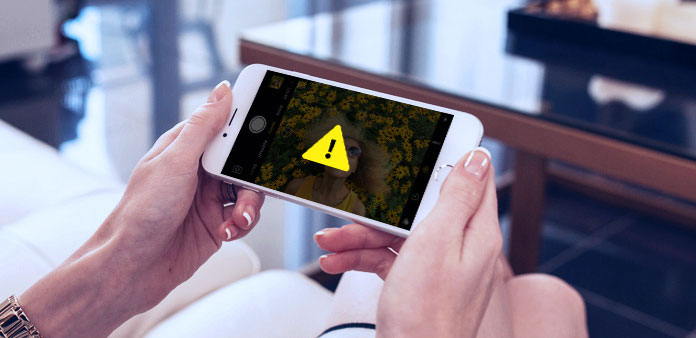 Many people prefer to iPhone, because of advanced camera technology. Apple improved lens technology and integrated many features related to photography into latest iPhone models. But every technology is not perfect, so is iPhone camera. Some users complain iPhone camera not working after update iOS on Apple forum. And according a recent survey, iPhone users are more likely to take selfies using their phone than Android phone users. So, we are going to talk about what you should do when iPhone camera stops working.
Part 1: Why iPhone camera not working
According to our summarization, complaints related to iPhone camera not working include:
1. The Camera app is frozen because of update or overheating.
2. The back lens or front lens shows nothing but black screen.
3. Some options in Camera app disappear, like Flash or HDR.
4. Once switch between front and rear lens, the Camera app is freezing.
There are many reasons could lead to iPhone camera not working correctly:
1. Camera hardware is a bit loose. Even though you may protect your iPhone using phone cases, the camera hardware is still exposed. As time goes by, the camera part may be loose and not respond to your command.
2. Outdated software. Apple fixes bugs in latest software update. If you still use outdated software, which may cause camera death.
3. Third party camera apps. Some people installed third party camera app or photo editing app to expand camera features. It may conflict with the system camera technology.
4. Personal settings also could lead to Camera app not working normally.
5. Low power. Since photography is a high power consumption activity, so when iPhone power is too low, the camera cannot run properly.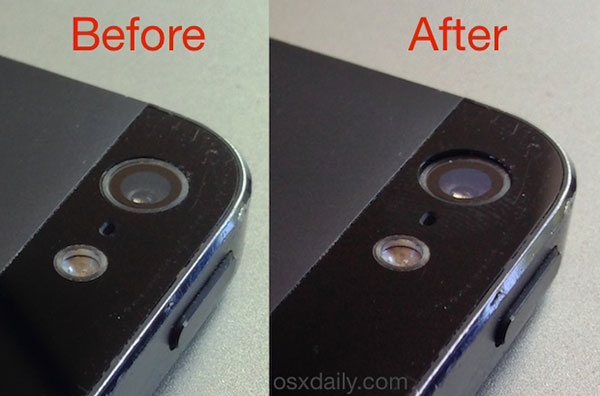 Part 2: Fix Front/Rear not working with black screen
Once you launch the camera app, all you find is the black screen. Even if you return to the home page to have another try, the iPhone camera still does not work as usual. Just check the solution to fix the problem as below.
1: Check iPhone camera with Apps
In order to test the iPhone camera, you can use Skype, Facebook or Facebook to make a video call. If the iPhone camera works for video call, you can fix the software by yourself.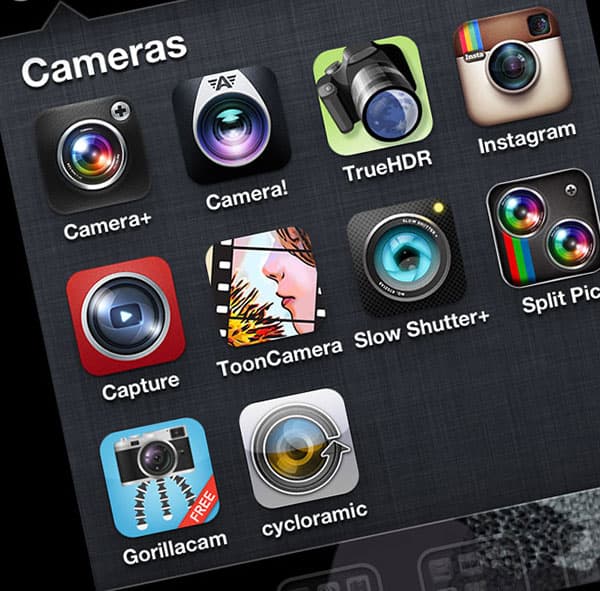 2: Turn off iPhone camera
Make sure that you turn off iPhone camera completely by swiping up to close the application. Return to home screen and tap camera app again to find whether it works.
3: Reset iPhone Settings
And then go to "Settings" -> "General" -> "Reset" -> "Reset All Settings". It will erase your preferred settings on the apps. You can also choose "Erase All Content and Settings" to check whether iPhone camera works.
Part 3: Repair Camera app not working on iPhone
If you can use your iPhone lens in Facetime or other video chatting app, that means you are lucky, since it is a software issue. And you can try to repair your iPhone Camera app by your own.
1: Force Camera app close
Tap on the round Home button twice quickly to display apps running background. Find the Camera app and swipe upward from bottom to close it.
2: Factory reset
Go to the Settings app and navigate to "General"-> "Reset"-> "Rest All Settings". On the confirm dialog, tap on "Reset" again to erase personal settings.
Tip: That will not erase apps and other personal files.
3: Reboot iPhone
Hold down the Home and "Sleep/Wake" buttons simultaneously until the Apple logo appears. When reboot into home screen, you can check whether the Camera app runs normally. If iPhone camera not working still, you can continue.
4: Erase iPhone
Open "Settings" app and locate to General -> Reset. Choose "Erase All Content and Settings" and tap on "Erase iPhone" on confirm dialog to execute the command immediately. Reboot your iPhone and choose "Set Up as New iPhone" to get rid of iPhone camera stop working.
Tip: This command will wipe all personal data, files and settings from your iPhone.
Part 4: Make iPhone Camera normal with backup
If you back up your iPhone using iTunes frequently, you can use the backup files to correct iPhone Camera app and fix iPhone camera not working.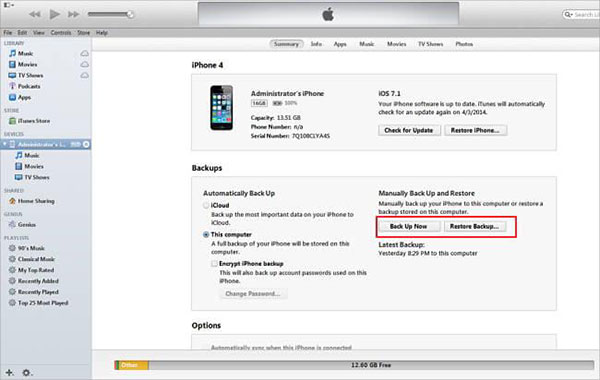 Step 1: Plug your iPhone into the PC with a USB cable and open iTunes.
Step 2: Wait for iTunes to detect the iPhone, click on the "Device" icon at top of iTunes interface.
Step 3: Press "Summary" option on left side bar and hit the "Restore Backup" button on right panel.
Step 4: On the backup files window, choose the backup file when iPhone Camera run properly and restore it to your iPhone.
Step 5: After restore, back to iTunes interface and go to "Summary" again. Click on the "Check Update" button to search for available software update. Then hit the "Download and Update" button to install the latest software update to your iPhone. Then the not working iPhone Camera app will run properly.
Conclusion
It is annoying that iPhone camera not working when you taking selfies. In this tutorial, we concentrated on making iPhone camera running as usual. We discussed major complaints about iPhone camera and principal reasons in the first part. As you can see, the reasons are rather complicated and average users cannot diagnose independent. If you are advanced users, you can try to get rid of iPhone Camera not working by factory reset or iTunes backup.