Best 10 Good Music APPs for iPhone to Download Free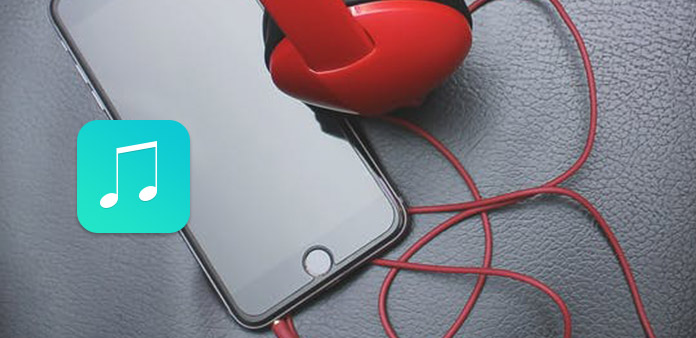 Where to get free music on iPhone? The smart choice is to read this article as references to select your best music app for iPhone.
Even though you are the ultimate music lover, you will get satisfying free music apps here, installed on iPhone, to obtain streaming music and find nearby radio stations.
Actually, the following free good music apps for iPhone can work both on iPhone and Android devices. Thus, Android users can come and apply free iPhone Music applications as well.
Part 1: Transfer All iOS Files to Replace iTunes
To transfer songs to another iOS device, to iTunes or computer directly, you need to install Tipard iPhone Transfer Ultimate, to manage iPhone files easily.
Support Files to Transfer and Manage on iOS Devices: music, videos, TV shows, podcasts, ringtones, audio books, EPUB eBooks, PDF, photos, camera shots, albums, playlists, contacts and etc.
Main Features: copy iOS files to iPhone/ iPad/ iPod by one click & the Windows/ Mac computer/ sync to iTunes.
Note: all files are batch editable, including the name, artist, album, genre and artwork on iPhone/ iPad/ iPod.
Transfer and backup iPhone contacts smartly, with losslessly quality. The well-designed interface and easy to use filters make sure every user can transfer songs from good music apps for iPhone.
Part 2: Best 5 Free Music APPs for iPhone
You can get free music through following applications. It will be better after you connect Wi-Fi to stream songs in iPhone sleekly.
Top 1: Pandora
Get customizable music app to stream songs and create free radio stations & playlists. Furthermore, once you enter to your favorite artist, Pandora good music app on iPhone will recommend similar artists for you automatically. Later, you can rate songs and bookmark artists together, with all listeners. Well, Pandora music app free version for iPhone has ads contained.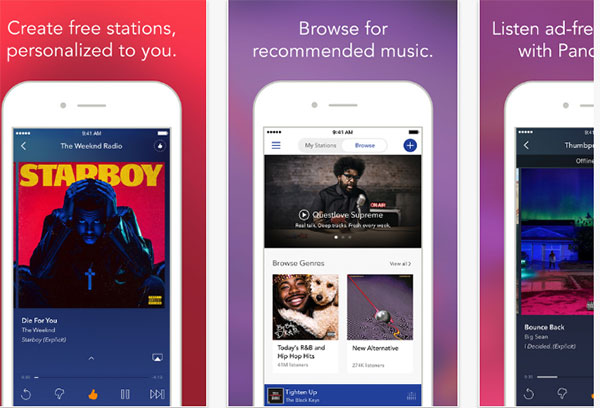 Top 2: Spotify
Spotify enables you to sync music from desktop to iPhone and follow your favorite artists by one click. It is easy to notice the dynamic of new released albums and artists by three options, which are Charts, New Releases and Discover. Spotify support users to install the good music app on Windows and Mac as well, not limited on iPhone merely. Therefore, there are more chances to get free music, with the help of Spotify.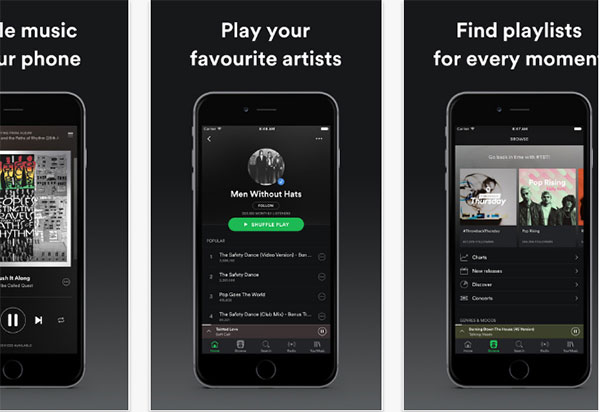 Top 3: iHeartRadio
From its name, you can get the result that iHeartRadio provides radio stations merely, and well radio stations. You are able to discover thousands of live AM and FM stations nearby or across the globe, as iHeartRadio has covered most radio stations, like 80s and 90s hits, holiday, classical, rock, oldies and more, aims to be the best music app for iPhone, in the domain of radio stations.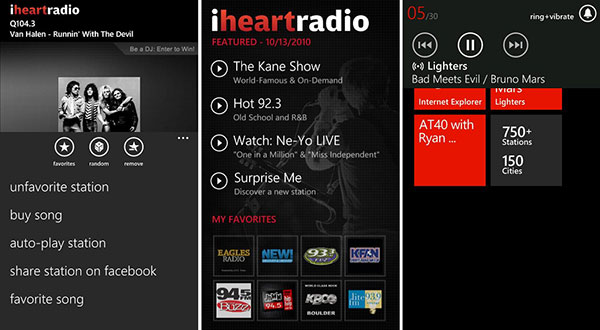 Top 4: Slacker Radio
With hundreds of handcrafted stations, Slacker Radio has covered every genre you can imagine. And during your music listening, you can tune them to play more songs you like. If you are not satisfied to be the listener merely, then create new stations on iPhone and manage your favorite songs, to attract people with similar tastes.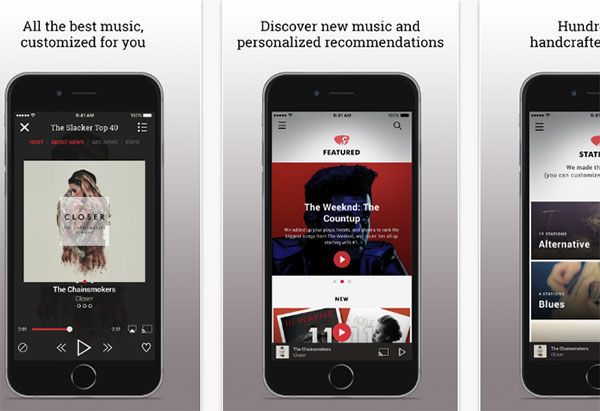 Top 5: DayTrotter
Discover new indie music by enjoying live sessions in Daytrotter. Now the entire Daytrotter session library is available on your iPhone and iPod Touch, to personalize your music listening experience. And there is another feature in DayTrotter is that, once you connect Wi-Fi, 3G and Edge network on iPhone, there will be one more advanced automatic bandwidth detection for you to stream adjustments.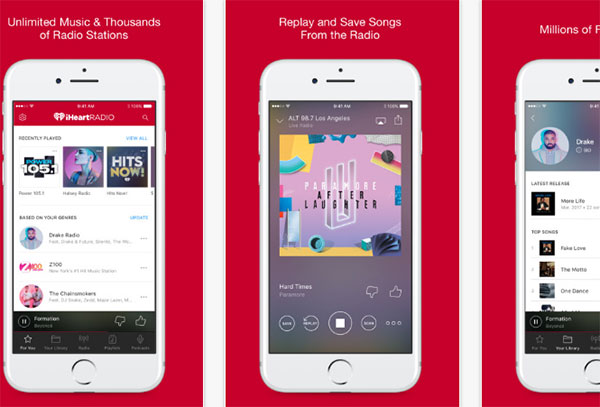 Part 3: Top 5 Offline Music APPs for iPhone
But is it possible to get offline good music apps for iPhone, because not everyone is able to connect the Wi-Fi all the way. it will be better to install one another offline music iOS applications, to balance online and offline music entertainments.
Top 1: Rhapsody
Offers over 30 million songs and no ads contained, with better audio quality than iTunes does. Thus, you download free audio tracks to listen offline.
Cons: not able to repeat track.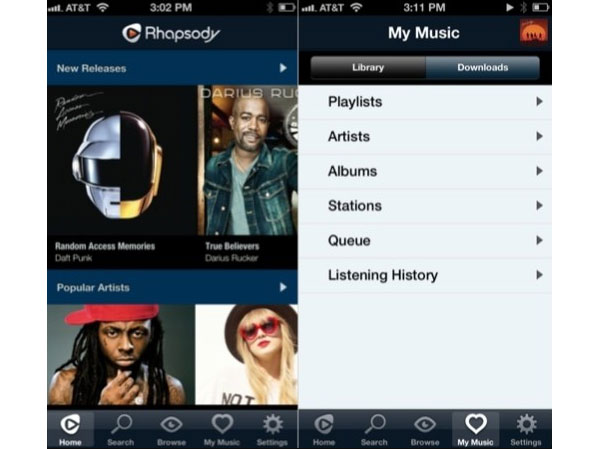 Top 2: Hype Machine
Hype Machine originates from the blog of the same name, to help you discover favorite songs and displays most talked tracks of world's best music, to enlarge your version.
Cons: no favorite icon.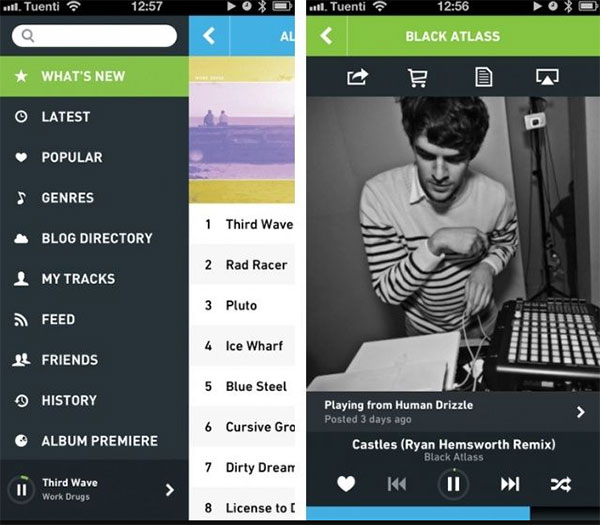 Top 3: Groove
Get inspired and personalize playlists through Groove. The good music app for iPhone without Internet focuses more on your most listened tracks and figure out your musical preferences, to help you rediscover your music library.
Cons: not able to save playlists to iTunes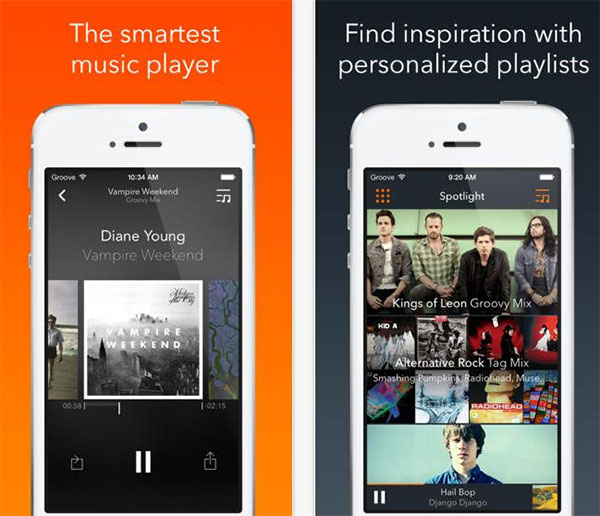 Top 4: Deezer Music
With the support of smart algorithms and human recommendations, Deezer Music is the good music app on iPhone for offline music listening, to rediscover your true music taste. Cons: can be replaced by the equalizer.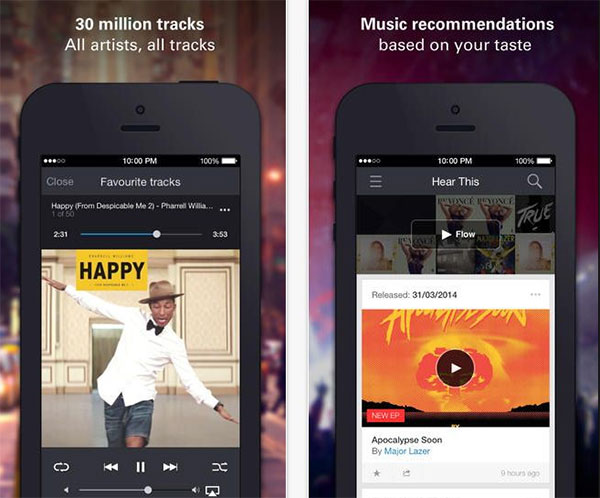 Top 5: Beats Music
Get unlimited 20 million songs and download for offline usage. for people who are not sure which music to listen, Beats Music will help him or her, by the team of in-house curators to guide you thoughtfully.
Cons: the subtitle battery drain problem needs to be solved.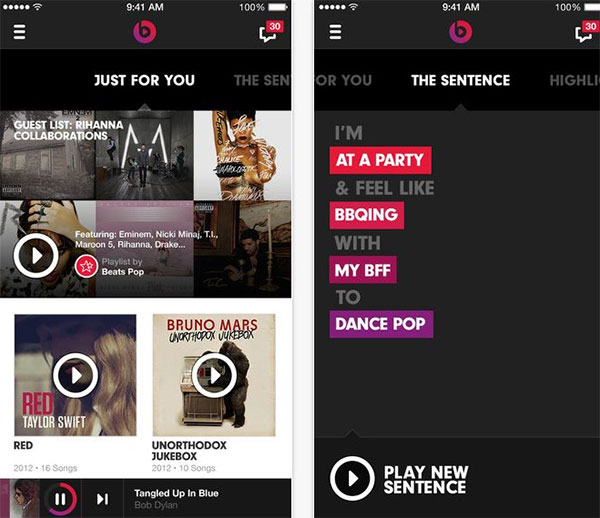 Conclusion
With online and offline music apps for iPhone recommend, things will be easier for music listening. In some degree, you can get unlimited music for free. Moreover, there is no need to rummage free songs anymore, just find with the assistance of above good music apps for iPhone. At last, feel free to contact us if you have anything difficult to understand. Or you can also leave your advises, to share more free iPhone music sources all over the world.

Click here to join the discussion and share your comments