The Easiest Way to Export Outlook Contacts to Excel/CSV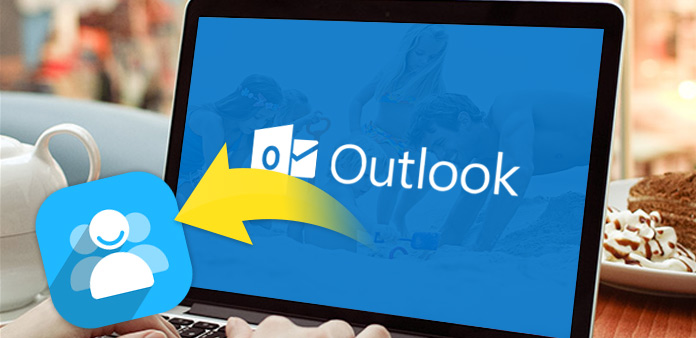 Why need to export Outlook contacts
You may be accustomed to use Outlook software and store the most valuable asset in it such as contacts information.
If you want to export your Outlook contacts as Excel file to save it on your computer. Or if you are afraid of crash of your computer and losing your Outlook contacts, you may think to backup your Outlook contacts in another account. All these questions need to solve "How to export outlook contacts"?
Exporting your contacts into Excel or a format that most other email programs and services recognize like CSV is fairly straightforward. The next article will show you the detailed steps to demonstrate how to export Outlook contacts easily.
How to export Outlook contacts
Export Outlook contacts to Excel and CSV profile is a way to keep or backup contacts, it is also easy to import it to other application for backup. Then you don't need to type the contacts information over and over again.
Part 1: Export contacts from outlook to Excel (Take Outlook 2010 for example)
1, Launch the Outlook 2010, click "File" tab and then choose "Options".
2, Then it will show a pop-up dialog which is named "Outlook Options", click "Advanced" of the left interface and click "Export" on the right interface.
3, It will show you "Import and Export Wizard" dialog next. Select "Export to file" option of all items. After finishing choosing, then click "Next" button.
4, Then it will pop up a dialog to choose the specific file format. You can select "Microsoft Excel 97-2003" which you needed, go "Next" button.
5, The next step is to select folder to export from, select "Contacts" from the showing list. And go "Next".
6, When you need to select the save path of your exported contacts, you can click "Browse" button to determine your destination folder.
7, When save the exported Outlook contacts, there will have a pop-up dialog to reminds you writing the "File name", type the name for your file and click "OK" button. Then it will return to the previous window which prompts you choose the path to save the exported Outlook contacts, then click "Next".

Note: If you want to manually customize the map by yourself, click "Map Custom Fields" button. Click on the "Clear Map" button to remove all the values on the right pane. And then you should choose your own value from the left column. Just like the instructions giving in the dialog box: "You need to drag the values from the source file on the left, and drop them on the appropriate destination field on the right". When finish all setting, click on OK button.

8. Then it turns to the previous window which reminds you "Export Contacts from folder: Contacts", click on Finish button. Now, an Excel file with outlook contacts information is exported.
Addition: If you are using Outlook 2007, the interface has a bit different with Outlook 2010. So getting Outlook contacts out requires a different set of clicks.
When you start Outlook 2007, first go to "File" tab and then choose "Import and Export" from the drop-down list. Select "Export to a file" in the pop-up dialog which named "Import and Export Wizard". Then the next steps are same as exporting your Outlook2010 contacts file.
After you exporting Outlook contacts to Excel successfully, you can keep it on your computer for backup or share with your friends easily.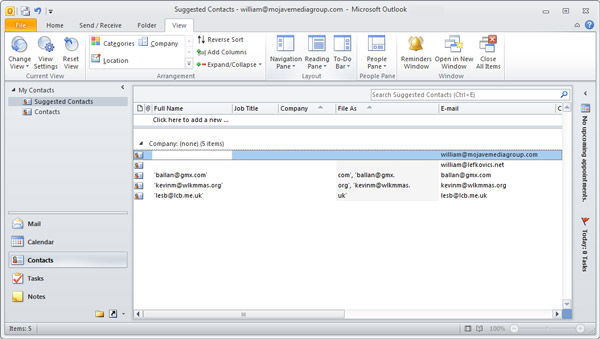 Part 2: Export contacts from outlook to CSV
Note: When exporting your Outlook contacts to CSV, some steps are same as exporting contacts from outlook to Excel, you can follow above steps. But there are bits differences in choosing output file.
When you enter the "Export to a File" dialog, you need to select "Comma Separated Values (Windows)" which is also known as a CSV file instead of choosing "Microsoft Excel 97-2003". Also, the next steps are same as above.
That's all! You can export all contacts from Outlook to Excel or CSV by this straightforward method.
You May Like the Hot Software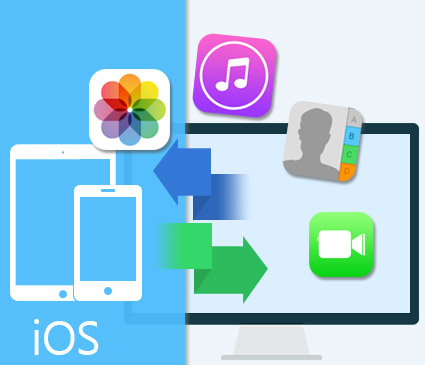 If you exported your Outlook contacts successfully, do you need to export your iPhone contacts for backup?
This software can help you transfer your iPhone/iPad/iPod contacts, music, photos, video and more data between computer iOS device directly.