How to Transfer iPad 2 iTunes U to Your PC
Step 1
Connect iPad 2 to PC
Connect your iPad 2 to PC via Apple dedicated data line, then you will see the following image.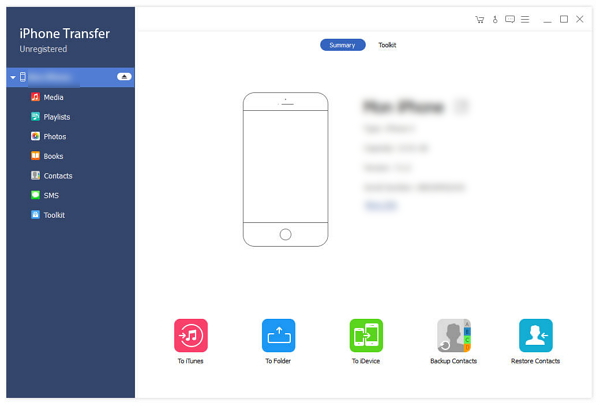 Step 2
Choose any iTunes U file you want to transfer
On the left side of the main interface, you will see the display list, which will show your various iPad 2 files in different types. Click "iTunes U" on the display list, then the right side of the interface will display all your iTunes U files in details as the following screenshot shows. In front of each listed iTunes U file, there is a check box, you can check all to choose all iTunes U files or just one to choose, then the "Transfer" button will be activated instanly.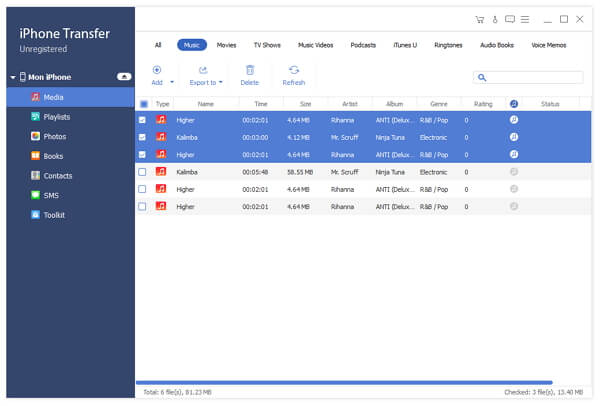 Step 3
Start transferring files
Click "Transfer" button to start to copy any iTunes U file you like to PC for backup. After transferring, the output folder will pop up automatically.