How to Convert VCR to DVD in Efficient

Some people may still have some family videos recorded by VCR tapes hiding in the corner of the cupboard. Now, it is the time to convert VCR to DVD, because DVD has more advantages. Firstly, discs are far more durable than tapes. Discs are resistant to moisture and sunlight. Plus DVDs won't deteriorate with repeated playback. As the last VCR production line shutdown, there is no VCR player available on customer market. DVD not only stores more videos than VCR tape, but also can be played on a wider range of devices. Therefore, we will share multiple methods about transferring VHS to DVD in this tutorial.
Part 1. Transfer VCR to DVD via PC
The best way to convert VCR tape to DVD is to capture the video to PCs and then write it to DVD. Such method is able to keep the original image and sound quality as much as possible. To transfer videos to from VCR to PC, you need an analog to digital adapter. Plug the USB end into your computer and connect the A/V cables to your VCR player.
Then, you can use a video recorder utility to capture the video from VCR. For Windows, Windows Media Maker is a good choice to capture the VCR video. And iMovie is the best VCR video recording utility. After capture VCR video, you should save it as AVI or other uncompressed formats for future editing and burning to discs.
When it comes to copy VCR to DVD, you need to choose an appropriate DVD burning application. We recommend Tipard DVD Creator, because this disc burner is able to enhance images and produce the highest output quality possible.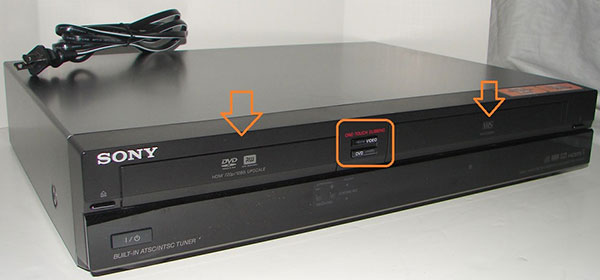 Part 2. Record VHS VCR tape to DVD with DVD Recorder
Actually there is a special type of DVD Recorder, which is able to record VHS VCR to DVD with one or more video inputs. And then you can follow the process to transcode VHS file to DVD with ease.
Step 1
You only have to connect the composite video output, and the RCA analog stereo outputs of your VCR to the corresponding inputs on a DVD recorder.
Step 2
After that you have to place the VHS tape into the VCR. Of course, you should also add one writable DVD into the DVD recorder. And then choose the right parameters before recording.
Step 3
Start the DVD Recorder before you Press the Play button of your VHS VCR first in order not miss the first few seconds of the VHS tape. And then you can get the DVD of the VCR with a high quality.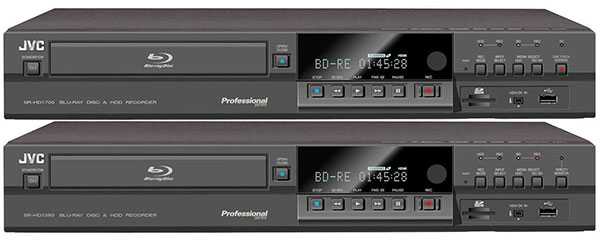 Part 3. Convert VCR to DVD via Combo Player
If you have many VCR tapes, you can use a VCR and DVD combo player to record VCR to DVD directly. This is the least complicated way to convert VCR to DVD. You even do not need software and extra hardware, except a combo player.
There are several VCR and DVD combo player on Amazon, such as Funai RZV427FX4 Combination VCR and DVD Recorder, MAGNAVOX DV220MW9 DVD Player VCR Combo and Samsung DVD-V4600 DVD / VCR Combo. A new VCR and DVD combo player sells from $100 to $200. Or you can borrow a VCR and DVD combo player.

How to convert VCR to DVD via combo player
Step 1
Clean VCR tape. The dust on VCR tape film will impact the quality of output, so you have to clean the tape film first. You can use a soft cloth or a piece of cotton to wipe to film slowly. If the VCR tape is very old and fragile, you can skip this step to the next one.
Step 2
Insert the VCR tap and a blank DVD with enough space into the right players on the combo device respectively. Make sure that the disc format is compatible with the DVD player.
Step 3
Hit the Play button and Record button on the combo player to start converting VHS tape to DVD.
With this way, you should understand that you cannot get high quality outputs.
Part 4. Copy VCR to DVD by commercial services
This is the last way to convert VHS to DVD. For some people, it is interesting to transfer videos from VCR to DVD disc; while the cables, hardware and software are disaster for others. An alternative solution is to let the professionals do this work.
There are several commercial services have the capacity to transfer VCR to DVD.
1. Walgreens is a popular photo service supports to transfer VCR tapes to DVDs or Blu-ray discs. You can visit its website or mobile app to create an order and ship your VCR tapes to Walgreens. It offers personalized package and custom menu options for your discs.

2. LegacyBox is a dedicated service that digitalizes various tapes and films. The benefit of this service is shipping service. After you make an order online, you will get a dedicated box. You can put your VCR tape in the box and ship it to LegacyBox. A few weeks later, you will receive the videos back on DVDs.
3. YesDVD is a segment service of Walmart YesVideo. You can make an order online and ship the VCR tape to YesVideo or drop your VCR tape in a nearby store. Then YesDVD will do the rest work, such as copy VCR to DVD, create a menu, and break chapters.
Conclusion
In this article, we have shared three methods to convert VHS tape to DVD. A DVD Recorder should be the first choice to transfer VHS files to DVD. If you have a VCR and DVD combo player, you can utilize it to burn VCR to DVD directly. This is the simplest way to convert a VCR tape to DVD; however, the output quality is poor. If you do not have a combo player, you can also try some commercial services, such as Walgreens. They can digitalize your VCR tapes and produce digital videos or discs. But it will take more than a month to convert a VCR tape to disc.