How to Enjoy Theator-like Blu-ray Movie/Viode at Home with Blu-ray Player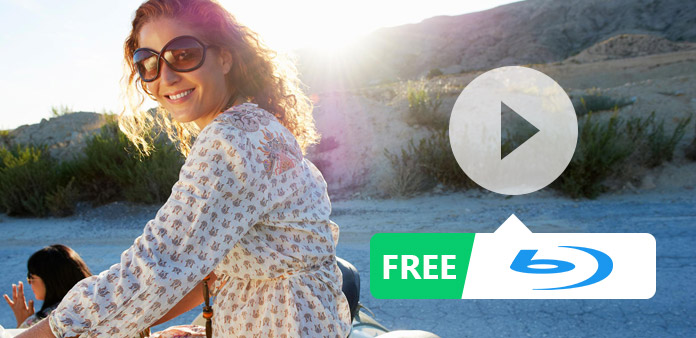 Valentine's Day is coming and you still have no idea how to spend this day with your beloved one? Roses, chocolates, candlelight dinner or going to the cinema is definitely good choice for most lovers to observe romantic Valentine's Day. But there are always so many people anywhere on that day and everything will be in short supply, if you can't find a table or you can't buy the ticket, how to do? It doesn't matter even you are unlucky and unable to book a table or a ticket. You can still give your Sweetheart a big surprise. How to do? Maybe you have idea already, spending this Valentine's Day at home. You can get roses, chocolates or other gifts on the way home for your lover, and you can cook dinner for your lover in kitchen which will make your lover touching. Lighting a candle, opening red wine and having candlelight dinner with your Sweetheart at home will have a different feeling, right? After the dinner, all is over? Of course not. You can watch a movie together at home, just you and he/she. Have no player, so what? Turn on your computer and download Tipard Blu-ray Player which can give you the best entertainment experience.
Tipard Blu-ray Player is the remarkably comprehensive Blu-ray playing software, which is capable of playing various kinds of home-made Blu-ray discs/ folders/ISO image files, 1080P HD videos and other popular video/audio formats. You can enjoy a high definition movie at your own house whenever you like. It is a professional Blu-ray Player Software and a universal media player. However, don't take it for granted that a professional video player requires professional knowledge and technical operation. Tipard Blu-ray Player aims at making life much simpler. It starts quickly and is very easy to use. Just follow the instructions and can you get familiar with it by a few clicks. Now I will show you how to enjoy BD/Videos with this Blu-ray Player step by step.
Tips: To enjoy Blu-ray Disc you need a built-in or external Blu-ray optical drive, and to play Blu-ray ISO file you need a virtual drive.
Free download Tipard Blu-ray Player for Windows and Mac
Step 1
Download and install Blu-ray Player software
If you want to enjoy the Blu-ray movies, you need to install a virtue Blu-ray drive on your computer. And then install Tipard Blu-ray Player to your computer by following the instructions.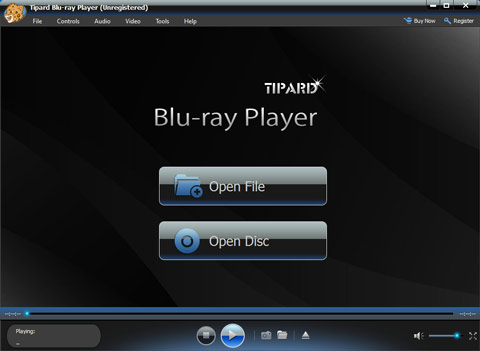 Step 2
Load Blu-ray Disc or video files you want to watch
Launch the virtue Blu-ray drive to load the Blu-ray disc.Then click the "Open Disc" button to open a browse window where you need to find the virtue drive on your PC.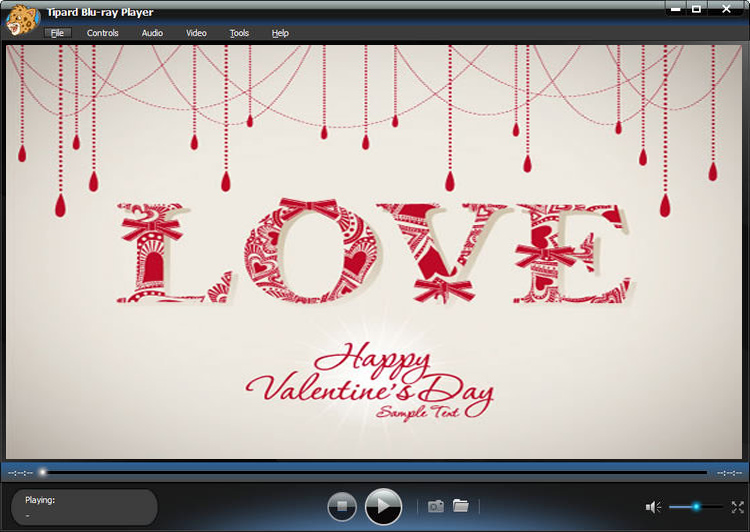 Step 3
Start to play and enjoy wonderful movie with your sweetheart together
After loading, you can click "Play" button to enjoy wonderful movies at home with your sweetheart. Finally, I wish you a Happy Valentine's Day, my dear friend.