Apple iPhone 3GS, speed up your 3G experience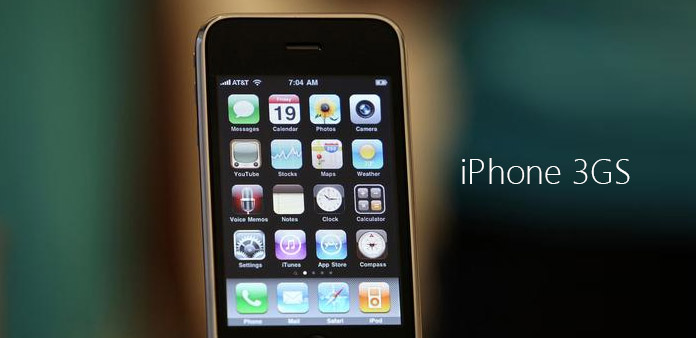 Tipard News - The new iPhone 3GS unique features and powerful functions pleased all the iPod fans, especially it's combination with iPhone OS 3.0. The new iPhone 3GS is available on the video recording and voice dialing, 3-Megapixel camera, etc. The new iPhone 3GS will sell for $199* for 16GB and $299* for 32GB in both black iPhone 3GS, and the white iPhone 3GS. Here I give some details on some areas.
Multimedia messaging:
With iPhone 3GS, you can send messages in the form of text, video, photos, audio, locations, and contact information.
Landscape keyboard:
Formerly just available in the Safari browser, the landscape keyboard now works in e-mail, text messaging, and notes. We've used it quite a bit and love it, though we admit that the two-fingered typing took the smallest bit of acclimation after using one hand on a portrait keyboard for so long.
Cut, copy, and paste:
It was said that this sorely-needed feature can work with all iPhone features and apps. When we first started using copy, cut, and paste back in March it was working only in Notes, but since then we've used it in e-mail and text messages. As I mentioned in my early OS 3.0 review, the process is very easy to use and the "shake to undo" feature is a nice touch. Developers will be able to use the feature in apps.
iTunes:
The iPhone's iTunes store is updated in a few ways. Now you'll be able to rent and purchase movies, download TV shows and audiobooks, and access iTunes U for textbooks. You'll also be able to redeem iTunes gift cards. All are nice additions, but I like the "redeem" option best.
Digital Compass:
The new iPhone 3GS has a digital compass that you interact with via a whimsical display in the new Compass app - where it shows both degrees and compass rose labels - or as integrated into Maps and other apps. Previously, the iPhone was useless as a compass, which Adam discovered when trying to see if it could be used in orienteering. Since there's an API for the digital compass in the iPhone 3GS, we expect to see such apps appear fairly quickly. (An accurate compass requires an additional hardware sensor that wasn't included in the original iPhone and iPhone 3G.)
Full Search:
The new iPhone 3GS has the ability to find what you're looking for across your iPhone, all from one convenient place. Spotlight searches all your contacts, email, calendars, and notes, as well as everything in your iPod.
Languages:
Multilingual users can use a small globe icon on the keyboard to access additional keyboards and a graffiti pad for symbols. Apple also added support for Hebrew, Arabic, Greek, Korean, and Thai.
Tethering:
There are two news here. The good news is that several carriers will support tethering starting next week, but the bad news is that AT&T won't be one of them. AT&T is promising that tethering will come later, but we don't know exactly when. Also, I'm very curious whether AT&T will charge extra for it.
One of the most incredible surprises at yesterday's WWDC keynote address wasn't the iPhone 3GS' more CPU, more RAM, 3MP camera or its battery — it was that AT&T won't be offering MMS and tethering to its U.S. iPhone customers, at least initially.
We hope the new iPhone 3GS helps Apple forwards far on the smartphone market.