Forgot iPad Password – Get Top 4 Methods to Unlock Disabled iPad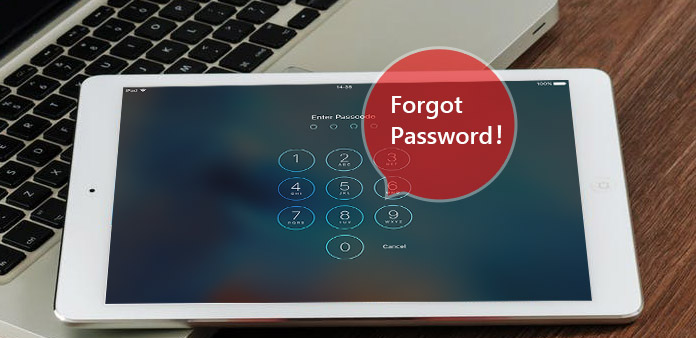 What will you do if you forgot iPad password? No matter someone play a trick on you with his or her reset iPad passcode, or you mix several Apple devices' passwords. It is known to all that iPad will be disabled with six wrong iPad passcode in a row. Though it will unlock temporarily, things will be worse if you type wrong iPad passcode continually. As a result, you can only owe a permanently disabled iPad. Though you cannot open iPad by password, there are still some solutions you can try. To avoid users be locked because of incorrect iPad passcode, Apple developers have raised some iPad passcode remove methods. Or you can use other iPad password deleting ways, which may not seem to be official enough.
Release iCloud to Erase iPad into Factory Default Mode
There is a key point in iCloud names Find My iPhone, with which you can erase and restore iPad passcode. The two premises you have to make sure are that the iPad has connected the Internet, and you remember the Apple ID passcode and account. Or you will fail to remove forgotten iPad password.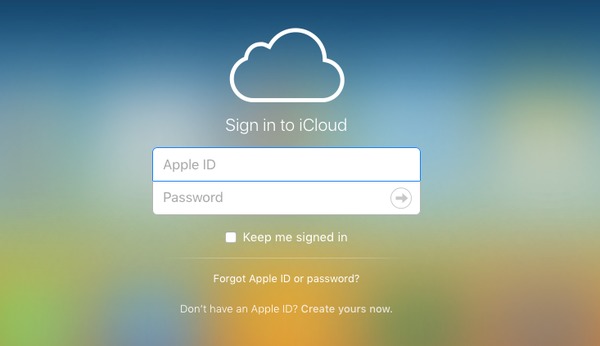 Step 1
Find another Apple devices, no matter it is iPhone, Mac or iPod, log in the iCloud.com/find page.
Step 2
Sign in with your Apple ID, and then select All Devices in the iCloud browse window.
Step 3
Pick your iPad's name, choose Erase iPad to remove your former iPad passcode.
Step 4
Restore your iPad with recent backup data. If you have not backup anything before, then just regard it as a new iPad.
Using iCloud to deal with forgotten iPad password is easy, but think twice if you have emergence files in iPad. In a degree, it is also a good idea to delete too much unnecessary data, just like setting as Factory default state.
Try iTunes for Recent Synced iPad files
If you have synced iPad files and data with trusted Mac or PC computers before, things will be easier. You can both bypass iPad password and reset forgotten passcode of iPad successfully. Remember to take a USB connect hub to connect the disabled iPad and the trusted Apple device. To operate with larger screen, using Mac computer will be better.

Step 1
Connect your iPad with the Mac computer by the USB connect cable.
Step 2
The computer will detect the iPad storage automatically by default.
Step 3
Open iTunes on the Mac computer, click Sync and then select Restore iPad to backup data.
Step 4
Click Restore from iTunes Backup to reset iPad files and application data.
Step 5
Choose your iPad's name and then select the recent restored data to recover in iTunes.
You can pick up something important to recover and delete unnecessary files, by the chance of disabled iPad. Moreover, it is available for disabled iPhone and iPod too. Therefore, using iCloud to delete passcode in Apple works well, based on synced experiences at past.
Erase iPad passcode in Recovery Mode
Trying recovery mode is the third way to solve iPad passcode forgotten problem. If you have not synced iPad data or use Find My Phone feature in iCloud before, you have to erase all data stored in iPad. Once you lost your iPad, even the thief break the final protective restriction, your personal information will still be safe. It may be the only advantage of erasing iPad passcode in Recovery Mode.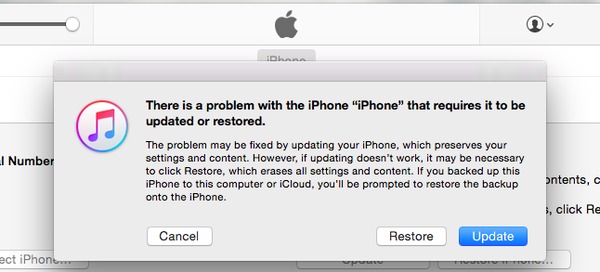 Step 1
Connect your iPad with your computer with USB cable., and open iTunes on the computer.
Step 2
Long press the Sleep/Wake and Home buttons at the same time. Until you see the recovery mode screen can you release these two icons on your iPad.
Step 3
Go back to your computer, when you see the iTunes dialog, click Restore option.
The iPad will stop the recovery mode if takes over 15 minutes, which iPad may update during recovery. Thus, you need to repeat the above steps to erase forgotten iPad passcode again.
Attempt Elcomsoft iOS Forensic Toolkit to Remove iPad Passcode
Forensics software to remove iPad passcode is similar with root process of iPhone. Every mobile phone will stop you with the excuse of unsafe. Moreover, you will not receive any help from them if you rooted mobile devices by yourself. It is true in a degree that using forensics software may be unsafe, but once you find the reliable forensics tools, the security problem is not necessary to worry about. Lantern 5, Blacklight and Elcomsoft iOS Forensic Toolkit are three representative passcode erasers, to make disabled iPad work again.
I will set Elcomsoft iOS Forensic Toolkit as an example to delete iPad password. Elcomsoft iOS Forensic Toolkit decodes passwords, security keys and keychain in power and perfect way, towards iOS devices. You can get fast speed of removing forgot iPad password by the cross-platform. Moreover, Elcomsoft iOS Forensic Toolkit works only in law enforcement and government agencies, which seems to be more reliable.
Step 1
Long press the Home and Sleep/Wake icons, release Sleep/Wake option until the screen shows DFU (Device Firmware Update) mode.
Step 2
Press the Home button until the iPad screen turn to blank.
Step 3
Load the Toolkit Ramdisk into iPad memory.
Step 4
Copy image disks from your iPad about System and User. The System disk may costs nearly 10 minutes, while duplicating User disk will take over hale an hour.
Step 5
Get the internal codes and pin number to use the accession.
Step 6
Reboot your iPad, with the device keys to decrypt iPad password.
You can see the copied iPad files on computers, which calls User-Decrypted.DMG. As for jail broken iOS devices, the storage area will change. You can try other forensic editor to break iPad passcode too, in the similar processes.
Recommend: Tipard Windows Password Reset Platinum
Forgot your Windows administrator password and locked of Windows? If you've found yourself in such a situation, don't panic. There are password recovery solutions available. Tipard Windows Password Reset Platinum can help you reset and bypass all Windows password without reinstalling system and losing your data. Whether it is a Windows local administrator or other users password, Tipard Windows Password Reset Platinum will be your best choice to unlock it.
Small Tips to Bypass iPad Password
For certain people who use Apple ID password for all Apple devices, including iPad, then you can try to find and change Apple ID password to solve it. Sending emails or answering some security questions is enough. But it is not a wise idea to apply one password for all devices, not your birthday or four simple numbers, like 0000 or 1234. You can set the number tablet as one interesting map, with which the passwords can be linked as straight line or a circle. Of course you can set iPad passcode in pretty difficult mode, because passwords can refuse other unfriendly unlock behaviors. With the above four iPad password restoring solutions, you can choose and apply the proper method to face iOS devices password forgotten situations.

Click here to join the discussion and share your comments