Find How Much Data Does FaceTime Use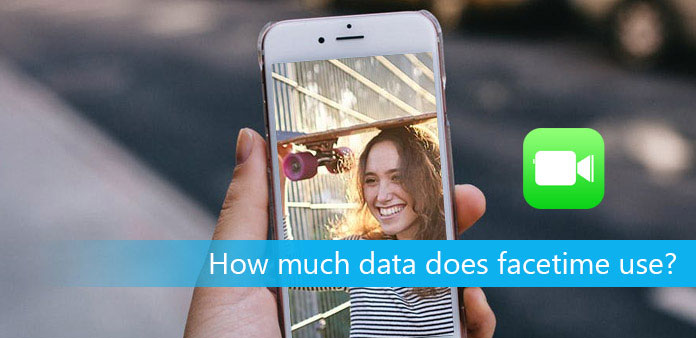 FaceTime enables users to make video calls among most Apple products. It is easy to setup FaceTime account, you just need to enter your Apple ID and Email address. Moreover FaceTime data usage is less then others especially Skype.
"How much data does FaceTime use" is the question raised from the Official Apple Support Communities. It does matter how much data FaceTime video calling use during super fast Wi-Fi connection. This article aims to figure out how much data does FaceTime use without Wi-Fi. And you can get specific methods to check overall data usage for all FaceTime calls you make.
Section 1: How much data does a FaceTime call use on the phone app
You can follow steps below to check how much data an individual FaceTime call costs. The cellular data costs on FaceTime app depends on whether you use the FaceTime audio call or FaceTime video call.
Step 1: Find recent phone calls
Open Phones app on your iOS device. Or you can use cellular-built in iPad to choose "Recents" in the bottom navigation.
Step 2: Choose the info button
All your phone calls will display according to the data created. You can tap the info button on the right side to access the accurate FaceTime data usage.
Step 3: Check the amount of data the FaceTime call use
You can see how much data a FaceTime call use on iPhone or iPad in detail. The accurate data usage number displays underneath the FaceTime call information.
Section 2: How much data does a FaceTime call use in the FaceTime app
There is another way you can check the data FaceTime video call or FaceTime voice call cost. After that, you can count how much data does FaceTime use for an hour easily.
Step 1: Launch FaceTime app
Open FaceTime app on your iPhone or iPad devices. In addition, you can operate similar steps to find the data FaceTime call use on iPhone X, iPhone 8 and iPhone 8 Plus.
Step 2: Choose the FaceTime call
Choose "Video" or "Audio" on the top. It will be easier to find the certain FaceTime call. Click the info icon besides your contact.
Step 3: See FaceTime call using minutes and data
You can see how much time the FaceTime video call (audio call) lasting. And you can also access the related data usage below. Thus, you can know how much data FaceTime use per minute.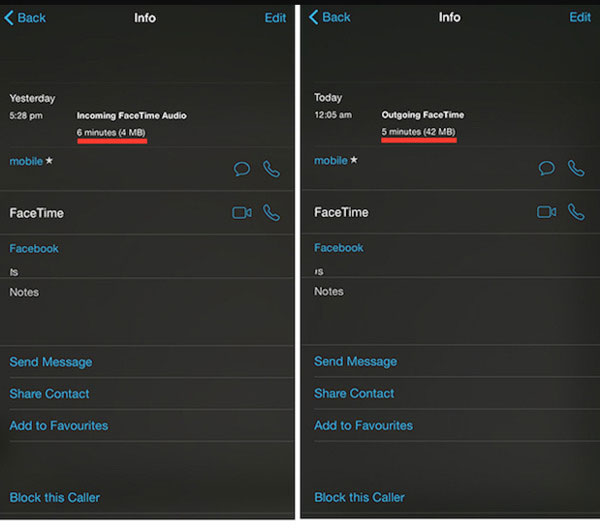 Section 3: How to check overall FaceTime data usage from settings
There is no need to add up all FaceTime data after a period of time. Actually, you are able to open Settings to get the accurate number, which can sum up the overall FaceTime data usage directly.
Step 1: Open "Settings" on your iOS device
Step 2: Choose "Cellular" option
Step 3: Find "FaceTime" app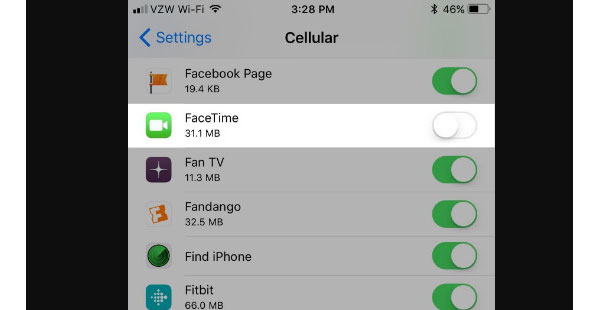 Now you can see the amount of data your FaceTime call have used underneath FaceTime option.
Section 4: How to reset statistics for cellular data
If you do not have enough data plan during this month or you just the heavy data user, you'd better set the data cap to monitor. You can reset your iPhone cellular data statistics when it has reached the deadline.
Step 1: Open "Settings" to choose "Cellular" option
Step 2: Scroll down to click "Reset Statistics"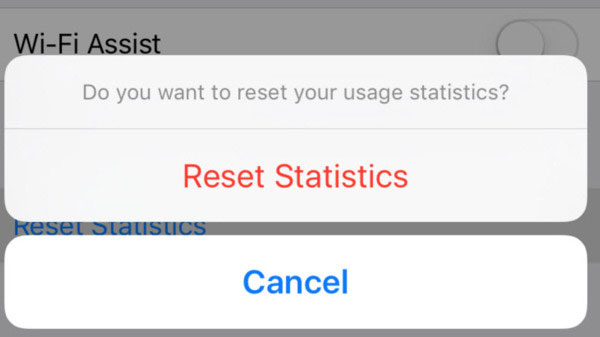 You need to confirm the usage statistics later. For people who need to adjust, you can operate above methods to check how much data does FaceTime use without Wi-Fi. Later, manage the left data smartly on iPhone and iPad devices.
Section 5: How to make sure FaceTime uses no data
Even though you use Wi-Fi to make the FaceTime call. Once the wireless connection is poor, the iOS device will replace with cellular data automatically. Or you just cost too much data on FaceTime app. No matter which reason you hold, using FaceTime with Wi-Fi only is the same goal.
Step 1: "Settings" to find "Cellular"
Step 2: Scroll down to access FaceTime to toggle it off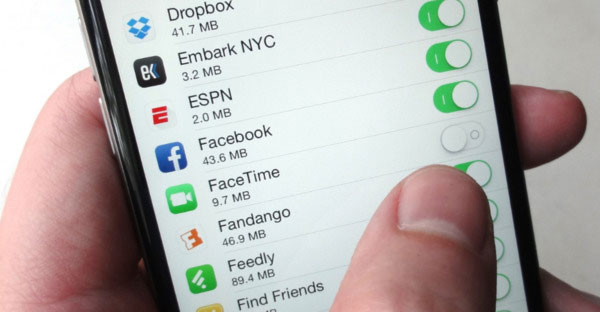 The FaceTime app will not use any of your data since then. If you wanna make a FaceTime video call, you need to go to Settings to release it first.
Tips and Tricks
Here some frequently asked questions about FaceTime call usage. You can read and get some references here.
Q: How to FaceTime with 3 people?
A: It does not support group Facetime calls at present. But the group FaceTime calling will come soon with iOS 11.
Q: Is FaceTime use minutes?
A: When you use FaceTime calls with Wi-Fi connection, your data plan will keep original. In another word, no cellular calling minutes and data are used. As for making FaceTime call through data connection, your data plan will be cost. The average level of FaceTime data usage ups to 15 MB for 5 minutes.
Q: Does FaceTime voice call use less data than FaceTime video call?
A: Yes. You do not need to run built-in front camera during FaceTime call. It will help you save data usage a lot. For instance, the 5 minutes FaceTime audio call uses up to 3 MB of data plan.
Q: Do I have to pay to FaceTime internationally?
A: If you use FaceTime to communicate with people all over the World through your carrier, it is not free. You have to pay for international FaceTime calls via carrier network. It does not mean that there are no free international FaceTime call solutions. Make sure you have the strong Wi-Fi connection.
If you have anything hard to understand the question how much data does FaceTime use, feel free to contact us. Or you can leave you advises below to share new ideas all over the World.