Top 20 Camera Apps for Android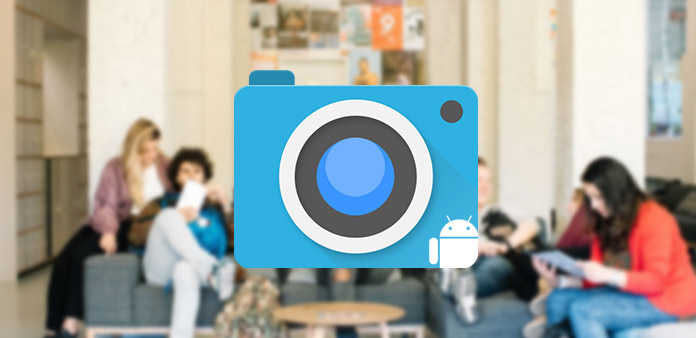 Are you crazy about taking photos but have no idea which camera apps for Android are suitable for you? In fact, there are various kinds of camera apps for Android in the application market. It can be really hard for you to choose one of them to take a satisfying pictures. Don't worry about how to choose a good camera app anymore. Because here we recommend 20 best camera apps for Android for you. Just keep reading and find what you need!
Part 1: 10 Best Camera Apps for Android
Top 1: Cymera
Cymera is one of popular camera apps for Android. With this powerful camera, you are allowed to overly decorations to make your photos much more fun, or free draw on your images as you like. Take photos with this camera, you will have a slimmer face, bigger eyes and brighter skin. Once you use Cymera, you can't take photos without it any more.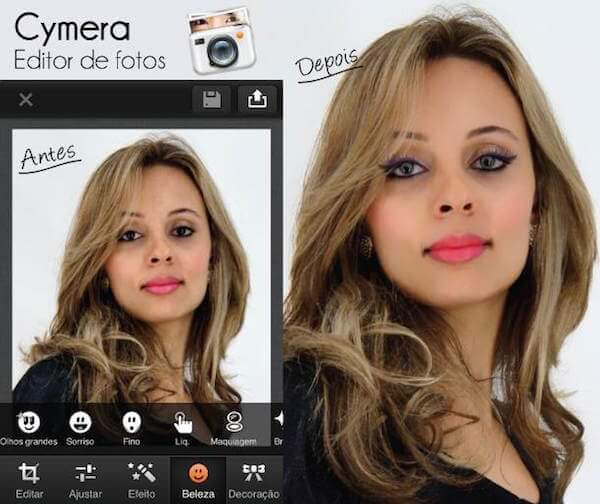 Top 2: DSLR Camera Pro
If you are looking professional camera apps for android, DSLR Camera Pro is a great choice you can select. It has some really powerful functions so that you can take wonderful pictures with it. What's more, there is a good interface so that you can find all the functions easily in the interface.
Top 3: Camera 360 Ultimate
Camera 360 Ultimate can be said to be one of the most professional camera apps for Android. It is freely available on Google Play Store so that every Android user can download it and try. Meanwhile, it has many fun editing functions and various camera modes you can use. But you need to know, this application is unable to use file pictures.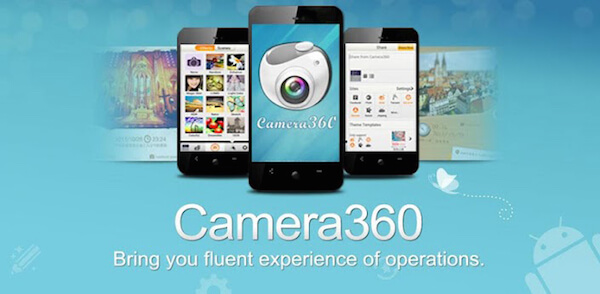 Top 4: Instagram
If you like taking photos and sharing them with others, you must know Instagram. It is one of the most popular camera apps for Android which you can easily take a snap and direct share it to your friends. Besides, this app provides many wonderful filters which can make your pictures much better. So it is very suitable for those amateur photographer.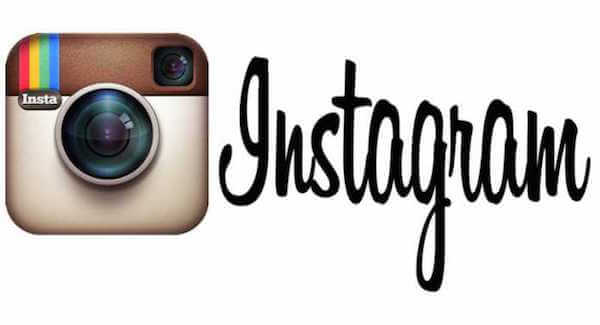 Top 5: Camera Zoom FX
Camera Zoom FX is another one of the great camera apps for Android which is older. To use this camera, you need to get manual controls for things, like shutter speed, exposure and more. And you can download plug-in to have a better experience. But it is not free, you can try it for free before you buy this app.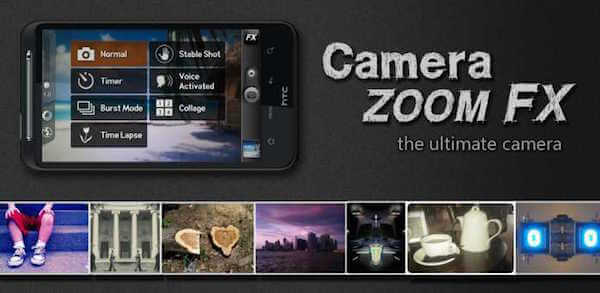 Top 6: Google Camera
Google Camera is Google's official camera app which provides many functions like editing your photos, adding different filters and sharing photos to your friends. And it is highly rated by the users. It is totally free to download but it only worked on Android 7.1.1 and up.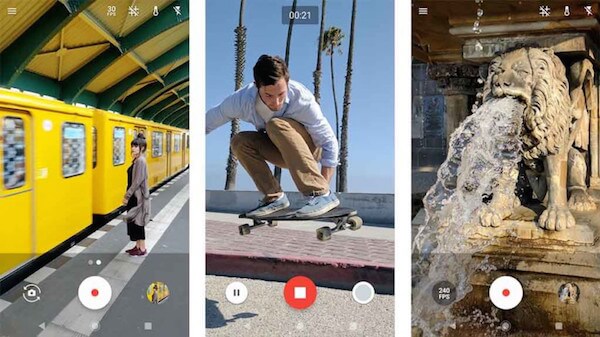 Top 7: Open Camera
Open Camera is a good app for Android users. It is also completely open source. This camera provides a feature like a zoom and focus modes. It has some other functions like face detection, auto-stabilization and exposure. It also includes a timer, support for some external functions.
Top 8: Retrica
For those who want to take photos with beautiful filters, Retrica is one of the most wonderful camera apps for Android. Here you can beautify your pictures with more than one hundred filters. With this camera, you will never run out of options. And it is really easy to use so that every user can take perfect pictures with this app.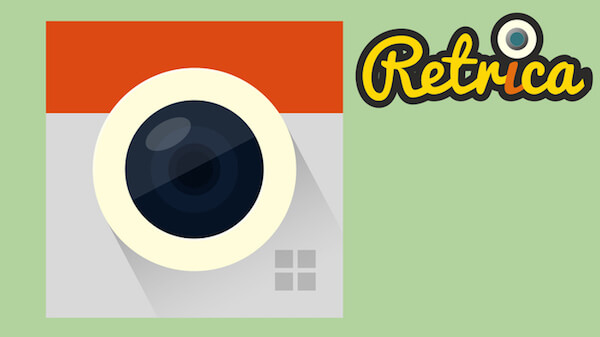 Top 9: Perfect 365
Perfect 365 is a good tool you can use to enhance portraits. It has more than 20 powerful beauty tools which allow you edit your pictures in various ways. However, when you edit your photos with this tool, you can't save your work in process, you can only save it when you complete.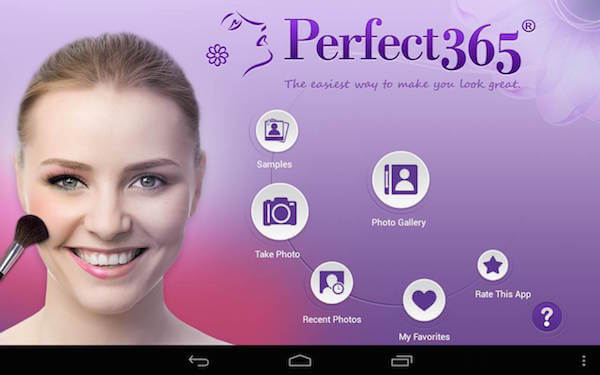 Top 10: PicShop Photo Editor
PicShop Photo Editor is one of the comprehensive camera apps for Android and the main function of it is editing your pictures. It is a premium photo editing tool which can add many wonderful filters and effects. For those who want to have perfect effects on your photos, this powerful application is really a necessary tool.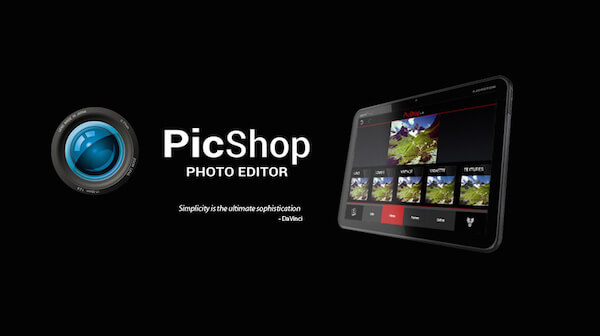 Part 2: Other Good Camera Apps for Android
Camera Apps for Android
Feature
Price
Rate
Camera MX
One of the oldest and most popular camera apps for Android.
Support a variety of shooting modes.
There is a GIF mode you can use to make your own GIFs and a built-in editor to do basic work.
Free to try.
$1.99 for download.
4.3
Manual Camera
It is a camera with a bunch of manual settings.
Include a timer and support for a RAW.
You can try it for free and buy this camera for $2.99.
3.7
Motion Stills
Support you to record short bits of video.
Include a fast forward option for super quick videos.
Free to use.
3.7
Z Camera
Support wide effects and editing.
You can do a few fun things like change your hair color, add stuff, etc.
Free with in-app purchase.
4.4
Camera JB+
You can go back to the days of Android Jelly Bean with it.
Have many powerful functions.
Free
4.1
ProShot
One of the rarest apps.
Allow you customize aspect ratios, compression levels, save RAW files.
$3.99
3.8
Camera FV-5
Support different formats.
Support 30 languages.
You can pick it up for free or go pro for $3.95.
4.0
Candy Camera
Have a bunch of filters.
Have some advantages and you can't get rid of them.
Free to download.
4.4
Footej Camera
One of the newer camera apps for Android.
Allow you shoot video, make GIFs and a photo histogram.
You can try it out for free or pay $2.99 for the pro version.
4.3
Google Cardboard Camera
Allow you to take and view VR images.
You are able to take 360-degree photos with it.
Free
4.3
Conclusion
Here we list 20 camera apps for Android in what we mentioned above. All of them are professional tools which can help you take a wonderful snap and edit it with amazing effects. Hope you can gain the things you need in this article. And if you like this article or these camera apps for Android, just share them to your friends!