New Official Apple WWDC App Shows What iOS 7 Looks Like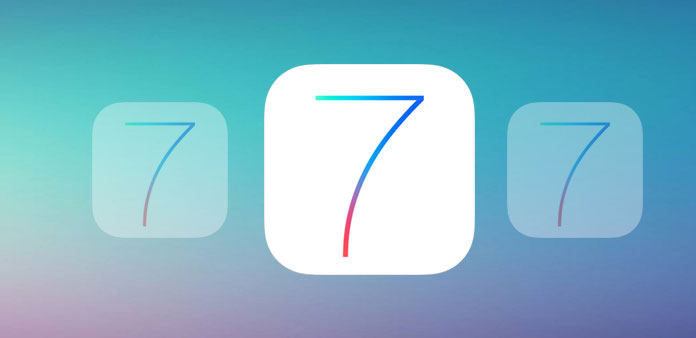 New reports add a little more color to what we'll be seeing from iOS 7 designs rumored to be making an appearance at WWDC this year in June and we'll apparently see less color. The visual overhaul not only emphasizes flat design, but also features a lot if black and white elements across the UI.
Last year, Apple's ID leader Jony Ive succeeded Scott Forstall as the leader of Human Interface Team. Recent news came that the interface of iOS 7 will be redesigned with flatter style, and realistic textures will be remove. One of the ex-employees of Apple claimed that the change of the system is far beyond the surface. iOS 7 hasn't been released yet, the following article makes a conclusion of the most desirable features users are clamouring to see.
This WWDC 2013 app could well be revealing of Jony Ive's plans for platform redesign towards simplicity and modernity. Take a look at the comparison between the WWDC 2012 and WWDC 2013 apps below for an indication of where the winds might be blowing for iOS.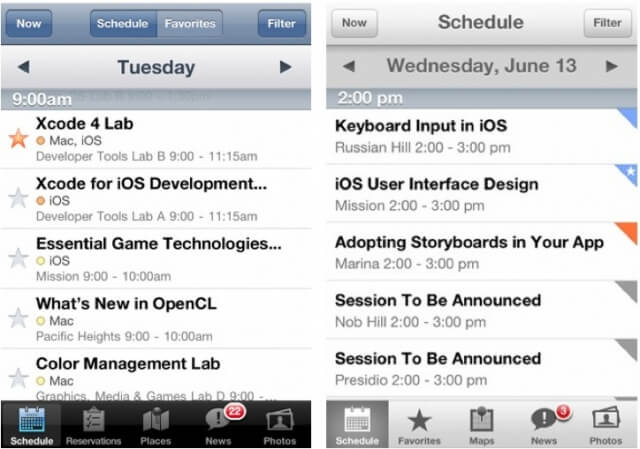 WWDC 2012 app on the left vs WWDC 2013 app on the right
We can see that the layout is cleaner, the look is more minimal and the colors certainly seem to pop a bit more, the general layout and button shapes are the same which may ensure that Apple avoids the shock of a drastic visual overhaul — Microsoft's Windows 8 has shown us what can happen when visual changes are too severe — but the flatter, more minimal graphics are a fresh new look for iOS.
While things like app icons, most application developers are believed that the shape of iOS 7 logo should be greatly changed. The logo of app they upload was required to be square with right angle, even if it remains filleted corner shaped after being approved. However, recently great change just happened the day after new official Apple WWDC App on store which made lots of people more convinced about it.
WWDC 2013 app might be adopted specification of iOS 7 interface designing completely, that is just speculation of iOS 7 though. We'll know it exactly until the opening keynote of Worldwide Developers Conference.