iOS 7 Jailbreak - Jailbreakers are itching for Cracking iOS 7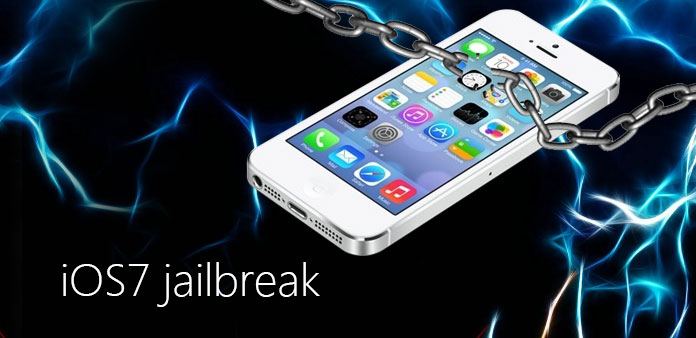 iOS Jailbreaking refers to the technology of gaining the root of iOS. With this technology and software, users can get the highest root of iOS, or even release the limitation of mobile network by Mobile operators. Jailbreaking software can be applied to iPhone, iPod Touch, iPad and the second generation Apple TV. After completing the jailbreak, users are allowed to install applications and titles out of App Store, or even install the Linux system.
In the beginning of February, 2013, the untethered jailbreak tool of iOS6.x named evasion was released. But soon it was banned by Apple with iOS6.1.3.

It's a piece of cake for Apple to make amendments to the jailbreak bug, so it's unworthy to spend much time in iOS6. The evad3rs team has targeted at iOS7. Pod2g has claimed that he was doing the preparatory work with other members in evad3rs for the oncoming iOS7, as they had collected enough bugs to develop the new jailbreak for iOS7.
There's another piece of good news for jailbreak fans.P0sixninja, who has been a member of Chronic Dev Team, claimed in Twitter: Evad3rs haven't got anywhere, I've just discovered all the needed exploits on my own over the past few months."" Well, so far it looks like the next jailbreak might be created entirely by me." Many people mistook "the next jailbreak" as to iOS 6.1.3, so P0sixninja made explanation:"I said the next jailbreak, I never said 6.1.3""I said 7.0.x or maybe even 7.1.x""as jailbreak becomes harder and harder…"
In another word, everything seems ready but the official iOS7. Hackers will provide untethered jailbreak to you once the iOS7 is officially released. What you need to do is to wait patiently and get ready to welcome this welfare!