Free Methods to Remove DRM from ePub Books and Read eBooks on Kindle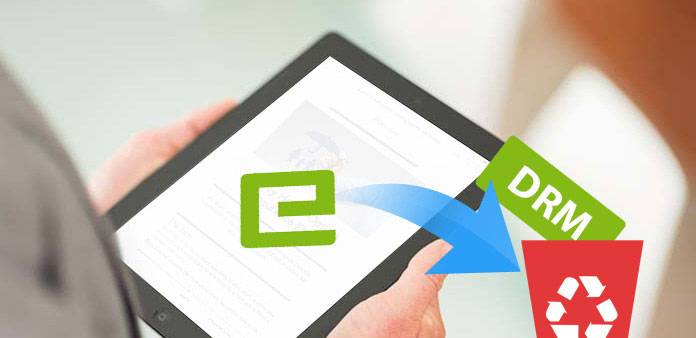 When you want to copy and backup eBooks to other digital devices, you will get the notice, which announces that the DRM system has prevented you from copying eBooks, even though you have purchased before. So is there any method to remove DRM protection from ePub books on kindle devices, to share and read ePub DRM removal books on more devices? Let us analyze DRM first, as research has shown, DRM is the abbreviation of Digital Rights Management, which means the wall to protect copyrighted files, including ePub books and music. It is understandable reasons why manufactures add DRM restrictions on ePub files, but sometimes we just need to delete DRM protections, to read Kindle ePub eBooks, right?
Part 1. Remove DRM from ePub Books from ebook.com and Other Similar Sites
The ePub books downloaded from ebook.com and its related book sites choose Adobe DRM System, which has another name calls Digital rights management. The good DRM removal software you can use is Epubsoft Adobe DRM Removal, to output ePub books with DRM removed by one click.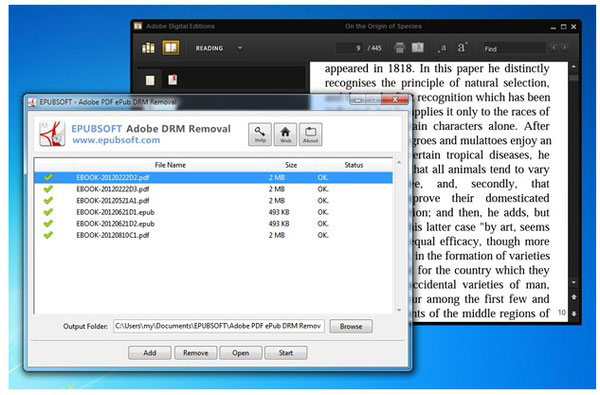 1. Where you can download ePub book DRM remover: https://www.epubsoft.com/
2. How to remove DRM from ePub books: Download and install Epubsoft Adobe DRM Removal software on your Computer. And then run it to click Add button to load ePub files in groups. Thirdly, choose Start option to begin ePub book DRM removal process.
3. Where to find converted ePub book files without DRM restriction: For Windows users, the eBooks default download folder is in My Digital Editions under My Document. And Mac users can find eBooks in Digital Editions under Documents. Or you can just set output folder in the Epubsoft Adobe DRM Removal window directly.
Part 2. Break DRM Restrictions of ePub Books from barnesandnoble.com and nook.com
Well, different sites have set different DRM protections about ePub books. As for barnesandnoble.com and nook.com those two popular eBook download websites, it will be easier if you use Epubsoft Nook DRM Removal instead, to strip ePub DRM restrictions.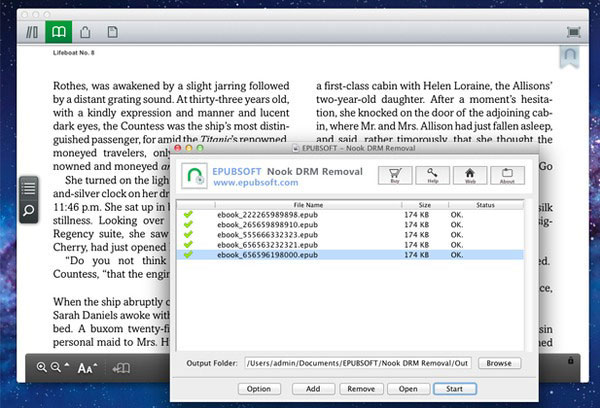 1. Where you can download ePub book DRM remover: https://www.epubsoft.com/
2. How to remove DRM from ePub books: Actually, it is similar with steps above to remove DRM from ePub files in the part 1. Run Epubsoft Nook DRM Removal software, and then tap Add button to import ePub eBooks. Click Start and download DRM removed ePub book and transfer to Kindle for free.
3. Where to find converted ePub book files without DRM restriction: The default ePub book DRM removed location on Windows computer is in My Barnes & Noble eBooks under My Documents. But I prefer to save in output folder set manually, with which to manage eBook files easily.
Part 3. Top 10 Free ePub Book Sites Recommend
After knowing methods to remove DRM from ePub book eBooks, it is time to get attach some high quality free ePub book download sites, to save new novels and free popular ePub books without purchasing. These eBook free download sites offer legal copyrighted content from self-publishing authors, public domain books, university websites ad etc. And all public domain books have not published over 30 to 50 years ago, which copyright has expired.
| Free ePub Book Sites | Format | Category |
| --- | --- | --- |
| Adelaide University | ePub | Classic books on literature; all academic books and travel |
| Baen Free Library | ePub; Mobi; Nook, Microsoft Reader and etc | Science fiction; fantasy books |
| Book Boon | PDF | University and college textbooks |
| Book Yards | PDF | All genre |
| epubBooks | ePub' Kindle | All genre |
| eleboo | PDF | All genre (including online authors) |
| Girlebooks | ePub; PDF | Women author only |
| Comic Book Plus | CBR; CBZ | Comic |
| Munseys | All file format | All kinds of novels (including love, adventure, hero and etc) |
| Open Library | All file format | Classic; romance; poets and etc |
Of course, there are many other good sharing websites, to download PDF and ePub books online for free. And I just list some representative eBook download sites on their related areas. If you have better ePub free book download sites, please let us know, to share knowledge with more friends through Internet.
Part 4. Convert ePub File to Mobi File Format to Be Readed on Kindle Devices
Then the essential part for reading ePub books on Kindle device is to change file format, or you can regard it as the guide to convert ePub book to Mobi. Because Amazon Kindle device only supports Mobi instead of ePub file format. Therefore, find an ePub book converter to change eBook format is the necessary part. And now, there are 2 eBook format converter, to convert ePubs for eBook readers.
1. Convert ePub Book to Mobi with Calibre
Calibre has free download version online, so you can search on Google to install directly. Later, choose Add books option to import ePub book to Calibre. Secondly, tap Convert books button on the top toolbar, and you will see a new window, with which you can edit metadata and select Mobi under Output format list. After the ePub to Mobi file conversion finish, right click converted eBooks and select Open containing folder, to find Mobi books. As a result, you are able to link your Kindle with PC by USB connection, and transfer eBooks of Mobi files.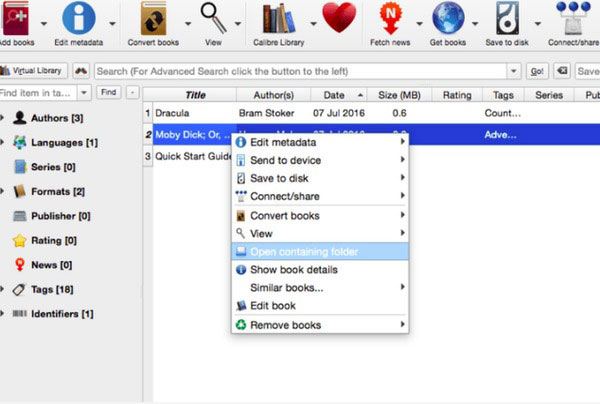 2. Change ePub File to Mobi by Kindle Previewer
Kindle Previewer is another free ePub converting software, works on Mac and Windows computers. You have the allowance to preview all eBooks formats, and you know what, Kindle Previewer will help you convert all eBooks into Mobi file format automatically. The process to convert ePub file for free is also very easy. After you run Kindle Previewer, choose Open book on the third place, to open and convert ePub book without additional steps. Later, you will see the new window, with the output Mobi link contained, just click it to view where the old ePub book is.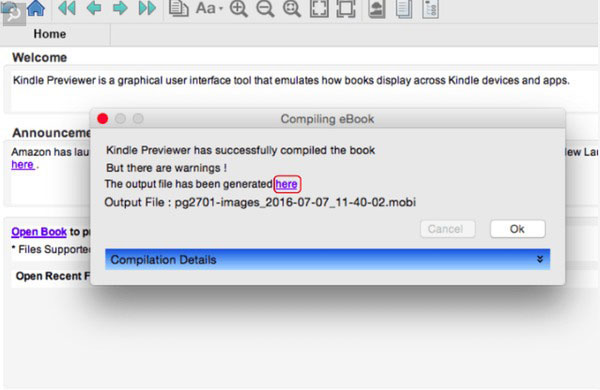 So, these are all ePub book tips, to remove DRM, find free eBook sites and convert ePub to Mobi to meet requirements of eBook readers on Kindles. At length, if you have anything unclear or disagreements about the above paragraphs, we are pleasure to have your opinions.