Barnes and Noble Nook Books DRM Removal & Free Nook Book Sites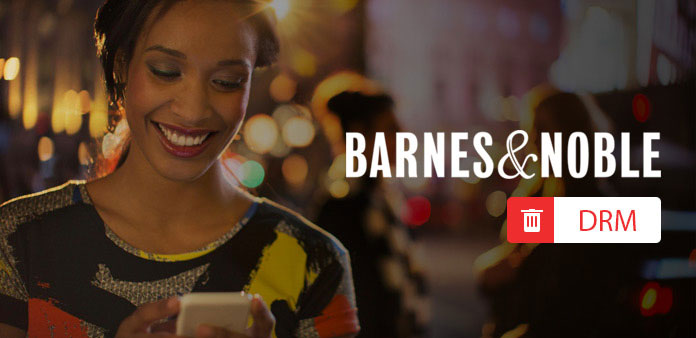 As Barnes & Noble has been the largest online electronic book retailers, it is undoubtedly that there are numerous eBooks offers, for you to seek free and discounted Nook books. Similar with Amazon Kindle devices, though you can install NOOK app to read eBooks and magazines on iPhone and Android. However, you will find that only Nook e-reader is officially supported. For instance, you will fail to open Barnes and Noble Nook books on Kindle devices, because of its NOOK DRM protection.
Despite of the necessaries of encrypting Nook eBooks, how can people do, to remove DRM from Nook books without credit card? I am sure it is the frequently annoying question among most Nook readers. Calm down and do not worry, you are lucky to get Barnes and Noble Nook books DRM removal software here, equipped with easy operations. If you are ready, now, follow my step and choose one to decrypt your Nook eBook.
In addition, the following DRM removers are not only able to succeed NOOK DRM removal, but also Kindle eBooks and eBook file format conversions as well. So keep them to edit and organize eBooks later.
Part 1. Remove DRM from Nook Books with Calibre
If you try to remove DRM from Barnes and Noble Nook books with Calibre directly, the only result is you will fail to decrypt Nook files. The official explanation is that Calibre is not guaranteed to work with new NOOK DRM. To solve this headachy problem, you need to install NOOK EPUB DRM Removal plugin first.
Preparation: Install NOOK EPUB DRM Removal plugin on Calibre
Download and install EPUB DRM Removal plugin first. And then run Calibre, to choose Preferences option on the top, select Chang Calibre behavior from the list, and scroll down to click Plugins selection. You will see the small dialog, tap the blue and white icon on the top of Add, hit Open to install the NOOK DRM Removal plugin successfully on Calire, click Add and Apply to finish. After you restart Calibre, there is no limitation to stop you do Barnes and Noble Nook books DRM removal by Calibre.
How to: Nook DRM removal with Calibre
Import Nook books to Calibre, and the DRM protection will be removed after the eBooks have been uploaded automatically. Compares with the above preparations, is it quite easy to decrypt Barnes and Noble Nook books free. In further step, you can convert Nook books into other file formats by Calibre as well.
Part 2. Break DRM Restrictions from Nook Books through Epubsoft Nook DRM Removal
After you have installed Epubsoft Nook DRM Removal software on your computer, you can click the Add button, to import Nook books in batch. Later, tap Start option to remove Nook DRM restrictions without any other clicks. During the Nook DRM removal process, there is one thing you need to fill in, which is the name and credit card number of your Barnes and Noble Nook books, because of the default bounded inputs. And Epubsoft announces that they will not keep your credit card number, which may damage personal information. Wait few seconds to remove all NOOK DRMs. And then, you can open DRM removed eBooks on other e-Readers easily as well.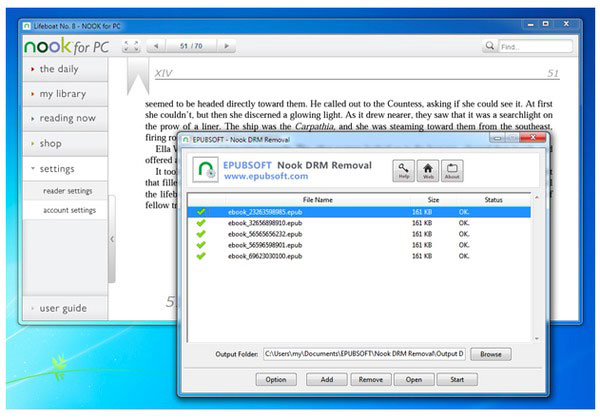 Part 3. Transfer Nook Books to iPad after using Epubor Nook DRM Removal
With Epubor Nook DRM Removal software on desktop, you are able to decrypt Nook EPUB books, including Nook Color, Nook Simple Touch, Nook Glow and other Book readers. The principles of removing DRM from Barnes and Noble Nook books are similar with above two DRM remove software. Just register with your Barnes and Noble account to sign in, and then tap the download option besides eBooks, to save into the default Nook content. Run Epubor Nook DRM removal and hit the Add button as usual, to import Nook files, or you can drag and drop target files into the window as well. When the new window appears, you can see the small lock with red B&N DRM texts, click it to decrypt NOOK DRMs. The green Decrypted words dedicates that you have remove DRM from Barnes and Noble Nook books on PC successfully.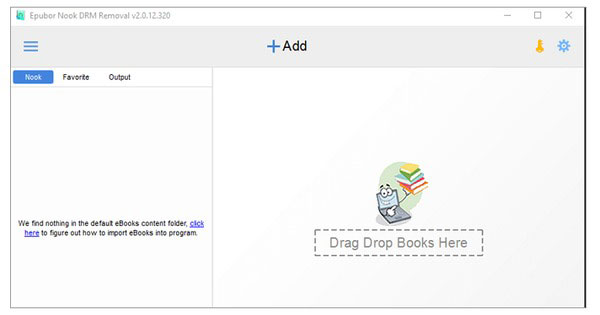 Part 4. Bypass NOOK DRM Restriction and Sending Nook books to Kindle
The eBook Nook DRM Removal is the eBook DRM remove software, which works primarily to remove Nook eBook DRM, for users to open Nook files on other readers and print BN eBook directly. There is one important thing you should know before is that, only books downloaded from NOOK in PC can be DRM removed, not including Nookstudy, because of the new Barnes & Noble encryption algorithm. Once you upload Nook books, the left tasks are easy to finish, click Remove DRM option to decrypt Nook eBook files. No quality loses and new original Nook file covered. Removing DRM from Barnes and Noble Nook books is the one-click task to solve.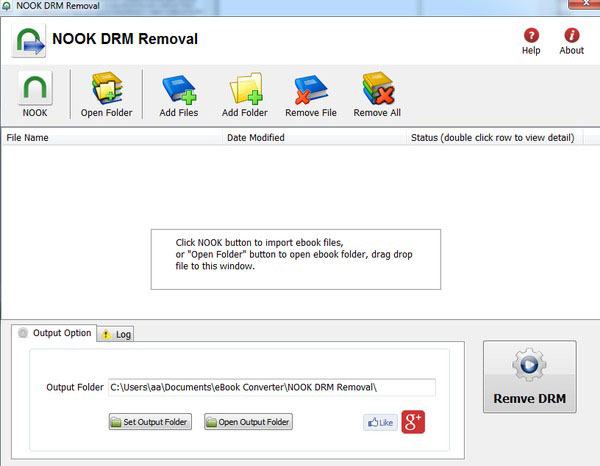 Part 5. Top 3 Free Nook Book Sites to Read and Download Nook eBooks
If there are free Nook book download sites, then you can save money to get high quality Nook eBooks in the same way too. To begin with, I have announce that some free Barnes and Noble Nook books are only able to borrow instead of keeping all the time. But that's enough in most cases. Moreover, you are able to view these free Nook reading sites on iPhone and Android, to bring the library with you wherever you are.
1. Project Gutenberg: It is the legal eBook-sharing site, with which you are able to search titles, authors and other key words, to find classics and academic reports with official support. So if you need to look for references, Project Gutenberg is your first choice.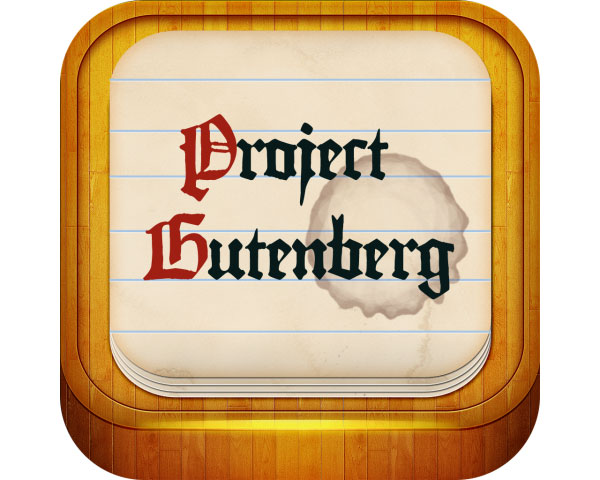 2. ManyBooks: With thousands of eBooks equipped in, you can get even popular and recommended books from the online Nook book-sharing site.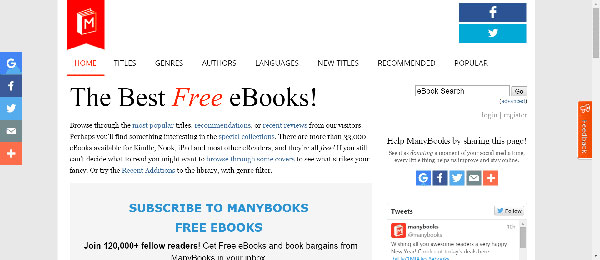 3. Open Library: Open library offers over a million free eBooks, for people to read and download. The free Nook book website enables people to download files in many formats, including EPUB, PDF, MOBI, DJVU and more.
So with free Nook download sites and NOOK DRM removal skills equipped, I am sure that you have prepared to enjoy the happy time with eBooks already, no matter which digital device you hold as the e-reader.