Remove DRM from Kobo Books & Free Kobo Book Download Sites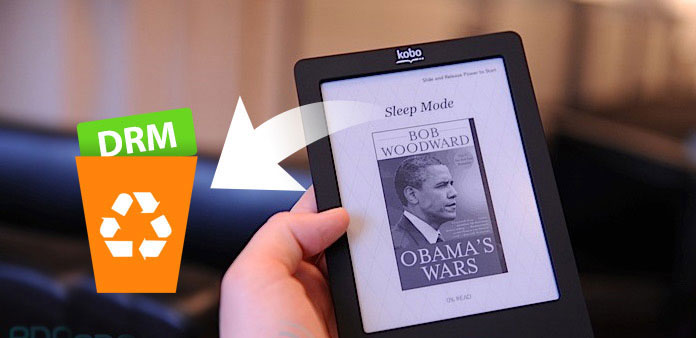 As you know, Kobo Store provides ePub and PDF file formats, to save eBooks into. However, the situation at present is that your bought Kobo nooks cannot be read on other digital eBook readers. And you do not have the permission to share Kobo books to friends because of Adobe DRM restrictions. After you have paid for Kobo books, I hold the opinion that you can try to remove DRM from Kobo books, to enjoy Kobo eBooks with fewer limitations.
Notice: You may have found that if you sync Kobo books through Kobo desktop software, your Kobo files saved in KEPUB folder is not complete. In another word, only if you have downloaded ACSM file from Kobo site, can you remove Kobo DRM by Adobe Digital Editions and Adobe DRM Removal software.
Part 1: Adobe Digital Editions – DRM Removal from Kobo Books
When you visit your Kobo library, you will see two differ options besides, which are Download ePub and Adobe DRM ePub. The first one implies your Kobo book is out of DRM. And the second choice means these Kobo books have been encrypted, in another word, these are the targets you need to remove Adobe DRM out. Then click the Adobe DRM ePub option to download an. ascm Kobo file.
Before you decrypt Kobo books, open them to check whether those Kobo eBooks are complete or not. Or you may fail Kobo Book DRM decryption. Now you need to install Adobe Digital Editions on your computer, the first time you install ADM, there will be a dialog window, to prompt you sign in your Adobe ID, hit OK to move on. Drag Kobo ACSM files into the main window, or click Add eBooks option instead, you will find all Kobo books have been downloaded under Documents/ My Digital Editions folder. Later, you are able to remove DRM from Kobo books directly. Hit Convert Now and then choose Open to view DRM removed Kobo books.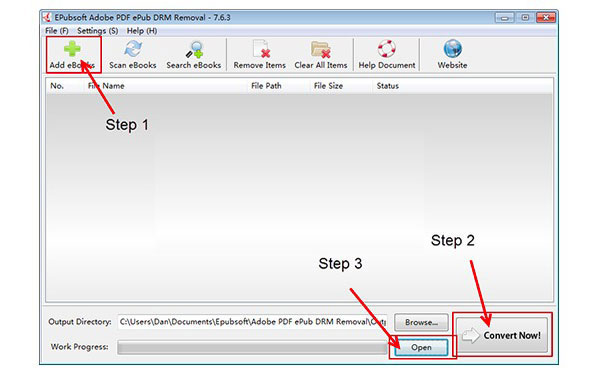 Part 2: Epubor DRM Removal – Decrypt DRM Restriction of Kobo Files
The Kobo library has collected all your purchased eBooks. As for new paid Kobo KEPUB books, click Sync under BookStore, to add them together on Kobo desktop version. And I want to recommend Epubor All DRM Removal software, which can scan all your Kobo books contained in Adobe Digital Edition automatically. After that, just right click DRM encrypted Kobo eBooks to select Explore output folder to remove DRM restriction with ease.
So how to decrypt DRM and remove from Kobo books? After your installation, click Kobo button on the toolbar, to import your Kobo files on PC. Tap the pen icon on the right pane, to achieve Kobo DRM removal in high quality. All your work will be shown on the right pane about Kobo KEPUB books DRM removal.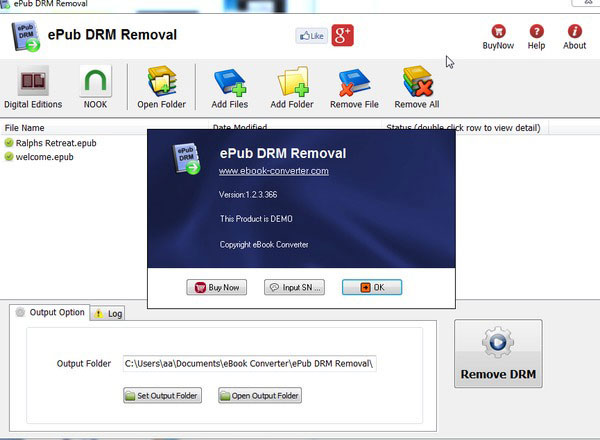 Part 3: ePub DRM Converter – Convert Kobo Books without DRM Encrypted
As Kobo books have standard Adobe DRM protection, so when you bought Kobo book online, it is obviously to be ePub DRM books. When things turn to eBook conversion and DRM removal, the frequently mentioned software is Calibre, which has been the representative eBook editor, and you can use Calibre to convert Kobo ePub books to PDF, to meet Kindle's requirements. The whole Kobo DRM removal process is similar with above methods. After you download Adobe DRM ePub files, you can choose Browse to import all Kobo eBooks, after you installed ePub DRM Converter. Choose all Kobo eBooks again, to tap Remove button decrypt DRM protections directly.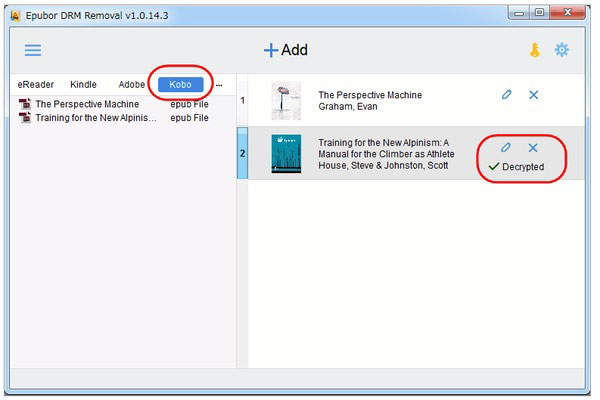 Part 4: Best 4 Free Online Sites to Download Kobo Books
The books from free eBooks download sites you get here still need to remove DRM manually. And the Kobo format is ePub and PDF, so if you need to read Kobo books on other eReaders, you need to convert ePub files to Mobi or PDF later. Now I will show you 4 good free Kobo book download sources.
1. Kobo Ebookstore
Kobo Ebookstore does not show users free Kobo books directly, you need to search under built-in filters, to find Free Only choice on the last portion. Or you can actually search eBook you want to free download with the search tool first, and then select Free Only to remove charged ones. And Kobo announces that they has hold over 1 million free eBooks at present. So search Kobo books free and remove DRM restriction by the way.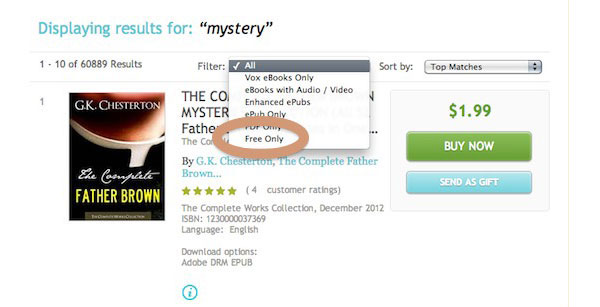 2. Smashwords
Smashwords offers over 200,000 titles in the content. Once you search authors or titles, you will see the Free option on the tool list, it is quite obvious to find. Later, all ebooks in Smashwords are DRM-free. And it may be the unique beneficial to download free Kobo sources without DRM. In addition, the comprehensive eBook choosing filters enables users to choose the Kobo book length, sort out factors and many other obvious factors, to offer users higher experience.

3. Project Gutenberg
Project Gutenberg is the famous online free book sources, to read literary classics freely. You can regard it as the library, to store public domain books with over 40,000 books in the catalog. And you can get Kobo books with images, or not. And of course, the eBooks with images inserted have much larger file sizes than later.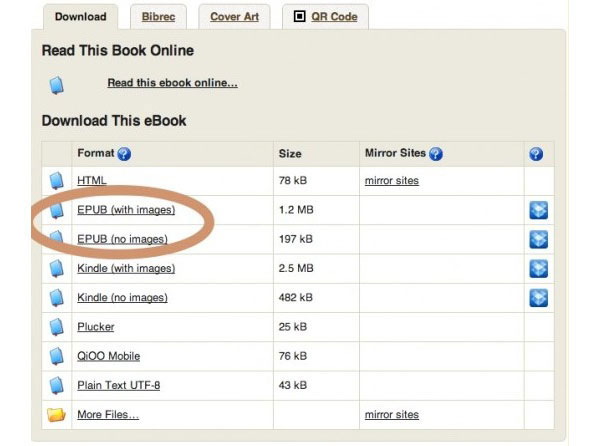 4. Open Library
Contains over 1,000,000 free book titles, Open Library has stored as much as classic literatures as it can, to share people around the world, with free knowledge. The most unique aspect of Open Library is its strong community. Once you search one book, you may get several results, varies from different editions separately.
Conclusion
The aspects I have mentioned above have some relations. After you download free Kobo books, if you need to share or transfer among different devices, DRM removal from Kobo book is the essential part, to break the restriction and remove its lock. Therefore, after you have get free Kobo file source and equipped with DRM remove skills, hope you have higher reading experience than before.