How to Save YouTube Videos Quickly in Different Solutions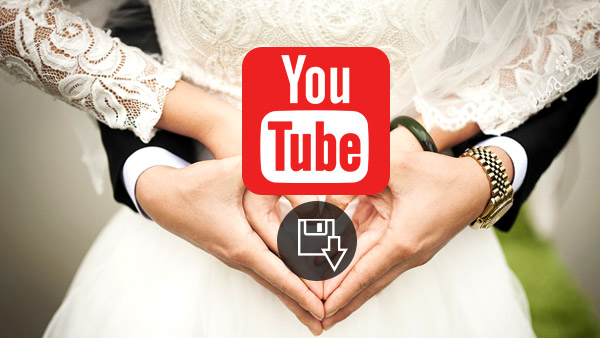 YouTube is the most popular video-sharing platform. You can find almost any video content on YouTube, including old movies and latest anime. When you discover your favorite videos, you can save it in your YouTube channel to watch later. However, YouTube is designed to play videos online. That means you can not save YouTube videos to your hard drive. According to a survey, majority users prefer to access YouTube on smartphones. Unlike message and audio, watching video content on mobile devices needs higher speed and spend a lot of data traffic. So the YouTube design becomes an obstacle to access our favorite videos sometimes. This article will help you solve this problem and introduce the best way.
Part 1. Save YouTube video on Windows
If you need to save YouTube videos to your Windows computer, Tipard Screen Capture is one of the best YouTube recorders. The biggest advantage of this YouTube recorder is to capture the video clips in highest quality. You do not need to concern about the problems, such as fames missing and images blurred. You can capture the audio along with YouTube video at the same time. Furthermore, the duration feature could stop the recording process automatically when the video ends. And Screen Capture is easy to use.
How to save YouTube videos with Screen Capture
Step 1
Find out the video to record on YouTube in your browser. If there is any option for 4K video files, you can choose the option to make sure it in high quality.

Step 2
Launch Screen Capture and set the record size depending on the video. If you play the video in full screen mode, select Full screen in Select Recording Area. Otherwise, select Custom to activate control points. Then move the control points to fit the video player.
Step 3
Screen Capture has the ability to record the sound from system and microphone. When saving YouTube videos, we need to enable System Audio and disable Microphone Audio at the same time.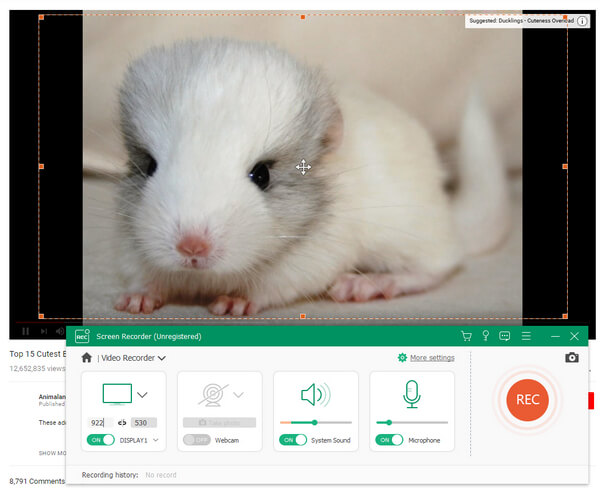 Step 4
If you need to let this YouTube recorder to work alone automatically, you can set Duration according to the length of the video to save. When the video finishes, Screen Capture will stop recording spontaneously.
Step 5
After settings, click on REC button to start recording.

Step 6
When it finished, click on Save to save the recorded video to your computer. This YouTube recorder allows users to save the output in high quality video formats, like 4K videos or HD videos.
Part 2. Recording videos from YouTube on Mac computer
If you are looking for a quick and cost-free method, QuickTime may be a good choice. It is a pre-installed program developed by Apple. Many people use QuickTime as media play on Mac computers. Actually it also has the ability to record videos and audios. Like the dedicated video recorders, QuickTime provides excellent video and audio recording capacity. So every Mac users could enjoy its recording feature for free.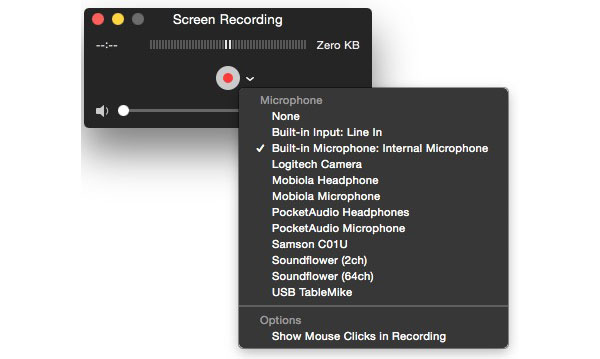 How to record videos from YouTube via QuickTime
1. Open the YouTube video that you want to download in browser and keep it paused.
2. Turn to your computer and launch QuickTime. You can find it in Applications folder.
3. Click on File menu and select New Screen Recording to open the recording window.
4. Click the downward arrow icon next to recording button.
5. And select Built-in Microphone: Internal Microphone. This option will capture the audio along with the images.
6. If you need to record yourself actions, you can check Show Mouse Clicks in Recording. And then you can save YouTube videos now.
7. Back to the recording window. Move the slider to adjust the sound volume.
8. Once you click on the recording button, play the video in browser as soon as possible. Then QuickTime will start recording the YouTube video.
9. When the video finishes, save the output to your Mac computer. Then you can watch YouTube video at anytime and anywhere.
Part 3. Grab YouTube videos within browsers
Our browsers are more useful than our thought sometimes. And in this section, I will introduce two ways to save YouTube videos within your browser. One method is the YouTube online downloader, and the other method is the Plug-on of browser. Both solutions are able to capture the desired files for you with ease process.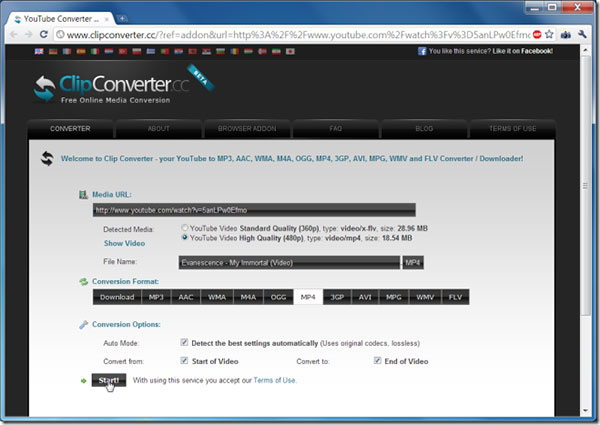 How to download YouTube videos online
1. Access clipconverter.cc in your browser. Clip Converter is an online YouTube video downloader. You can use other downloaders. The process is similar.
2. Open a new tab in browser and search for your favorite YouTube video.
3. When discover the YouTube video to save, play it in your browser and copy its web address.
4. Turn to Clip Converter and paste the web address in URL box.
5. Choose MP4 or other video formats in Conversion Format and click on Continue to activate the transforming process.
6. When convert finishes, you can select the video quality from high definition, high quality, standard quality and mobile version.
7. Drop a name in the File Name box.
8. Finally, click on Download button to save the YouTube video to your digital device.
How to grab YouTube videos through add-ons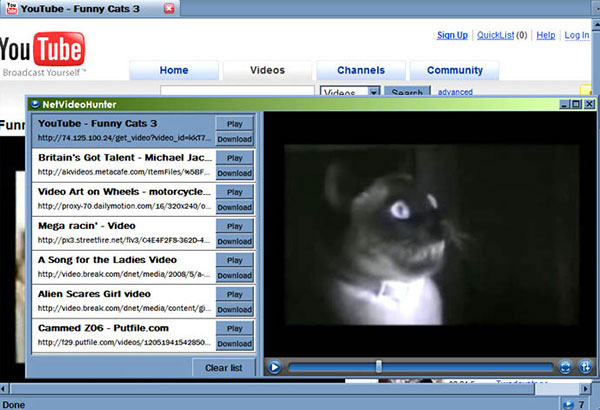 1. There are some add-ons that have the ability to save YouTube videos within browser, like NetVideoHunter. It is available to Chrome and Firefox.
2. After install NetVideoHunter in your browser, its blue icon will appear on the ribbon area.
3. Play the YouTube video you want to download in your browser.
4. And click on the blue icon to open NetVideoHunter. You will discover the title of the video shows up in its cache panel.
5. Click on download button next to the video title; you can save the YouTube video to your computer directly.
6. Or you can tap on play button to preview the video in NetVideoHunter.
Conclusion
Based on the introduction above, there are at least four ways to save YouTube videos to your computer. QuickTime seems the best way to download YouTube videos for Mac users. It is not only easy-to-use, but also free to charge. Online video downloader, like Clip Converter, is another good choice. However, you have to use the trustable websites, since some people have reported online video downloaders spread virus. Some add-ons, such as NetVideoHunter, are convenient downloaders as well. While if you are searching for the ultimate solution to save YouTube video, you could try Tipard Screen Capture. You will be attracted by is powerful recording ability and excellent quality of outputs. If you have any query about the solution to save YouTube videos, you can share your points in the comments in the article.