3 Best Methods on How to Record Video from Ustream Easily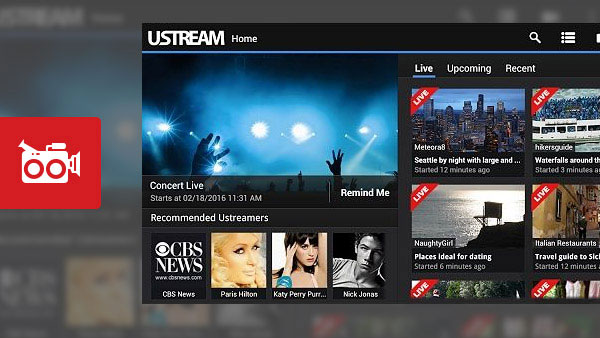 Ustream is one of the most popular online video streaming providers. Now its monthly active viewers have reached more than 80 million. There are many video clips, including news, entertainment, live show, sports and more. And it was also one of live game streaming partners of Sony's PlayStation 4. Although we can enjoy these video clips, the poor internet connection may be a constraint, especially the mobile internet connection. The best solution is to record Ustream videos, for download option is unavailable. Recording online video seems not an easy task for common people, because they do not have the best tools. Therefore, this article will introduce how to record Ustream videos with the best tools.
Part 1. Record Ustream videos with Tipard Screen Capture
Tipard Screen Capture is one of the easiest screen recorders. The most impressive feature of Screen Capture is to capture the online video with the best quality. Most screen recorders have to face the problem of poor quality of recorded videos. But if you use Screen Capture, you do not need to worry about the quality issue. Here are more other powerful features of Screen Capture.
1. This Ustream recorder allows you to customize the screen size depending on your requirements.
2. Users could capture the video files and audio files and enjoy 100% original quality.
3. It has the ability to set recording time, so Screen Capture could record Ustream videos alone.
4. Before saving the output, users could preview the recorded video.
5. The program works with Windows XP or above operation systems. It is compatible with Windows 10.
6. Screen Capture supports almost all audio and video formats, including 4K videos and HD videos.
How to record Ustream videos with Screen Capture
When you want to record Ustream videos with high quality on Windows, you can learn more detail about the process to get the videos with Tipard Screen Capture. Just play the video to record and open Screen Capture.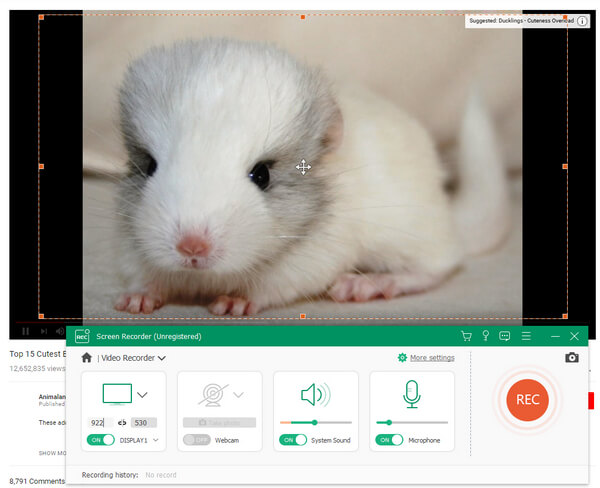 Step 1

Click on Custom in SelectRecording Area section. And then the control points will show up on the edges. You can drag the blue control points to set the capture size. Or you can select Full screen to capture the whole screen.

Step 2

If you need to interact with video when recording, like capture a video tutorial, you can select Microph Audio in Select Recording Inputs section.

Step 3

The Duration option allows users to set the recording time. After settings, click on REC button on the right side to start to record. During recording, you can use cursor to interact with the video.

Step 4

When finishing, click on the red button again to stop. Screen Capture will play the recorded video automatically. Finally, click on Save to store the Ustream video to a folder on your computer.
Part 2. Capture live broadcast via Ustream web broadcaster
Actually Ustream is a popular live platform. More and more people choose to show themselves. But you cannot record the broadcast while broadcasting. It has realized such requirements and provide broadcast recording tool, web broadcaster. Although it is not as powerful as Tipard Screen Capture, users can utilize it to record their own live broadcast.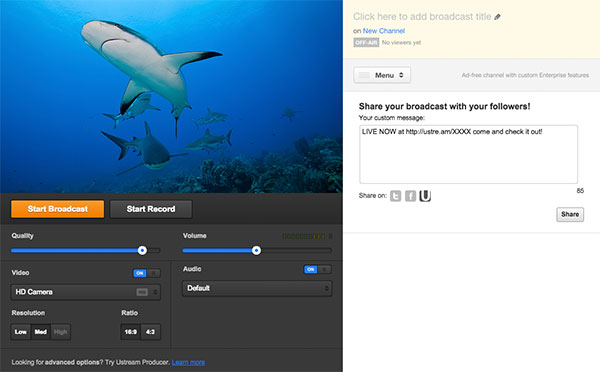 1. When you start to broadcast or play a video clip, click on Start Record button on the bottom right corner. Its Web Broadcaster will start to capture.
2. After you tap on Stop Broadcast button to complete the live show, click on Stop Record button beside.
3. Then you can preview the video to make sure everything works well.
4. Before save the video, you have to write down the title and description for the video.
5. Click on Save video, it will be saved in your channel. You can find it in Dashboard > Channel > Videos.
6. Finally, you can use video downloaders, like Tipard Video Downloader to save the video from your Ustream channel to computer.
Part 3. Grab Ustream video by Chrome and Screencastify
Although screen recording Ustream video online is more difficult than using software, the benefit is you do not need to install programs on your computer. Some screen recorder plugins of Chrome have the ability to record videos, like Screencastify.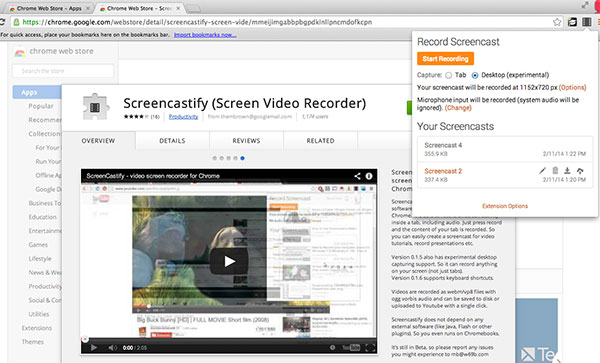 1. Search Screencastify in Chrome Web Store and add it to Chrome.
2. If Screencastify has been installed successfully, its icon will appear on the ribbon.
3. Navigate to the video to record and open Screencastify.
4. In the Record Screencast, you have to decide the video source and other options. Screencastify supports to record websites and desktop. If you want to record Ustream video, you have to select Tab. Then check the boxes of Microphone and Tab Audio.
5. Play it to capture and click on Start Recording button in Record Screencast window.
6. During recording, you can adjust the Mic level in Record Screencast window. If you check the box of Show preview window, Screencastify will show you the preview.
7. After recording, click on Stop Recording to save the recorded video to your computer.
Conclusion
Based on the introduction above, you might understand how to record Ustream videos with 3 different ways. The methods recommended in this article have their advantages and shortcomings. Web Broadcaster is more appropriate to record live broadcasting. However, you have to use other tools to download the recorded video. Chrome and its plugin are more convenient; but Screencastify only allows you to record less than 10 minutes. If you want to record long video, you have to pay for upgrade version. Tipard Screen Capture is more powerful, for it could provide more useful features. You can choose a suitable way according to your requirements.
Of course, there are other resolutions to record Ustream video files, you can choose any of them to get the desired files accordingly. If you have a special method to get Ustream videos in high quality, you can feel free to share the solutions with us in the comments.