How to Record and Download Google Video Files as Profession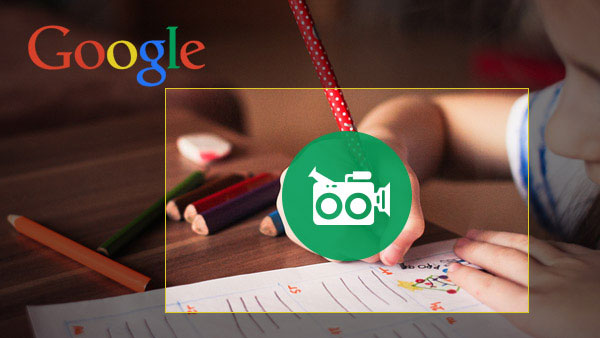 When we talk about Google video, the first service merge in your mind should be Google Hangout. It is a video communication platform to replace three Google message produces, including Google Talk, Google+ Messenger and Google+ Hangouts. Some people will compare Google Hangout with Skype or FaceTime. Actually, Google Hangout is not only a one-on-one chat service, but also able to cover instant messaging, video chat, SMS, VOIP and live broadcasting. Another important feature of Google Hangout is multi-person video conference calls. During broadcasting or conference, you might need to record the session. Therefore, this article will show you how to record Google video with simple steps.
Part 1. Record Google videos with Tipard Screen Capture
Tipard Screen Capture is one of the best Google video recorders, which makes the whole process of recording easier. It has a user-friendly interface, so you can navigate with Screen Capture. Another attractive feature is to capture Google video with the best quality. You do not need to concern about the skipping or other quality issues, if you utilize Screen Capture to record Google Hangout videos. Just check the other impressive features of Tipard Screen Capture.
1. Screen Capture will grab the audio files and video files with 100% original quality.
2. Users could customize the recording screen size. Screen Capture provides full screen recording and the option to set screen size manually.
3. It has the ability to set recording time and stop recording automatically.
4. After grab Google videos, you could preview the recorded video.
5. The video capture is compatible with Windows XP and above operation systems, including Windows 10.
6. Screen Capture supports almost all audio and video formats, including 4K videos and HD videos.
How to record Google Hangout video with Screen Capture
Just download and install the latest version of Tipard Screen Capture from the official website first. And then you can start a Google Hangout video and open Screen Capture record different Google video files with ease.

Step 1
Tap on Custom in SelectRecording Area section of Tipard Screen Capture to activate the control points. After the control points appear, you can move them to set the recording screen size. Or you could choose Full screen to capture the entire screen.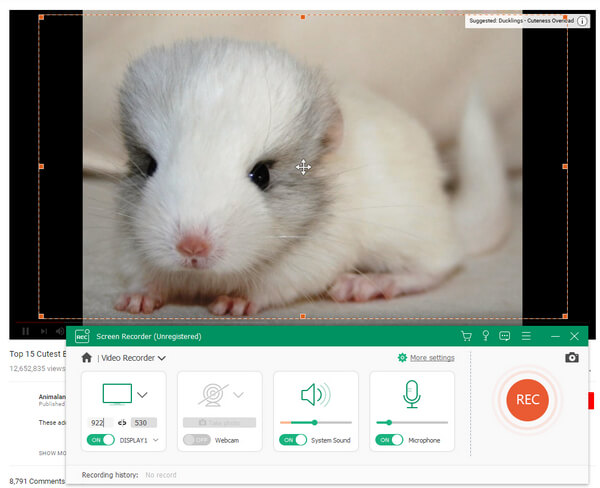 Step 2
Screen Capture also supports to shoot the interactions with Google video. All you need to do is to enable Microph Audio on in Select Recording Inputs section. Other settings include the Duration option, which allows users to set the recording time.
Step 3
After settings, click on red REC button on the right side to begin to shoot. During the process, you can move cursor to interact with Google Hangout video.

Step 4
If you have set Duration, Screen Capture will stop automatically. Otherwise, you have to click on the red button again to stop it manually.
If the output looks perfect in preview, click on Save to store the Google video to your computer. After that you can also sync them to smartphone or send via email.
Part 2. Shoot Google Hangout video on YouTube Live Stream
Google had announced that Hangouts on Air would be discontinued on September 12, 2016, so users have to switch to YouTube Live Stream to record Google videos. Fortunately, the process is as simple as on Hangouts on Air. Here is the detail process for how to record a Google Hangout on YouTube Live Stream.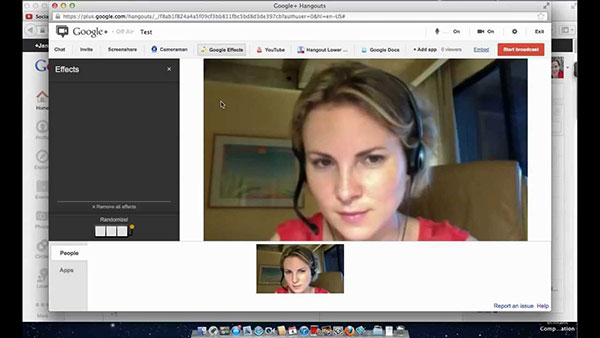 Step 1
Access YouTube website and log in your Google account. Google will take you the dashboard, select My Channel on the left ribbon to continue.
Step 2
Click Video Manager on the top menu to open Creator studio, which contains all your Google videos. Then select Live Streaming and then Events.
Step 3
Located to right side and click on New Live Events to open create a new event window. In this window, you have to set the title and click Go Live Now on the upper right corner.
Step 4
A Google Hangout is activated. Once click on the green Start Broadcasting button, you can start streaming and inviting friends online.
Step 5
When finished, click on Stop Broadcasting button on the bottom.
And then YouTube will record the Google video and save it in your channel automatically. If you want to upload the files to YouTube, it should be the most convenience method for you.
Part 3. Download Google Hangout with Chrome and its add-on
Close the Google Hangout window and return to creator studio page. You can preview the Google Hangout video in Video Manager. Although YouTube allows users to share Google video on social media, it does not support to download it to computer. Video Downloadhelper for FireFox is a nice solution to download Google video without any extra programs.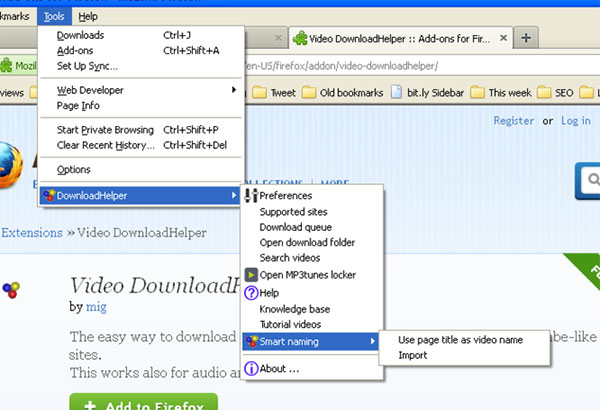 Step 1
Search Downloadhelper in Chrome Web Store and add it to Chrome.
Step 2
If Downloadhelper has been installed successfully, its icon will appear on the ribbon.
Step 3
Play the Google video just recorded and open Video Downloadhelper.
Step 4
Select the cache of Google Hangout video.
Step 5
Click on Download button and select a destination.
Step 6
Then your Google Hangout video will be saved on computer.
When you want to save the Google video on other social media sites or use another browser, you can also choose another Plugin for your browser to achieve the similar results.
Conclusion
This article has introduced 3 different methods to record Google video in details. And you can compare the three solutions to choose the best one for you accordingly.
1. Google had given up Hangouts on Air, so users have to create Google Hangout videos and record them on YouTube Live Stream. Fortunately, YouTube Live Stream has the ability to record Google videos automatically. But you cannot download the record from your YouTube channel directly.
2. The Firefox Browser addon, Video Downloadhelper, could help you to achieve this task and download the Google video records to your computer. In order to capture a video with large size, it might crash the whole browser and turn the video into vain.
3. When you want to ensure to capture a desired Google Hangout video, Tipard Screen Capture is the best solution to make sure a high quality video. Compared to other video recorders, Screen Capture also could guarantee to record a high quality of Google video for you.
Besides the above solutions, you can also use other methods to capture videos according to your own requirements. If you have any query related to capture Google video files, you can feel free to share about your experience in the comments.