YouTube Multimedia Recorder – Capture YouTube Video and Audio Easily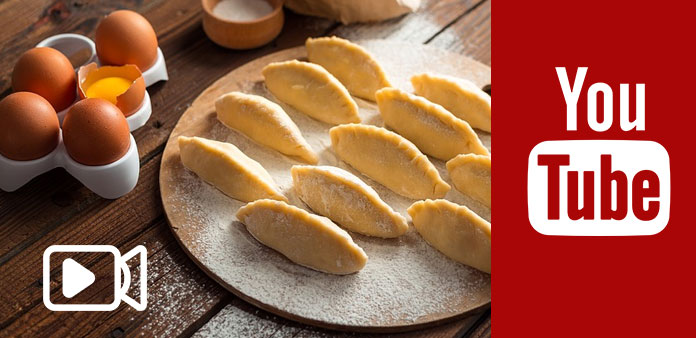 To keep favorite YouTube video or audio parts, use media recorders to capture is a nice way. You can cut, merge, add special effects on those recorded YouTube videos, as well as audios. Moreover, it is also benefit to collect your idol's best moments. As for recording audio from YouTube, when you listen good songs for the first time, you can extract or record to distinguish. There are various multimedia capturers online and offline, with which you can capture YouTube in simple process.
Part 1. Tipard Screen Capture – Manage YouTube with Ease
Tipard Screen Capture is the Windows capturer to record video and audio simultaneously or partly. It means you can capture HD YouTube video to computer with or without sound. And you can personalize recorded videos with special effects afterwards. To avoid noise, Tipard offers users record system audio or use plugin microphone sound. Or you can choose to turn off audio recording filter to capture YouTube video without music.
Step 1

. Set your YouTube video to the part you want to begin.

Step 2

. Customize screen capture size by your mouse, or set length and width ratio.

Step 3

. Set screen device and recording inputs on Tipard Screen Capture.

Step 4

. Click REC red icon to start YouTube video recordation, and play your YouTube video part online.

Step 5

. Tap the record icon again to stop recording on Windows computer.
After that, you can preview capturing YouTube videos automatically. Later, the YouTube Video Capture allows users save or share captured videos. As for recording audio from YouTube, Tipard Screen Capture offers high quality sound grabbing service too.
In addition, Tipard Screen Capture can record audio out of YouTube. For instance, you can regard it as movie part downloader at Yahoo, TED, CBS, Youku and other video viewing website.
Part 2. Capture YouTube Video
If you just need to capture videos from YouTube, you can consider following ways. With easy to use operations and high quality video output, it is just a piece of cake to capture YouTube video for free.
TubeMate
With TubeMate, chopping YouTube videos is an easy job. You just need to type YouTube video address and then start recordation. There are different video resolution options you can choose after using record YouTube video app for Android. The video length depends on your SD card memory space.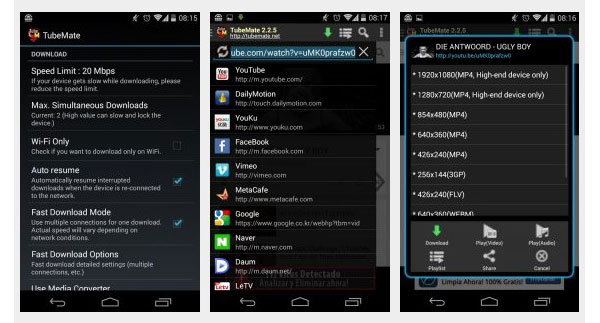 Step 1

. Copy YouTube address on TubeMate to open.

Step 2

. Tick Auto Resume and Fast Download Mode to avoid interpretation during downloading

Step 3

. Click Download icon and choose your YouTube video resolution.
Or you can share downloaded YouTube video too. Tube Mate can download videos not only from YouTube, but also from Facebook, Vimeo, Youku and almost all video viewing websites.
TubeChop
TubeChop is the tool for people to capture YouTube video free online. Once you upload video to TubeChop, you can use it to edit and cut the part you like. Moreover, you can share recorded YouTube videos with friends.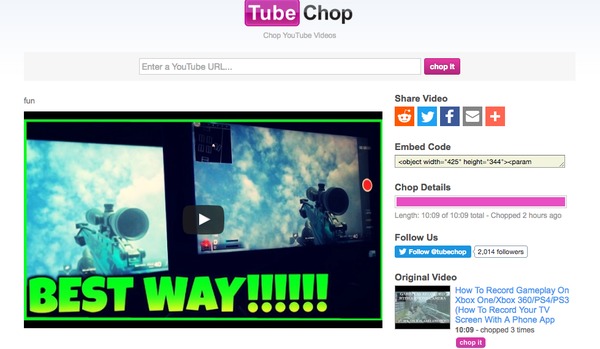 Step 1

. Copy and paste your YouTube video address to the URL blank, and then click chop it icon.

Step 2

. Open your video and then start chopping with the software online.

Step 3

. You can share or download YouTube video parts after recording online.
There are 196 social video sharing platforms you can choose, by TubeChop. The chopped detals can be viewed on the right pane.
VLC
VLC media player is the free and open video recording tool to capture YouTube media. With no ads, no spyware, no user tracking and no in app charges, VLC is the video recorder supported by a non-profit organization. You can record and output recorded YouTube videos in all formats, as well as input media and input formats. Moreover, VLC works well on Windows, Mac, Android and iOS.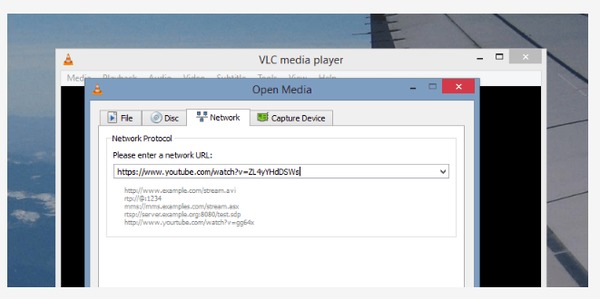 Step 1

. Copy your YouTube video URL and then paste it into VLC media player.

Step 2

. Select codec information or media information, according to you use Windows or OS X system.

Step 3

. Find the location on the bottom and then paste it into a new page of your browser.

Step 4

. Right click the video and then choose Save as.
Then you can get whole recorded videos from YouTube clips for free. The advanced video filters enable users edit captured YouTube video moment in more personalize way.
Part 3. Record YouTube Audio
If you fall in love with background music in YouTube video, you can extract audio from YouTube videos, or you can choose to record YouTube songs only. Moreover, you can merge and edit recorded songs into new version.
Musi
Musi is the unlimited music capturer of YouTube. It means people can stream and organize any YouTube audio for free. In addition, the smart playlist and music library enables users collect and record audio from YouTube easier. With over 100 million YouTube music captures, users can use it for iPhone and iPad with better experience.
Step 1

. Type the name of music or artists in the search box.

Step 2

. Choose the one you like and then click the add icon on the right.

Step 3

. Use editing filters to edit songs after recording music from YouTube freeware app.
Actually, with so many YouTube songs recorded before, Musi has been a middle music player more than YouTube audio recorder app. Though you can extract YouTube audio on iPhone and iPad for free.
Apowersoft Straming Audio Recorder
Apowersoft has been nice audio recorder, with which people can extract and chop music from other video viewing websites. The supported audio formats of Apowersoft contain MP3, AAC, FLAC, WMA and etc. as for output audio types, there are MP3, WMA, AAC, M4A and other popular music formats. You can download and save them as iPhone ringtone, or just like common music to enjoy. Once you start recording music, Apowersoft will edit audio information for you automatically.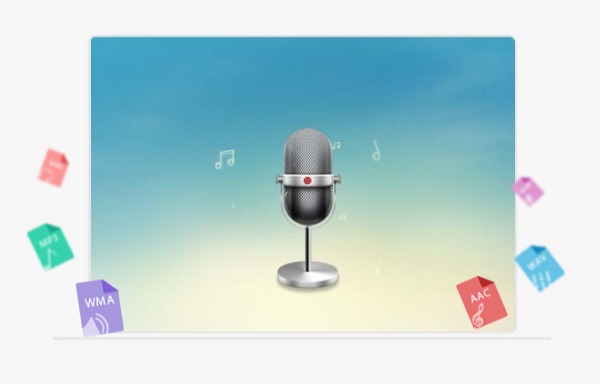 Step 1

. Tap Record icon on the left pane.

Step 2

. Choose Record settings from More list, to choose audio source, audio quality and output format. Click OK to save your settings.

Step 3

. Open YouTube music and then click Record icon on Apowersoft to capture.

Step 4

. Pause and resume freely by click the stop icon.

Step 5

. Download or share captured audio from YouTube freeware. Or you can move it to Library by the small grey icon too.
If you need to convert music format, Apowersoft can do batch conversion. The editing filters you get from Apowersoft leave more personalize space for recorded YouTube audio. Moreover, you can burn your audio to black CD or share to iTunes, if you are confident with your output music.
Part 4: FAQs of Recording Video and Audio from YouTube
How do I take audio from a YouTube video?
For taking audio from a YouTube video, you can use Tipard Screen Capture. Select Audio Recorder in the main interface, and then make the audio recording settings, and select the output format as the audio, and then click REC to start recording audio once playing the YouTube video.
Is it legal to record from YouTube?
It's a violation of both the Terms of Service and International copyright law to download a video that isn't yours, or doesn't have a download link provided by YouTube. However, if you just want to get the video or audio from YouTube for listening offline for yourself, it seems not to be illegal in YouTube's claims.
Is it better to download or stream music?
Downloading music means the file is transferred directly to your device and stored there, while streaming music will let you listen over the Internet but you do not own the tracks actually. While downloading music will eat up your storage but gives you offlineplayback. However, streaming music lets you access the massive music anytime and anywhere if you get an Internet connection. It is hard to say which one is better, and the better one is better for what you need.