The Top 5 mp3skulls Alternatives in 2017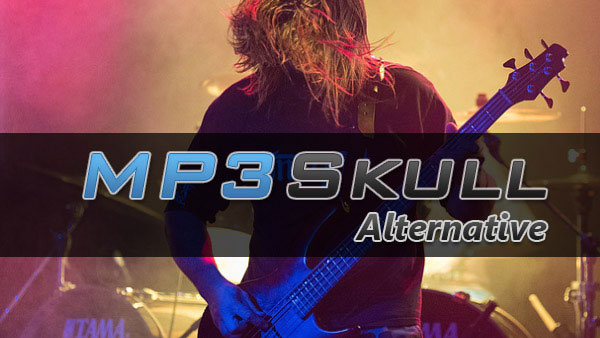 Music is the oldest way of entertainment. And now it has become a new headline on newspapers, for the problem of copyright. Mp3skulls is one of the prevalent music download websites. More and more people like to enjoy its free download service; however that is a disaster for musicians. So last year the Recording Industry Association of America along with Sony, Warner and Universal. Besides heavy fines, the court asked to turn over the domain. Although that sounds a good news to music industry, people enjoy and download favorite music on Mp3skulls may feel sad. Therefore, this article will retrospect and recommend the best alternatives of Mp3skulls.
Part 1. The retrospect of Mp3skulls
Mp3skulls is one of the famous websites that offer download links of MP3 files on third party sites. It had been founded in 2010 and daily users had reached one million four years later. After the suit, it has been moved to a new domain. And in October 2016, it shut down. Although it has been criticized for privacy, it did provide some attractive features.
1. It was totally free to download any songs you like, so we could save a lot of money.
2. It provided oceans of music to save in your hard drive.
3. The most powerful ability of Mp3skulls is to download music from third party websites.
4. It was very safe to download favorite songs to your computer.
Part 2. Five best Mp3skulls alternatives
Given Mp3skulls has been offline; this article will introduce some best alternatives. And these alternatives are all legal.
1. Tipard Screen Capture
Tipard Screen Capture is not only an audio downloader, but also a video recorder. And it is the best desktop application. The most powerful feature of Screen Capture is to download the online music with the best quality. Its easy-to-use feature attracts a lot of users as well. Other impressive features of Screen Capture include:

Other powerful features of Screen Capture include:
1. This Mp3skulls alternative has the ability to capture the online audio files with 100% original quality.
2. The interface of Screen Capture is user friendly. Then concise design will give you a smooth experience.
3. Users could record their voice with Screen Capture as well.
4. Screen Capture is compatible with Windows 10.
5. It supports to record almost all audio files and convert the output to common audio formats, like MP3, AAC, M4A and WMA.
2. Beemp3.org
Beemp3 is a prevalent institute of Mp3skulls. Like it, Beemp3 is an online service, so you do not need to install anything on your computer. The basic features of Beemp3 include: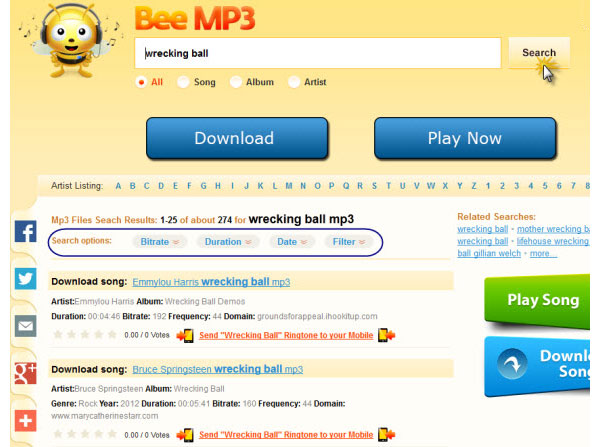 1. Beemp3 organize music in categories. You can search your favorite songs by title, artist, album or genre.
2. It is free and cloud based service.
3. It also has a mobile version, so it is compatible with mobile devices as well.
4. According to Google Safe Browsing, Beemp3 is a safe website. You can search and download high quality music from it without any concerns.
3. Mp3.com
Mp3.com is another popular Mp3skulls alternative. The most similar part of Mp3.com is they all have a large collection of music. Mp3.com does not only include popular music, but also collect niche artists and their songs, like some blues groups I have never heard before. The attractive features include: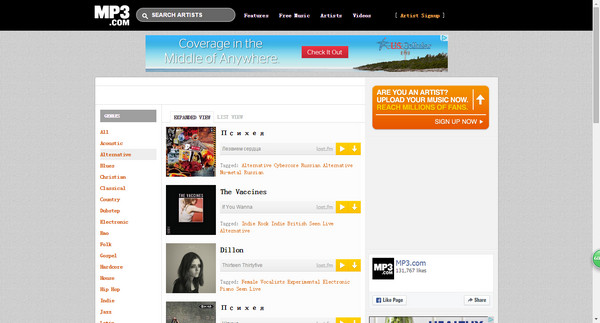 1. It is totally free and legal without any privacy problems.
2. You can enjoy the music and download service on Mp3.com easily; it even does not ask users to sign in.
3. It also integrated music videos feature.
4. SoundCloud
SoundCloud is a world famous audio sharing and enjoying platform. And its database contains over 500 thousand popular songs; and users could download these songs freely. That makes it one of the best Mp3skulls alternatives. Other appealing features of SoundCloud include: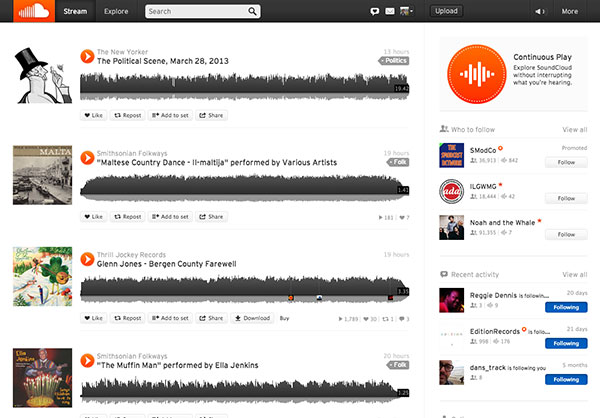 1. It is available on both PCs and mobile devices. And you can sign in one account for more than one device at once.
2. SoundCloud allows users to download and upload music freely. If you are an artist, you can broadcast your music here.
3. It organizes music in categories, so you can find the new music easily.
4. SoundCloud has the ability to filter the audios when you search for some songs.
5. Naij Music
If you are willing to watch some advertisements to exchange free download service, Naij Music is a good Mp3skulls alternative. The basic features of Naij Music include: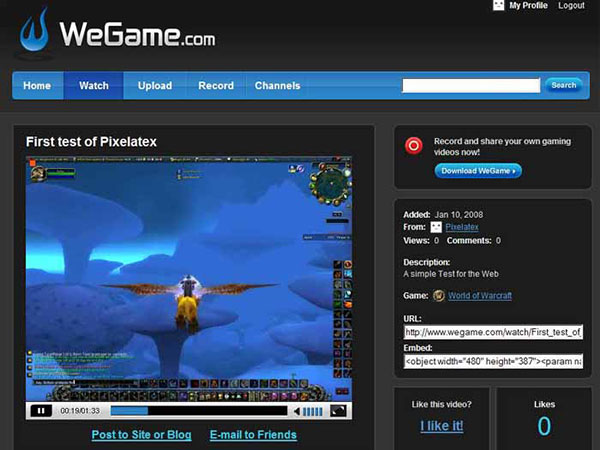 1. Naij Music is another online music download service.
2. It arranges the music according genre and it includes approximately 25 music genres.
3. The download process is very simple. All you need to do is to find your favorite songs, click it and download it to your computer.
4. You have to watch a 5 seconds advertisement to exchange the free download service.
Conclusion
Based on the recommendation, although Mp3skulls has been shut down, music enthusiasts do not need to feel sad. According to the survey, there are at least five best alternatives. And these alternatives are all legal, so you do not need to worry about privacy and other problems when you download music. SoundCloud is not only a music downloader, but also a broadcast platform. Mp3.com provides more niche music. The design of Beemp3s is most similar with Mp3skulls. Naij Music asks users to watch some advertisements to exchange free service. If you need a desktop alternative, you can try Tipard Screen Capture.