Capture and Save Streaming Video on Windows/Mac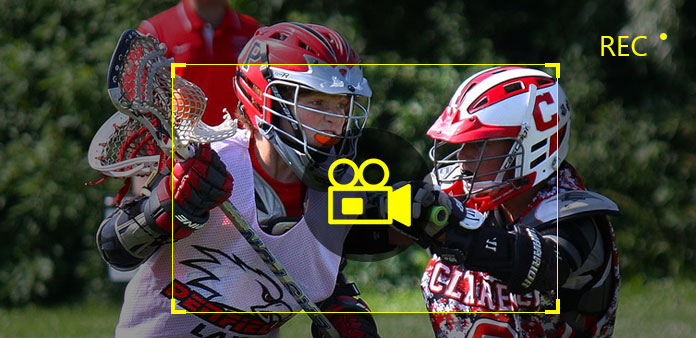 For many people, downloading videos is a nice way to keep favorite videos to enjoy offline at any time. However, most popular video sharing websites do not support users to download any videos. It means you can only view media online. What a pity it is. As you know, YouTube has been one of biggest video upload and share platform, anybody can post videos in any themes. Therefore, it is common to get favorite videos, or only YouTube owe this video. Then you need to run one magic tool to solve this problem, which is screen recorder. With the help of screen recorders, you can record any streaming video and audio, no matter the website support you to download or not.
Part 1. Capture videos via Tipard Screen Capture on Windows
OS Supported: Windows XP (SP2 or later), Windows 7, Windows 8, Windows 10
For Windows users, Tipard Screen capture should be streaming video recorder best software. First of all, all your recorded video and audio are in 100% original quality. You can enjoy captured videos just like streaming videos online. Secondly, the customize screen capture size enables users to adjust recording objects. Thirdly, the automatic preview feature and several output choices give people more space to capture streaming video on PC. Not mention to audio settings of avoiding noise influence. Therefore, no matter you wan to record streaming video from any website, Tipard Screen Capture is always your first choice.

Record Streaming Videos on PC
There is no need to worry whether Tipard Screen Capture can record other online streaming videos or not. Here are online video sharing websites out of YouTube, which are Metacafe, Vimeo, Yahoo, CBS, Niconico, Facebook, Dailymotion, Vevo, TED, Youku and Netflix. Moreover, you can get 8 4K UHD video formats and 6 4K UHD encoding. Not mention to various HD video, SD video and audio formats you can convert.
Step 1

: Choose whether you want to record System Audio or Microphone under Select Recording Inputs choices.

Step 2

: Customize your record screen area by your mouse, or to set accurate length and width under Select recording Area list.

Step 3

: Tap RECicon to begin online media recordation on Windows. Then open your video to start. You can pause and resume by click the square icon besides start option.

Step 4

: Click the recorder icon again to stop streaming video recording on Windows computer. Then Tipard Screen Capture will start preview process automatically.

Step 5

: Choose Save option to output your media recorded in several formats, if there are no other problems about your recordation online.
If you want to capture streaming videos from the Internet for long time, set the capture time on Tipard Screen Recorder, which can help you record online videos automatically without time limitation. The length of your captured video depends on how much storage room your hard disk can provide.
Part 2. Save streaming videos by Movavi Screen Capture Studio on Win/Mac
OS Supported: Windows XP/ Vista/ 7/ 8/ 10 or later; Mac OS X 10.6.7 or higher
Movavi Screen Capture Studio is the combination of media recorder and editor. With easy screen capture interface and high quality footage, people can manage streaming video and audio from any websites. With similar customize screen size and audio settings like Tipard Screen Capture, Movavi offer people similar service of screen recording online. And if you are headache about long time streaming video recording, Movavi has capture timer, which can set start time and end after to get more accurate media recordings. Moreover, you can specify record date on captured streaming video on Mac or Windows computers. The presets and editing filters you can get from Movavi are enough for online video recording.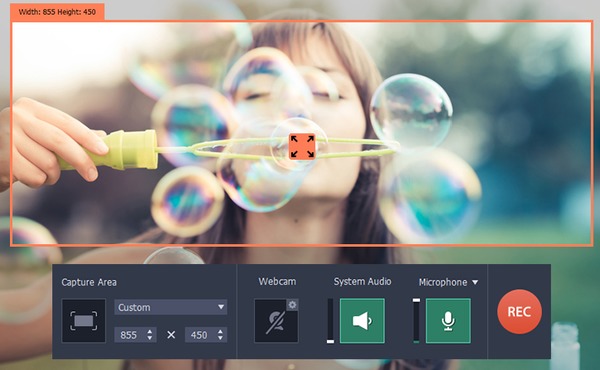 Capture Online Videos on Windows/Mac
With capture streaming video free version to try, Movavi provides many video and audio capture filters for free. There is one creative thing Movavi Screen Capture Studio offer is that you can get 5 seconds countdown time to prepare after press record icon. And once you tap stop icon, Movavi will save the recorded video to your hard disk in MKV format. After that, you can use built-in media editors to trim, merge and export in customize way.
Step 1

: Choose Capture Area in several choices. Or you can set manually.

Step 2

: Open Webcam or not. And choose whether to open System Audio or Microphone, with adjustable volume.

Step 3

: Go to Capture menu to tick Start and end on Schedule, and then, fill in start time and end time blanks.

Step 4

: Tap REC icon to start to capture streaming video and audio for free. Click Pause icon whenever you want to skip, and resume without time limitation.

Step 5

: Click Stop if streaming video recording process has been finished. You can view recorded size and duration on the left corner.

Step 6

: Edit your recording to enhance video quality with easy editing tools. After that, you can use More Presets list to choose suitable output format you like.
In conclusion, Movavi Screen Capture Studio is a fun but professional multimedia recorder and editor. For people who need to record streaming movies, video songs, tutorials and other simple capturing videos is enough.
Part 3. How do I Capture Streaming Video from a Website?
If you do not have enough space to run third party streaming video recording applications on computer, use plugins can do the similar work too. To solve online media capturing problem in free way, I have search two video record plugins, with light outlook and powerful functions.
1. Flash Video Downloader
To capture streaming video on Chrome, you can consider Flash Video Downloader. With super easy screen record process, you do not need to handle any external video recording experience before. You can download online videos and flash videos on Chrome from 99% of websites. But there is one pity that you cannot download YouTube videos to hard disks. It has been locked, because of the restrictions from the Chrome Store.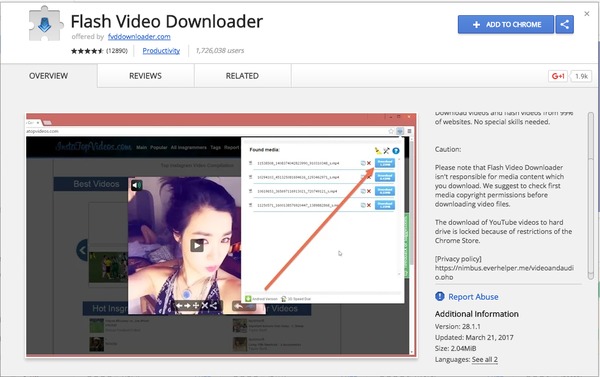 Step 1

: Install Flash Video Downloader to Chrome.

Step 2

: Click the Record icon on Chrome to start recordation.

Step 3

: Tap Stop icon to finish, and then select Download option to save recorded streaming video by Chrome plugin to your hard disk.
You can capture streaming audio on Chrome in the same way too. Remember do not hurt copyright permission after you get online videos.
2. Video DownloaderHelper
Video DownloaderHelper is the tool, which you can record and download YouTube streaming media. Moreover, it can capture streaming video on Firefox with many popular video sharing websites supported. As a bonus, Firefox video recorder can capture Twitter Periscope and other fully browsing session, with highlight cursor effects to add on.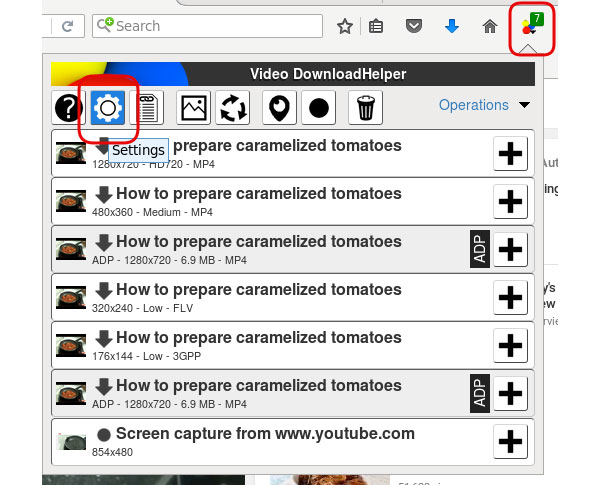 Step 1

: Install and sign up Video DownloaderHelper account.

Step 2

: Click Record option and then download with several output formats and video quality choose.
Video DownloaderHelper allow people copy URL link and make pin, out of simple recordation online. If you are hurry, the Quick Download option can save more time. In addition, you can convert local files with the Firefox streaming video recorder too.