How to Download Music with Audio Downloader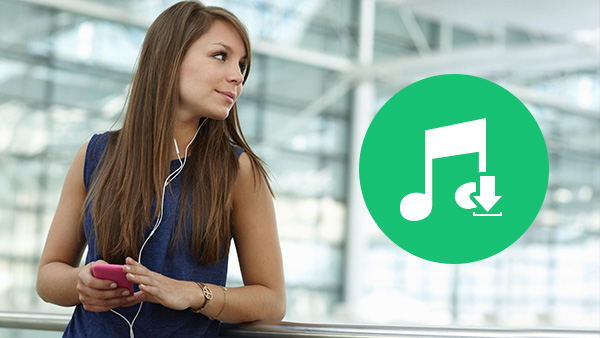 Audio downloader is a useful tool to all people in digital era. Music is the oldest entertainment way in this planet. As the technology development, digital music and music streams already become the new way to listen to music. There are plentiful music databases, websites and apps available currently, like SoundCloud, YouTube and more.
However, according to the survey, most people prefer to listen to music on road, on train or on plane. Considering lack of internet connection and poor mobile internet connection in these situations, most music might be consumed offline. Then it is important to find out an appropriate audio downloader and use it to download music. This post will introduce the best ways to download music on different platforms.
Part 1. Download online audio on Windows
If you are looking for the best audio downloader for your PC, Tipard Screen Capture is your best choice. Firstly, Screen Capture will guarantee the music quality, for it integrates a powerful algorithm. So you can enjoy music offline with 100% original quality. Moreover, it is compatible with most Windows systems, including Windows 10. When upgrading operating system, you do not need to worry compatibility problem. Screen Capture does not have limit on recording length. You can use it to record online lectures as well. What is more important, the program enables you to set capture time and cursor. You can always get the desired audio with the excellent software.
How to download audio with Screen Capture
Step 1

Navigate to the audio you'd like to download in your browser or online player.

Step 2

Open this audio downloader on your computer and go to Record Audio tab to set the input sources.

Step 3

There are two options in Record Audio tab. System Audio will record the sound from your computer and Microph Audio will capture your voice through microphone. Here you need to enable System Audio and disable Microph Audio at the same time.

Step 4

After settings, play the music in browser and click on the red recording button to start downloading.

Step 5

During recording, you can pause and restart by clicking on the blue button. The sonic section will show you the length of the audio in real time.

Step 6

When finished, click on the red button again to save the audio file on your computer.
Part 2. Capture audio on Mac
Although there are plentiful audio downloaders, programs available to Mac are rare. So Audio Hijack for Mac attracts my attention. Besides basic audio downloading features, it also combines some Mac applications. Its input sources, for example, include system, microphone, QuickTime Player, iTunes, Safari, DVD player, iChat, Skype and more. Another unique feature is support to produce AIFF file, which is used to burn a CD.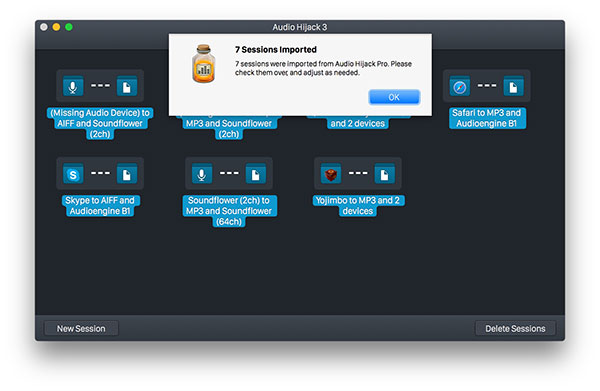 How to download music with Audio Hijack
1. After install Audio Hijack on your Mac computer, open this audio downloader in Applications folder.
2. Located to the music you want to download in Safari or other browser.
3. Back to Audio Hijack and select Safari or the browser you are using as the input source.
4. Click on Hijack button on the upper left corner, the audio window will show something.
5. Play the music in your browser, the audio window will show Recording.
6. Wait for until the music is over, press Record button on the top ribbon to stop downloading.
7. Click on Recording Bin on the left side menu to open recording bin window. You can export the audio file to iTunes, editor, or burn a CD; and then save the audio to your computer.
Part 3. Grab audio online
Many people prefer online services to desktop programs. And there are some online audio downloaders, like Anything2mp3. As its name said, it has the ability to convert anything to MP3 and download it to your computer.
Anything2mp3 supports a lot of streaming music websites, like SoundCloud, YouTube, Bandcamp, Vimeo, HotNewHipHop and so on. The process of download streaming music with Anything2mp3 is simple.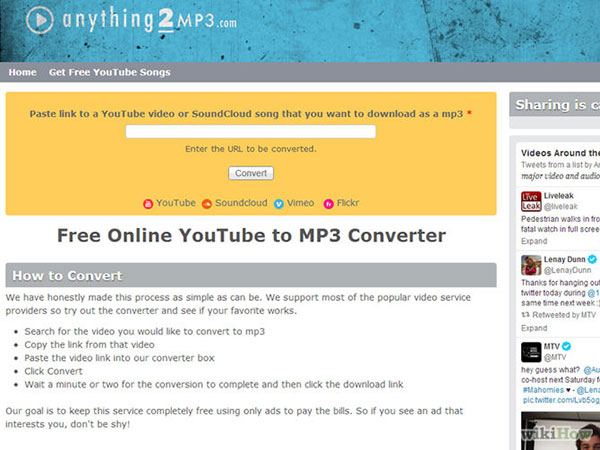 How to grab audio with Anything2mp3
1. Search for the music video or audio you'd like to convert to MP3 and download in your browser.
2. Once you find your favorite song, play it online and copy the webpage link. Or you can right click the music and select Copy the link address.
3. Access Anything2mp3.com in new tab of browser.
4. Paste the webpage link into the URL box.
5. Once click on Convert button, it will start converting the URL to MP3.
6. Wait a few minutes for conversion.
7. And then you can click on the download link to save the music to your computer.
Part 4. Get audio on smartphone
Smartphone is not only a phone, it has integrated various features, including listen to music. If we could download music on smartphone directly, it will be convenient to enjoy it. This section will introduce one great audio downloader for iPhone and Android handsets respectively.
How to download audio on iPhone
1. Download Total Downloader Free in App Store and install it on your iPhone. it is free to charge.
2. You can search the song you'd like to listen to offline within the integrated browser.
3. When you find it, press the download button. Then the music will be saved in your iPhone.
4. If you want to download multiple songs, repeat step 2 and step 3. Total Downloader Free supports to download multiple audios at the same time.
How to download music on Android
1. Search MP3 Music Downloader in Google Play Store and install it on your Android phone.
2. Enter the music title or artist in this audio downloader's search box.
3. Then you will get a long list of result. You can browse the results and preview the song before download.
4. Once you find the right song you want to enjoy offline, tap on the homonym button to save the music to music library.
5. Then you can listen to the music at anytime and anywhere.
Conclusion
Based on the introductions above, you should understand that it is not a difficult task to download audio on different digital devices. An appropriate audio downloader will help you to download online music or audio streaming quickly. Tipard Screen Capture, for example, is the best one to Windows users. Besides easy downloading process, it also could generate highest quality audio. Audio Hijack integrates into Mac applications well. So you can set the inputs and handle the output easily. Anything2mp3 is a great online audio downloader. And if you want to download music on smartphone, you can try Total Downloader Free and MP3 Music Downloader.