5 Best YouTube to DVD Converters to Create a Special Collection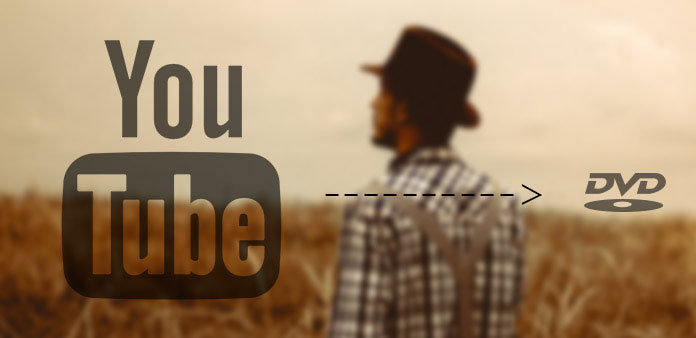 You may need a great converter to burn some YouTube videos to DVD for the reason that you are likely to have a wonderful collection of videos or you aspire to play some classic shots offline. What troubles you most is that YouTube is a terrific video library where you can only enjoy watching what you prefer online. So the following article will help you find the most suitable software for how to convert YouTube videos to DVD.
Top 1: Tipard DVD Creator – Best YouTube to DVD Converter
Tipard DVD Creator mainly focuses on converting multiple formats of videos such as MP4, AVI, WMV, FLV, VOB, MPEG, etc. Regarded as one of the most practical and multipurpose converters, the dominant and new feature of Tipard DVD Creator lies in that it can assist you to burn YouTube videos to DVD safely and freely. You are allowed to download and restore any kind of online videos coming from diverse popular websites other than YouTube. With ease, you can convert videos from YouTube to DVD just after you possess it. In what follows, instructions of using Tipard DVD Creator will be clearly explained.
Step 1
Go to its own official website to get it downloaded and installed. After that, you are supposed to run the program to insert a DVD disc into the computer to add video from YouTube to DVD.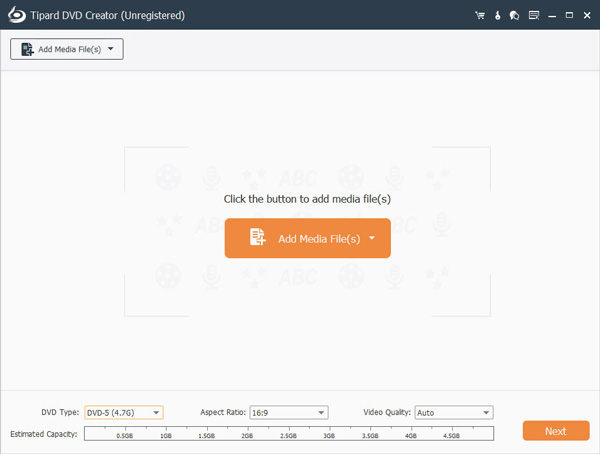 Step 2
Prepare URL of videos you feel like burning. The only thing you need to do is to browse the video site and copy the URL. The software can automatically paste the URL to the URL box.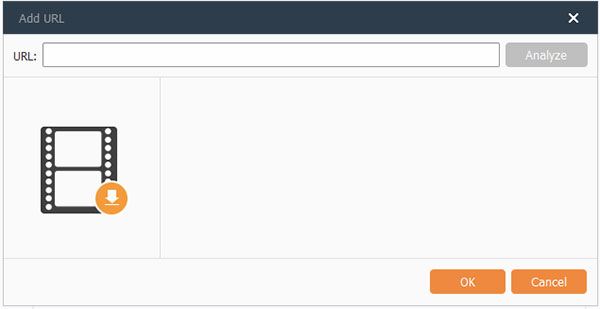 Step 3
Tap the "Analyze" button. You will be faced with several resolutions of video you can select from. Start your process of downloading YouTube videos. And then further adjust the video within the program.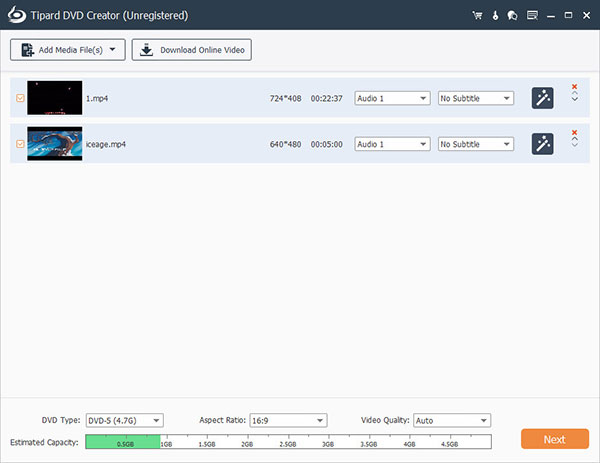 Step 4
Burn YouTube videos to DVD. You can add the DVD menu, background, frame and other parameters. After that you can click the "Burn" icon to turn YouTube files into DVD within few minutes.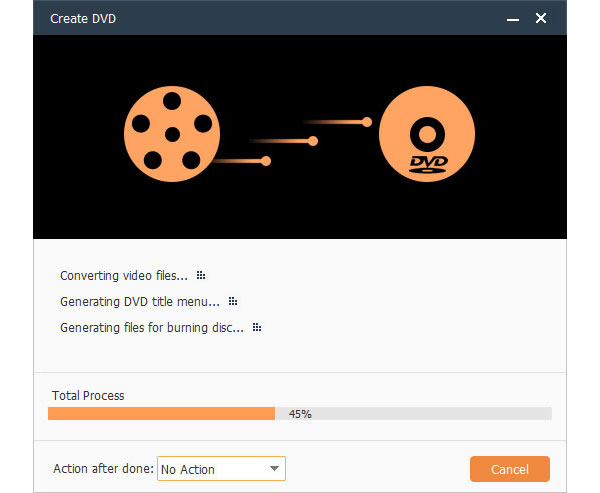 Top 2: aTube Catcher
Covering all the bases, aTube Catcher is a free tool which can download and burn YouTube videos. Offering access to convert and burn the videos of YouTube to DVD, it has the capacity to provide you with the great quality to view on a high resolution monitor. Also, it has a recorder for screen, making it possible to capture videos on your screen. You are guaranteed to take advantage of the latest version all the time.
After downloading and installation, launch it and you can go into its interface. Before you burn YouTube videos to DVD, you should download YouTube videos. Then, without using third-party solutions, you can drag what you have downloaded previously to its interface and start the conversion.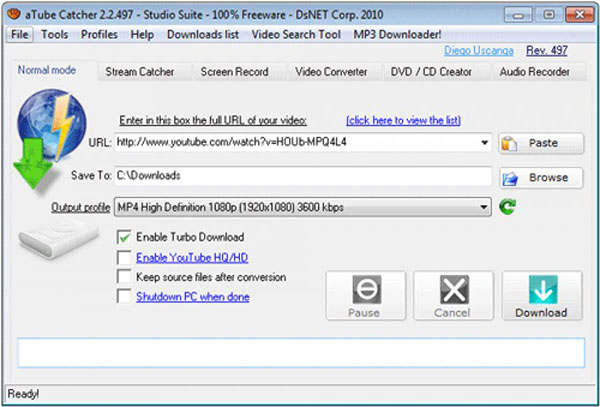 Top 3: WinX DVD Author
Similarly, WinX DVD Author allows users to download YouTube videos in SD, 720p or 1080p HD and burn the videos you have downloaded on your computer to DVD quickly and conveniently. Totally free and clean, the best feature of the software is its speed. What is more, the tool can be used based on your preferences. That is to say, there are some personal settings, such as Subtitle and add background music and so on for you to customize.
Run WinX DVD Author installed in your computer and insert a blank DVD disc into DVD-ROM. Click "YouTube Downloader" button to download YouTube videos. Then you should choose one version. At last, drag videos to its interface and start burning YouTube videos to DVD.
Top 4: Free YouTube to DVD Converter
Free YouTube to DVD Converter, as its name suggests, its main function is to download and burn YouTube videos to DVD. It can be set according to your preferences. You are permitted to custom the name of videos, restore download history; have a good time enjoying multistream downloading and so on. Besides, the simple and functional DVD menu will be created automatically. Next are some tutorials for you to refer to.
Download Free YouTube to DVD Converter, and then run it. You are supposed to add links of your YouTube videos. Paste them to the interface of the software. Later on, you can choose the format of the output. Click" Create DVD" button and after that, remember to have a check of your DVD video by tapping "Show in folder".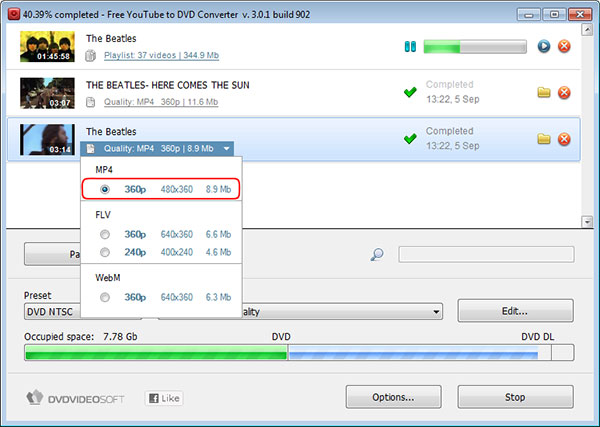 Top 5: iSkysoft DVD Creator
iSkysoft DVD Creator is compatible with Windows10, Windows 8,7,XP and so on. It is not a direct way to achieve burning. It is said that not only can it burn downloaded YouTube videos to DVD but also release more space and room for other software. It can give you a distinct navigation when you separate DVD into a number of sections manually. Also, the application can automatically split the videos into some proportions.
First, you need to get a DVD converter especially for downloading videos from YouTube. Then run this program. Import YouTube Videos to iSkysoft DVD Creator. You will have the capacity to edit the videos. Finally, start burning YouTube videos to DVD.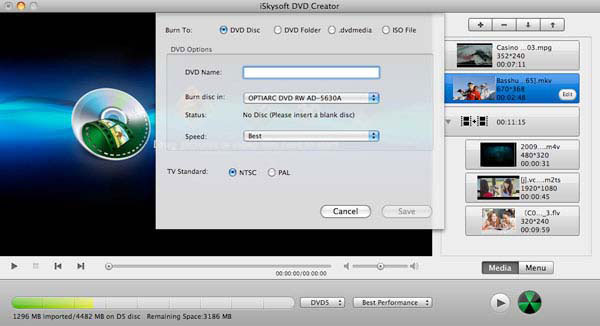 Conclusion
You must have a good knowledge of the functions and features of software the article mentions above. Though they have some in common, each of them possesses its own advantage. Tipard DVD Converter is professional software and has high efficiency in burning YouTube videos to DVD. You can also try other applications to deal with the problem. Sincerely hope you can enjoy your watching!