Tipard iPhone Ringtone Maker Guide
Step by Step Guide
Step 1: Install Tipard iPhone Ringtone Maker
Download and double click Tipard iPhone Ringtone Maker installation file; then follow the instructions to finish the installation.
After that, please launch iPhone Ringtone Maker, and the registration window will pop up automatically. You can enter correct User Name and registration key to finish registration, or you can just skip the step to try this iPhone ringtone maker firstly.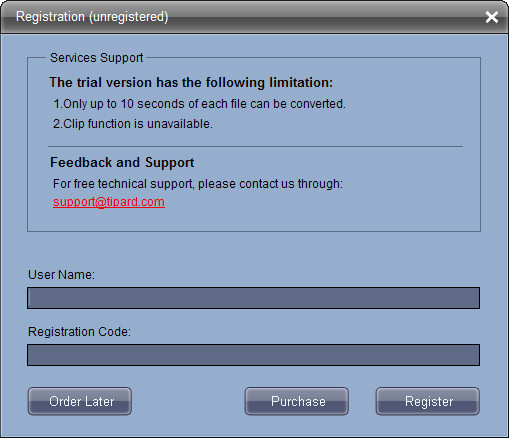 Step 2: Connect your iPhone
After registration, you will see the the following screenshot.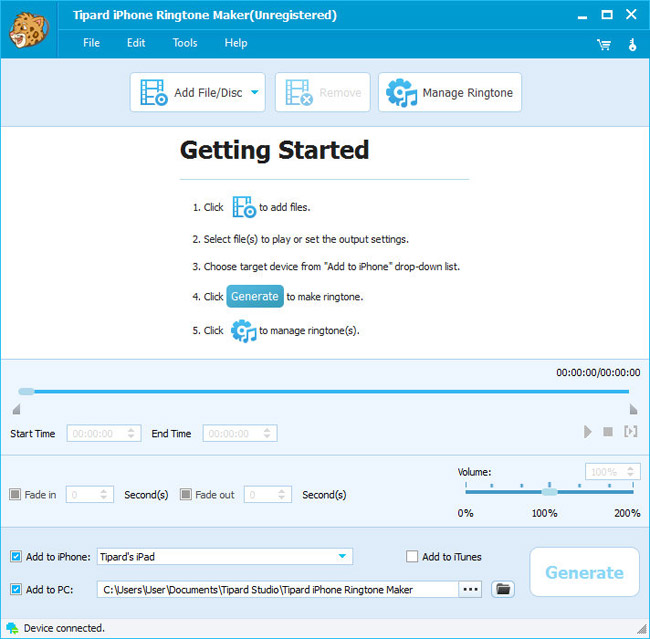 Step 3: Choose source file
Connect your iPhone to PC via Apple dedicated data line, then you can choose the source file that your want to generate ringtone from. You are allowed to choose video, audio and DVD file as the source file, then the format of the destination files will be set as M4R automatically.
A: Choose video or audio
On the interface, just click "Add File" Button to choose your favored video and audio files.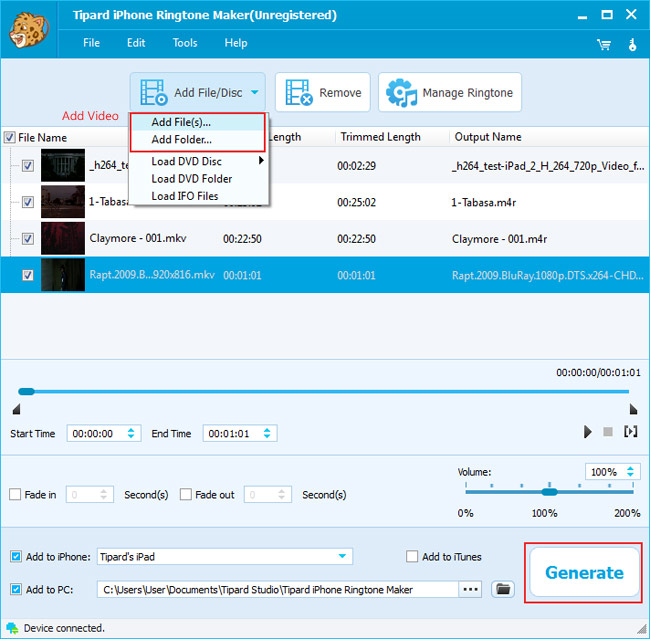 B: Choose DVD disc or folders
On the interface, just click "Load DVD" Button to choose your favored DVD movie.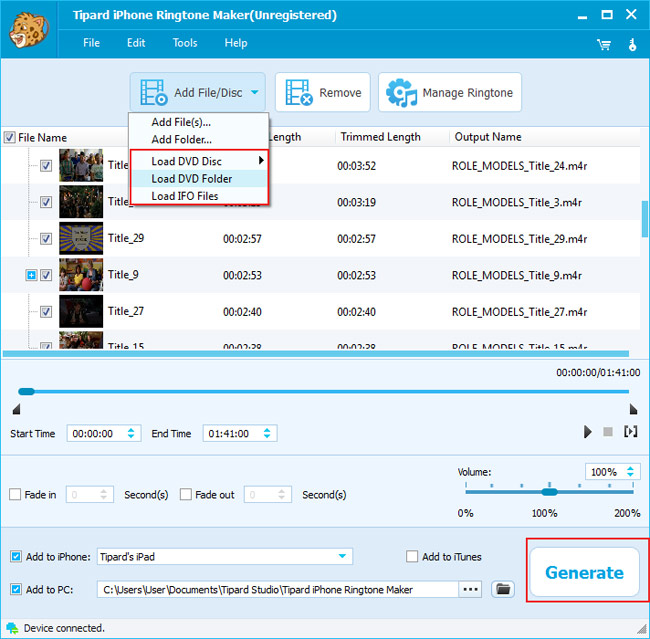 Step 4: Generate iPhone ringtone
You can convert a complete song or video file to iPhone ringtone, or you can trim the length of the source file by setting the start and end time. After editing, choose the output folder, then check "Import to iPhone" box. In the end, just click "Generate" button to make personalized ringtone.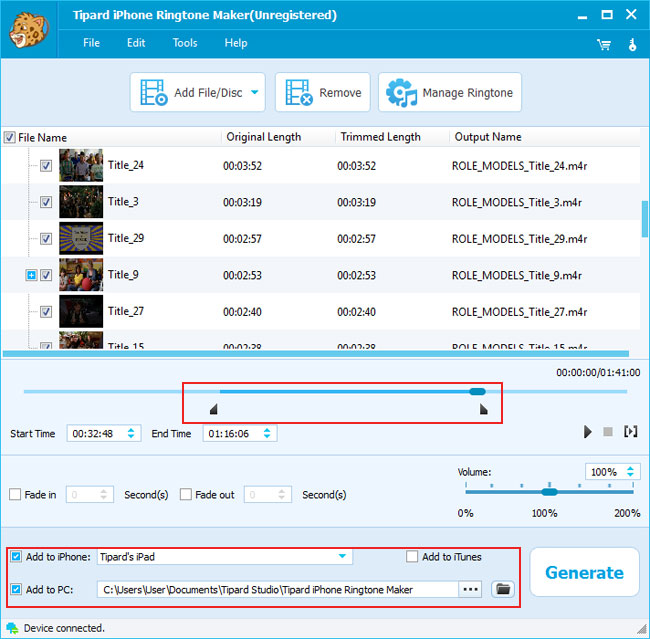 After generation, the finished ringtone file will be transferred to your iPhone immediately. Plus, you can rename your ringtone by clicking "Manage Ringtone" button.
Firstly, click the ringtone file that you want to rename, and then input the new name in the "Ringtone Name" box, and click "Rename" button to finish this step.
Also, by clicking Export button, you can even export the ringtone file to your PC for safety.
Plus, by clicking Remove button, you can delete unwanted ringtone files.